Koburger has new dishes on the menu with wagyu beef – 11/21/2023 – Food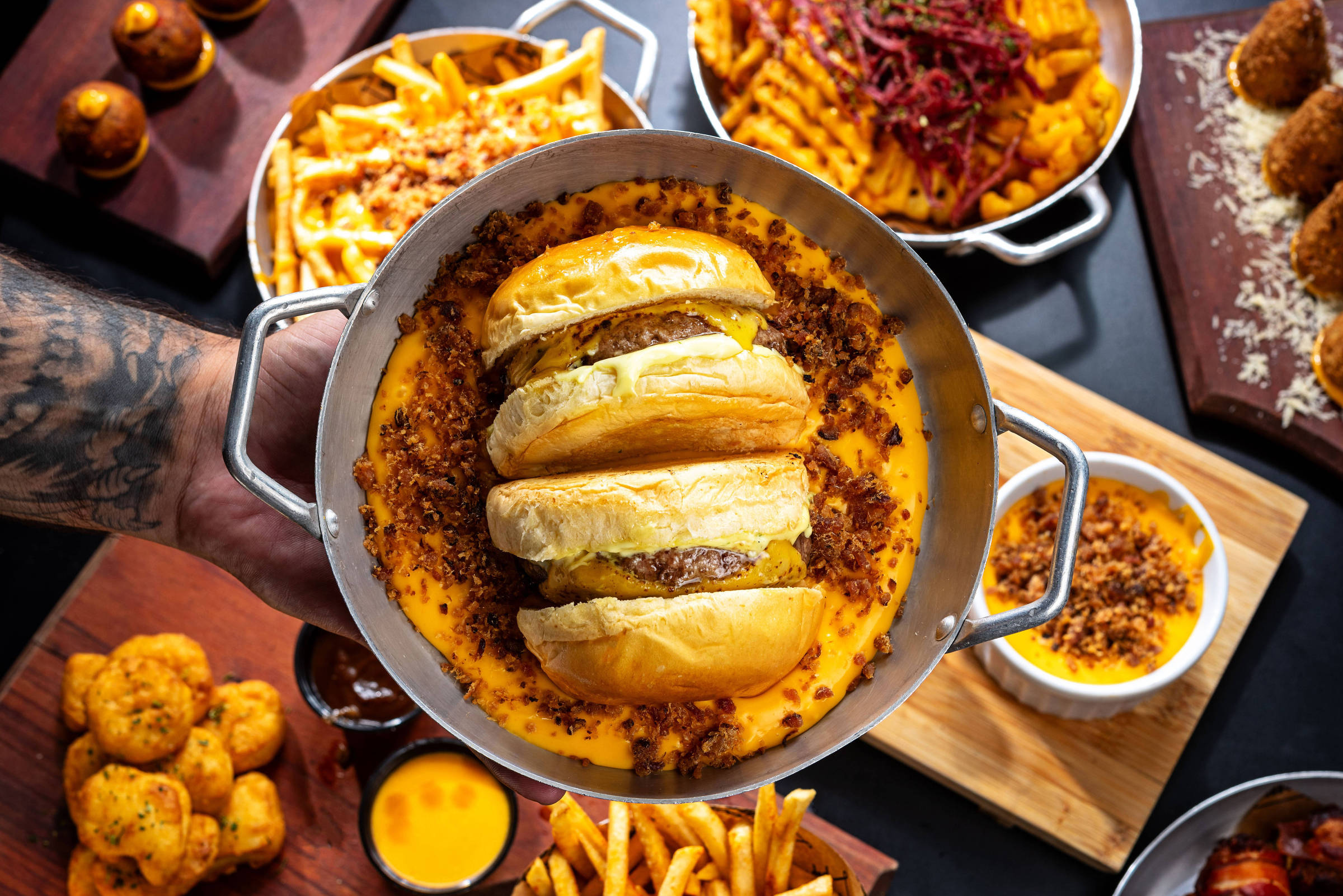 Koburger, known for offering burgers made with wagyu beef – originating in Japan and considered the most expensive in the world due to its tenderness and flavor –, has new additions to its menu. In the capital of São Paulo, launches are available at the Pinheiros and Vila Mariana units.
The proposal from Thiago Gil, the establishment's chef, is to serve artisanal snacks using cuts from the Wagyu beef loin, a marbled meat that almost melts in your mouth.
As a starter, the burger restaurant suggests the bacon line (R$42), which includes four pieces breaded and stuffed with mozzarella cheese, as well as portions of the house's spicy sauce and mayonnaise. The ferris wheel (R$49) includes wagyu beef croquetas, pastrami and beef meatballs wrapped in bacon, accompanied by the four main sauces: green mayonnaise, paprika mayonnaise, spicy and barbecue sauces.
Other highlights of Koburger's menu are the trio of mini burgers (R$59), in Spicy Baconpiry (slightly spicy sauce with catupiry), Baconzolla (arugula, bacon and gorgonzola cheese) and Surf'n Turf (onion ring breaded with gruyere cheese and shrimp), and the Wilson Burger (R$56), which pays homage to the character Wilson, from the film "Cast Away", with house mayonnaise, spicy sauce, creamy cheese with slices of bacon and crispy onions. The Cheddar Bacon Pool (R$45) is served in a pool of cheddar and bacon crumbles.
Customers looking for a main dish can try the special with wagyu steak (R$ 180), served with checkerboard-cut crisscut fries, grated parmesan, grilled vegetables, vinaigrette and house mayonnaise.
The restaurant also offers vegan options and a kids menu with two mini wagyu cheeseburgers served on brioche. The full menu is available on the website.
Koburger
R. Padre García Velho, 83, Pinheiros, western region, @koburgerhamburgueria
A. Alcindo Guanabara, 27, Vila Mariana, southern region, @koburgerhamburgueria