Having women, especially black women, on the STF is very intrinsic – 09/18/2023 – Power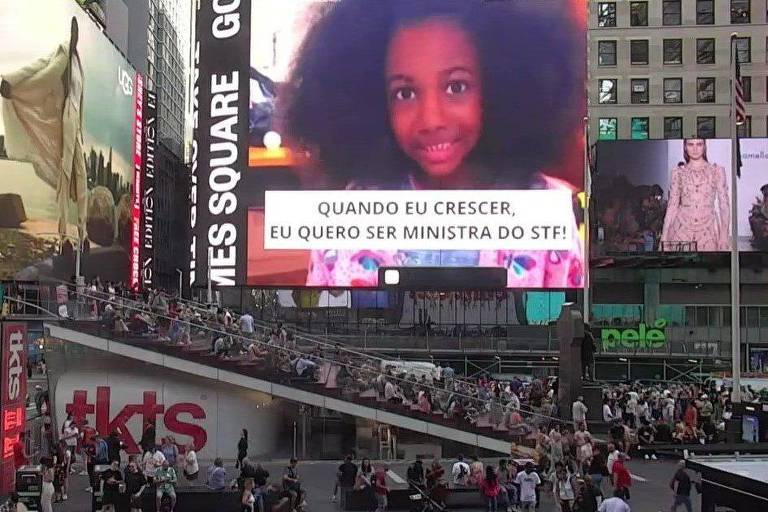 In almost all the news about the political movements surrounding President Lula's next nomination to the Federal Supreme Court there is something in common: white men recommending their peers.
White men from the left or from the center, from Lago Sul or Largo de São Francisco, from Esplanada or from Congress indicating white men who are former advisors, colleagues, supporters. Ironically, in the public debate the brand of "identitarian" does not fall on them, but rather on those who remember that half of the population, especially the most populous demographic group (black women are 28%), do not see themselves reflected in these behind the scenes — nor in the cut that, with the departure of one of the only two women, will become even more masculine and white.
The fact is that Brazil has one of the worst female representations of the Supreme Court in the world and, even regionally, it is among the most backward, behind countries like Chile, Mexico and Uruguay. Not for lack of talent: compared to other countries, Brazil is one of those with the highest proportion of women in relation to men with a higher educational level, many leading academic excellence in law.
This scenario is a problem for the country because an inclusive and diverse senior judiciary has both intrinsic and extrinsic value.
Having women, especially black women, on the STF is an intrinsic good because it is a fundamental right for a human group to be involved, even via diffuse representation, in decisions that affect them. Issues such as decriminalization of abortion and drugs disproportionately affect black women, major victims of clandestine abortions and incarceration for small-scale trafficking.
But it also has a lot of extrinsic value. First in the decision-making process, with studies showing that diverse views, based on different backgrounds and experiences, improve group decision-making. Then, empirical studies in several countries point to the importance of diversity for perceptions of court legitimacy.
In "Reimagining the Judiciary", the authors also show how it can have a direct impact on access to Justice. In countries as diverse as Ghana and Argentina, for example, Supreme Court ministers have created structures to address issues of gender-based violence in the judicial process.
Finally, having more women, especially black women, on the Supreme Court causes a virtuous circle of representation, paving the way for other female judges.
Why, even so, in Brazil does the president still feel comfortable not only failing to increase the female presence in the STF but also effectively decreasing it, with the departure of Rosa Weber and the possible appointment of a white man?
In the article "Women's Representation in the Highest Court", the authors suggest that the way judges are selected for the Supreme Court is an important factor in the pressure for diversity. There are two models: what they call "covered", when the selection takes place via committee, for example, and "exposed", when the person who chooses is an actor elected by the population — and who, therefore, suffers scrutiny.
This second is the case in both the USA and Brazil. Still during the presidential campaign, Joe Biden committed to nominating the first black woman to the American Supreme Court — and he did so in 2022, with Ketanji Brown Jackson.
If in Brazil President Lula and his entourage do not feel impelled to take a similar historic step, it is because they do not believe that gender and racial diversity is seen as such a strong value as to generate electoral penalties — and, as a matter of principle, , it doesn't seem to be an agenda that moves them.
Without powerful men ceding privileges and advocating for women rather than their friends, no systemic change will occur. Worse: we may have a setback. Starting in October, Minister Carmen Lúcia may be the only woman on the court — which, in this case, will continue without a black woman deciding on key issues for the country.
This is bad for us, women and black people, but equally bad for Brazilian democracy.