France crushes Gibraltar 14-0, biggest defeat in history – 11/18/2023 – Sport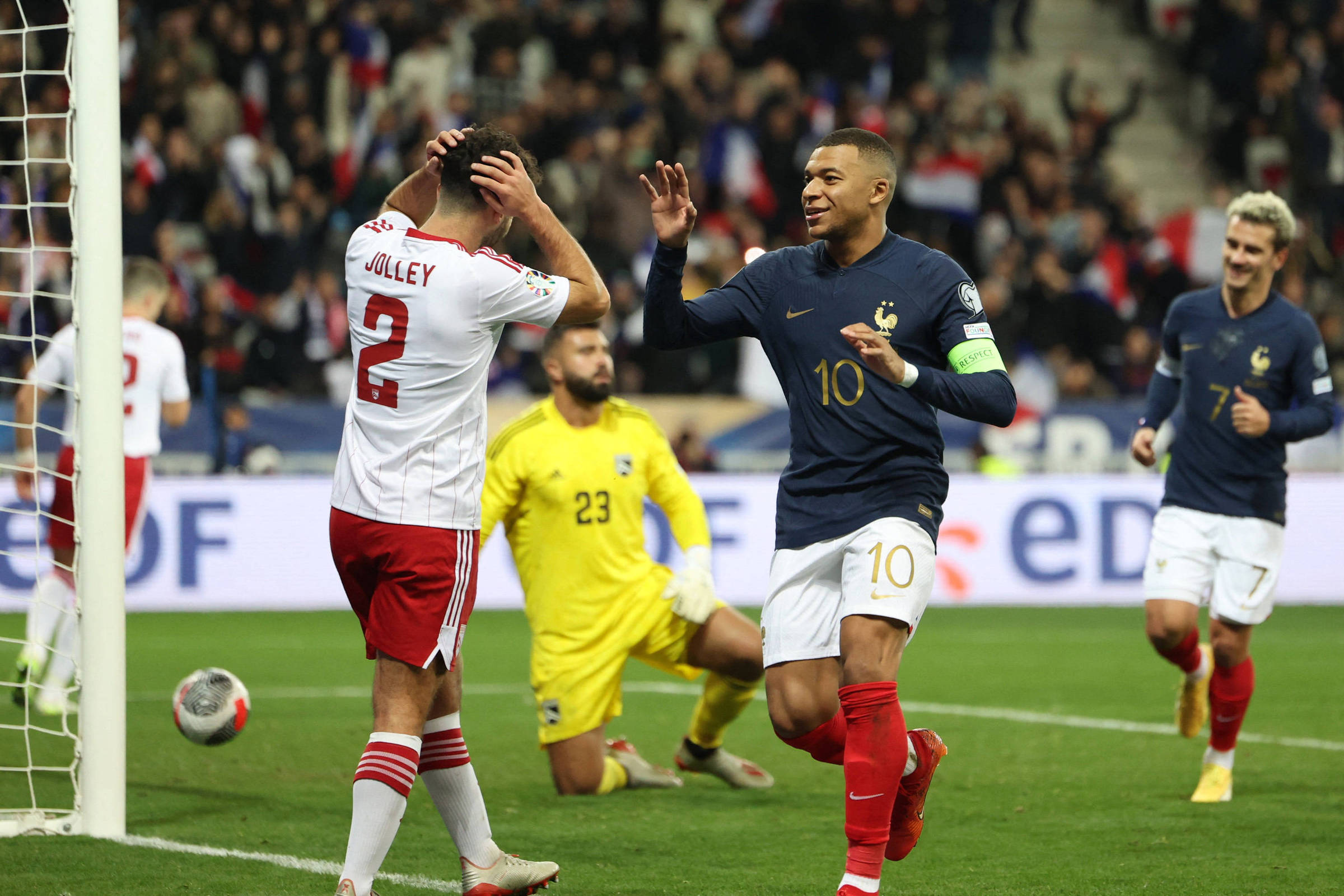 A rain of goals, a record and a guaranteed group leadership: France ran over the very modest Gibraltar (14-0), achieving the biggest defeat in its history to secure its place as seed in Euro-2024, this Saturday (18 ) in Nice.
Already qualified for the European tournament (which will be played from June 14th to July 14th next year), the 'Bleus' had one last mission to complete in group B, to avoid unwanted surprises in the draw, scheduled for the 2nd of December, in Hamburg.
But against one of the weakest teams on the planet, 198th in the FIFA rankings, the task ended up being smooth sailing for the current world runner-up.
France won without much brilliance in the first round in September (3-0), but on this occasion they had no pity for their opponents, who were stifled from the start and were soon left with ten players on the field.
This historic performance, which pulverized the 10-0 defeat inflicted on Azerbaijan in 1995, will not, however, add special glory to coach Didier Deschamps' team, given the abysmal difference in level between the two teams.
But, in any case, France secured their seventh victory in seven games in these qualifiers before the last game, on Tuesday, away against Greece.
The result allowed almost the entire team to find the net. Visitor Ethan Santos opened the scoring with an own goal (3′), before Marcus Thuram's second goal for France (4′), followed by 17-year-old Warren Zaïre-Emery (16′), Kylian Mbappé (30′ penalty, 74′, 82′), Jonathan Clauss (34′), Kingsley Coman (36′ and 65′), Youssouf Fofana (37′), Adrien Rabiot (63′), Ousmane Dembélé (73′) and Olivier Giroud (88′ and 90'+1), the latter being the top scorer in Les Bleus' history (56 goals).