FFLCH students go on strike at USP – 09/19/2023 – Education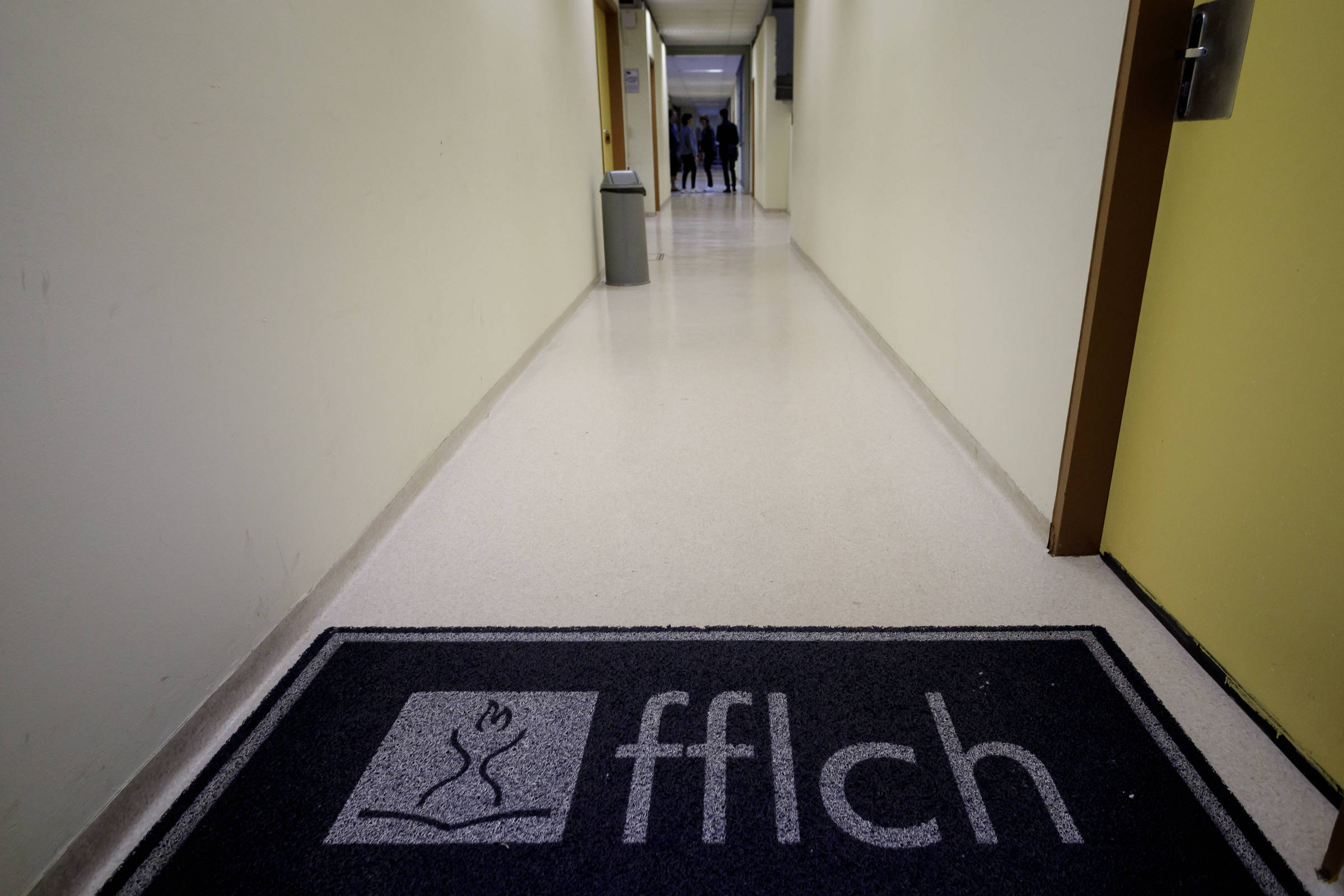 Students from FFLCH (Faculty of Philosophy, Literature and Human Sciences) at USP (University of São Paulo) have been on strike since Monday night (18). The reason is the lack of teachers in the unit's courses.
Initially, only letters and geography would boycott classes and occupy rooms to demand the hiring of new teachers. This was scheduled for the last night. However, at 7pm, the coordination sent an email announcing the suspension of all activities, starting in just 30 minutes. Soon, the buildings were emptied and locked.
The justification for this attitude was the possibility of damage to public property, and the university guard was called in to prevent any riot. Then, Military Police vehicles appeared. Contacted three times by telephone, FFLCH did not respond until the publication of this text.
According to the USP rectory, 879 positions have been granted for all its teaching units since 2022, 70 of which are those responsible for humanities subjects. This, however, must promote competitions for the distribution of vacancies.
The more than a thousand students present decided to go to the administration, where they intended to meet the director, Paulo Martins, and request the immediate opening of classes. Martins appeared. He came on an external schedule and asked to access his office.
The students blocked the entrance to the office and insults were exchanged.
After the confusion, representatives of academic centers managed to meet with the leader and share their demands: the prompt release of the FFLCH buildings; the departure of security agents from student spaces; the scheduling of a meeting between the USP rectory and the students and, finally, a public retraction by Paulo Martins.
This morning, the first two impositions had been met. The rest would be discussed in a hastily called meeting.
Another meeting, this one of students, would define whether other departments at the university would support it. The report found that ECA (School of Communication and Arts) and FEUSP (Faculty of Education) may join the movement.