Fernandinho explains renovation and plans centenary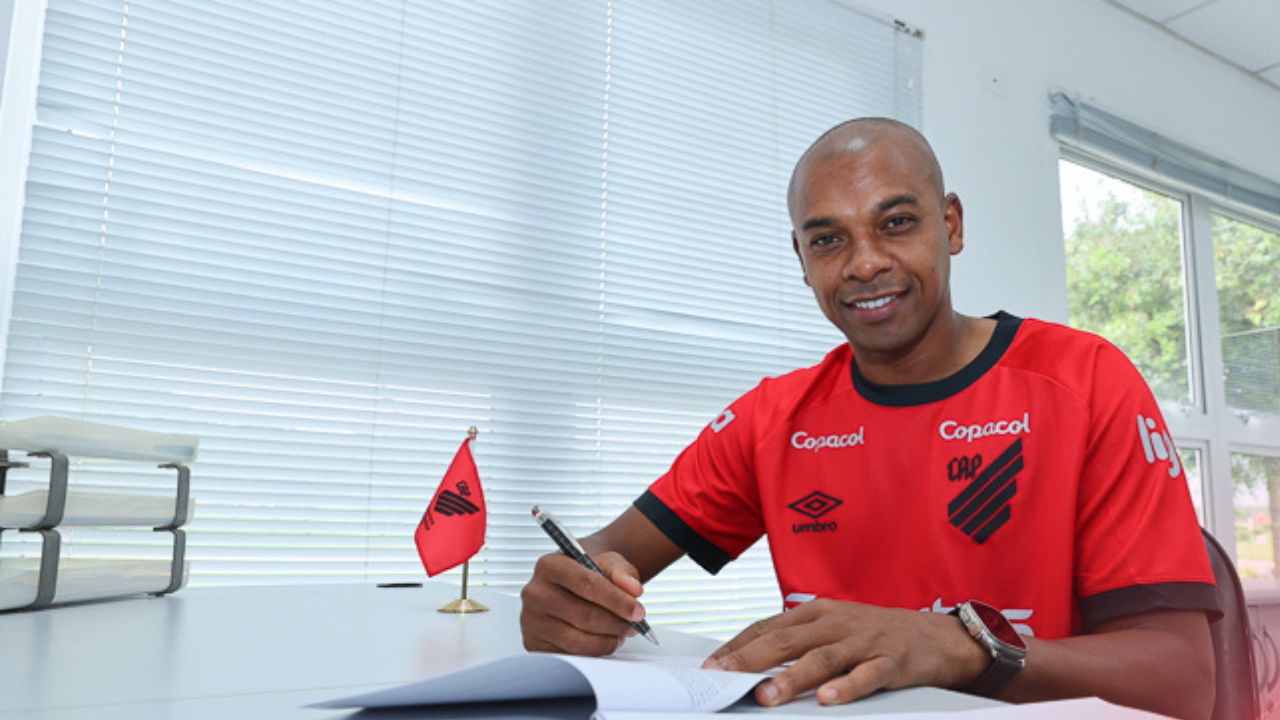 The steering wheel Fernandinho celebrated his renewal with Athletico for next season. In a video released by the club, he celebrates the bond until the end of 2024: "Only those who put on the sacred mantle know what a pleasure it is to play and represent this club under any circumstances." The 38-year-old athlete spoke of the importance of playing in the club's centenary and his desire to represent Furacão in a continental competition.
"Some factors end up being relevant for this renewal. The club is about to become a SAF and we will probably have good investments. The possibility of playing in a continental competition next year. Developing new values ​​with young players… All of this made me reflect, analyze all the possibilities and come to the conclusion that the best thing for me and my family is to stay another year here in Curitiba, representing the colors of Athletico", he explains.
+ Check out the complete Brasileirão table
With 172 games by Athletico, with 91 wins and 27 goals scoredin his two spells, in addition to his winning career in European football, for Manchester City It is Shakthar DonetskFernandinho wants to continue passing on his football experience to younger athletes.
"I still feel very good, I feel like I can deliver good football, a lot of things that can help younger players to evolve. All of this made us make this decision", he says.
In the current season, the midfielder has already played 48 games, with four goals and six assists. Last year, when he returned to Furacão in the second semester, Fernandinho played in 20 games, with one goal and two assists.
"Without a doubt, fans can expect a lot of commitment and dedication. I hope that we can walk together in this special year and celebrate together at the end of the season", he highlights.
Future off the field
After retiring from his playing career, Fernandinho has already declared his desire to start his career as a football manager. Still, the athlete has not defined when this will happen and highlights his motivation to play football.
"Many people ask how long I will be a professional player. I don't know, because I still have this desire, this butterflies in my stomach, this question of testing and proving myself in each training session, in each game. This routine of defending a big club. This pressure of having to play well every game and give results to the fans. All of this makes you feel very alive as a player and makes you more motivated daily. When you still have that inside you, the most sensible decision is to continue playing, training, living in this world called football", he explains.
Don't miss anything
Receive news from UmDois directly on your WhatsApp!
Stay in
Subscribe to the UmDois Esportes YouTube channel!
See too:
Fernandinho explains renewal with Athletico and projects centenary year
Corinthians makes official proposal to Caixa to pay off Arena's million-dollar debt
Gilson Perini, businessman and former director of Pinheiros, dies
Vinicius Júnior has a confirmed injury and is missing from the team against Argentina