Cruzeiro beats Fortaleza and leaves the relegation zone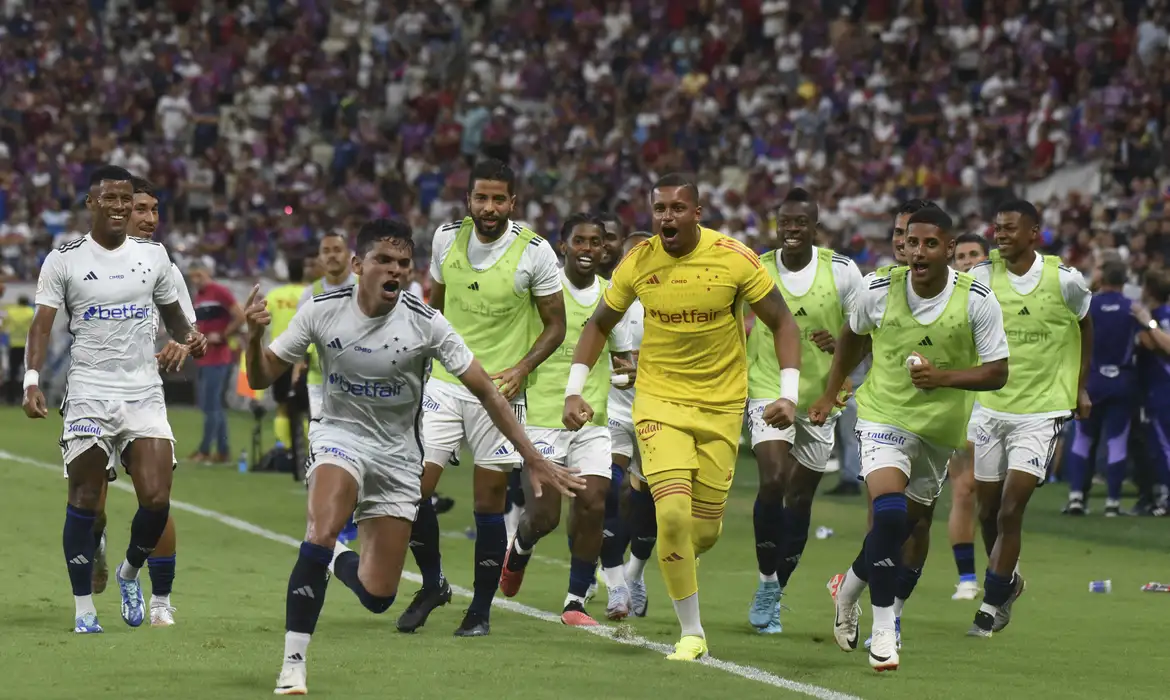 Brasileirão
A 1-0 score was enough to guarantee that Raposa would momentarily leave the Z-4
In coach Paulo Autuori's debut, Cruzeiro beat Fortaleza 1-0 this Saturday (18) in the 30th round of the Brazilian Championship. With this result at Castelão, in Fortaleza, the team from Minas Gerais left the relegation zone and pushed Bahia to Z-4.
The home team remained in 12th place, with 43 points on the leaderboard, three more than Cruzeiro, in 16th place. Adding to this stumble, the Tricolor team has not won for seven consecutive games in the Brasileirão.
In the first half, the home team launched an attack and had a goal disallowed by striker Machuca, who was offside, in the 27th minute. Cruzeiro only had a clear opportunity to score at 37, in a play created by right-back William.
After the break, the northeastern team continued on top and almost opened the scoring in the first minute of the second half, with midfielder Calebe, who forced a complex save from goalkeeper Rafael Cabral.
Leão do Pici maintained the pressure afterwards, but Cruzeiro was the one who managed to open the scoring. At 35, striker Bruno Rodrigues finished and scored the only goal of the match. Fortaleza 0 Cruzeiro 1.
Cruzeiro's next match will be against Vasco, next Wednesday (22), at 7pm, at Mineirão. On Thursday (23) it is Fortaleza's turn to host Botafogo, at Castelão, at 7pm.
Read more:
Amazonas FC wins match and guarantees place in series B of the Brasileirão
Palmeiras wins Internacional and takes the lead in the Brazilian Championship
CBF will take legal action against the owner of Botafogo and Felipe Neto for statements about corruption