'Clezão do Ramalho': Prisoner in the acts of 8/1 dies while sunbathing in prison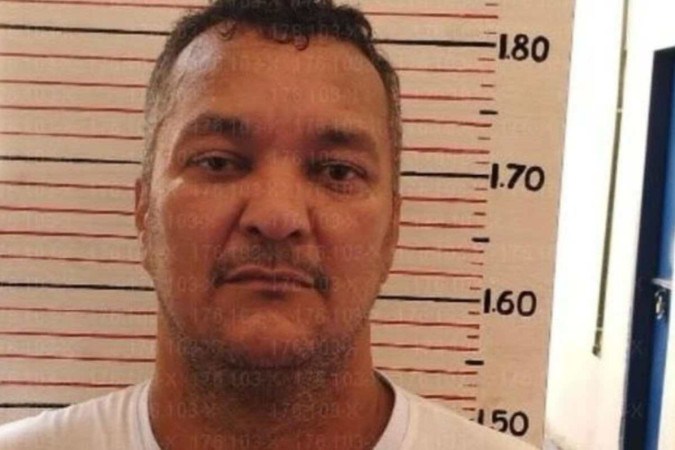 Undemocratic Acts
The prisoner is the brother of councilor Cristiano do Ramalho (PSD), from the municipality of Feira da Mata, western Bahia
Inmate Cleriston Pereira da Cunha, 46 years old, arrested in the acts of January 8th inside the Senate, died of a sudden illness while sunbathing at the Provisional Detention Center (CDP) 2, in the Papuda Penitentiary Complex, on Monday morning Friday (20).
The prisoner is the brother of councilor Cristiano do Ramalho (PSD), from the municipality of Feira da Mata, western Bahia. Known as "Clezão do Ramalho", Cleriston had lived in the Federal District for more than 20 years and was taking controlled medication because he suffered from diabetes and hypertension. Other inmates came to help Cleriston before rescuers arrived, but he did not resist and died at the scene.
Cleriston was a defendant after the Attorney General's Office (PGR) charged him with five crimes. In September, the PGR itself spoke out for the prisoner's freedom, who was awaiting a decision from the minister reporting the case, Alexandre de Moraes. The case was never analyzed by the judge of the Federal Supreme Court (STF).
The DF Criminal Executions Court has already notified Moraes about the defendant's death. The Federal Police were called and are investigating the case.
*With information from Correio Braziliense
Read more:
The essence of the new tax regime lies in the simplification of taxes, highlights expert
Man arrested for drug trafficking and corruption of minors in Amazonas
Lula and Latin American presidents congratulate Milei on victory in Argentina
Join our community on Whatsapp!