China to create Communist Party financial regulator – 03/16/2023 – Market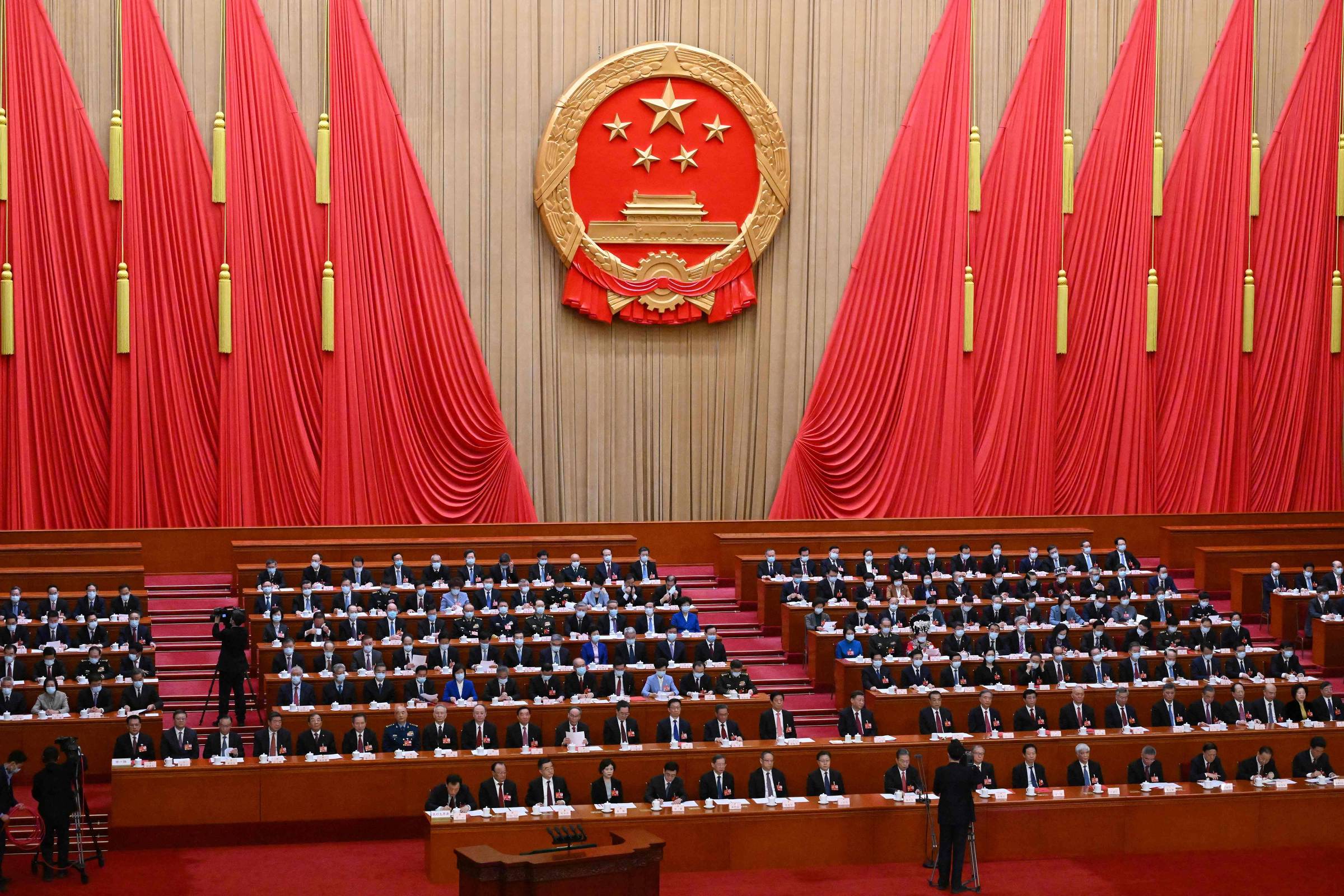 China will establish a financial regulatory body headed by the Communist Party, state media reported Thursday, as part of a sweeping reorganization of government bodies to give the ruling party direct control and oversight over financial affairs.
The creation of the Central Financial Commission will see the dissolution of the FSDC (State Financial Stability and Development Committee), a powerful body created in 2017 and headed by former Deputy Prime Minister Liu He to reduce risks in the complex and often opaque financial system. from China.
The new regulator will be responsible for the design, development and high-level supervision of the financial sector, reinforcing "unified leadership in financial work", according to a plan reported by state media.
To strengthen the party's ideological and political role in China's overall financial system, a Central Financial Work Commission will also be established.
The reshuffle of the party and state financial bodies comes after Xi Jinping secured an unprecedented third term as leader in October and also a new term as president earlier this month, making him China's most powerful leader since Mao Zedong. .
"The line between the party and the government has become decisively blurred, so there is no way for the new financial watchdogs to contradict what the party wants," said Yan Wang, chief China strategist at Alpine Macro, a global investment firm with headquarters in Montreal.
"From an investor perspective, the near-term impact of the regulatory overhaul is unlikely to be significant. Promoting growth is clearly Beijing's top priority, so it is unlikely to disrupt the market and hurt the economy with drastic changes in policies," Wang said.
A detailed reform plan for state institutions was released during China's annual parliamentary meeting that ended on Monday (13).
Under the State Council, headed by new Premier Li Qiang, China will establish the National Financial Regulatory Administration charged with regulating the country's $57 trillion financial sector, excluding the securities sector. furniture.
The banking and insurance regulator will be abolished and certain functions of the central bank and securities regulator will be transferred to the new financial management.
Separately, China will establish a new Central Technology Commission to strengthen the party's centralized leadership on science and technology.
A Central Office for Hong Kong and Macao will be established to oversee the implementation of the "one country, two systems" policy and implement central government governance in the two administrative regions.
The Hong Kong and Macao Affairs Office under the State Council will be abolished.
The country intends to complete the reorganization of central government institutions by the end of 2023.