Bolsonaro management: transfers to federal universities retreated – 11/21/2023 – Education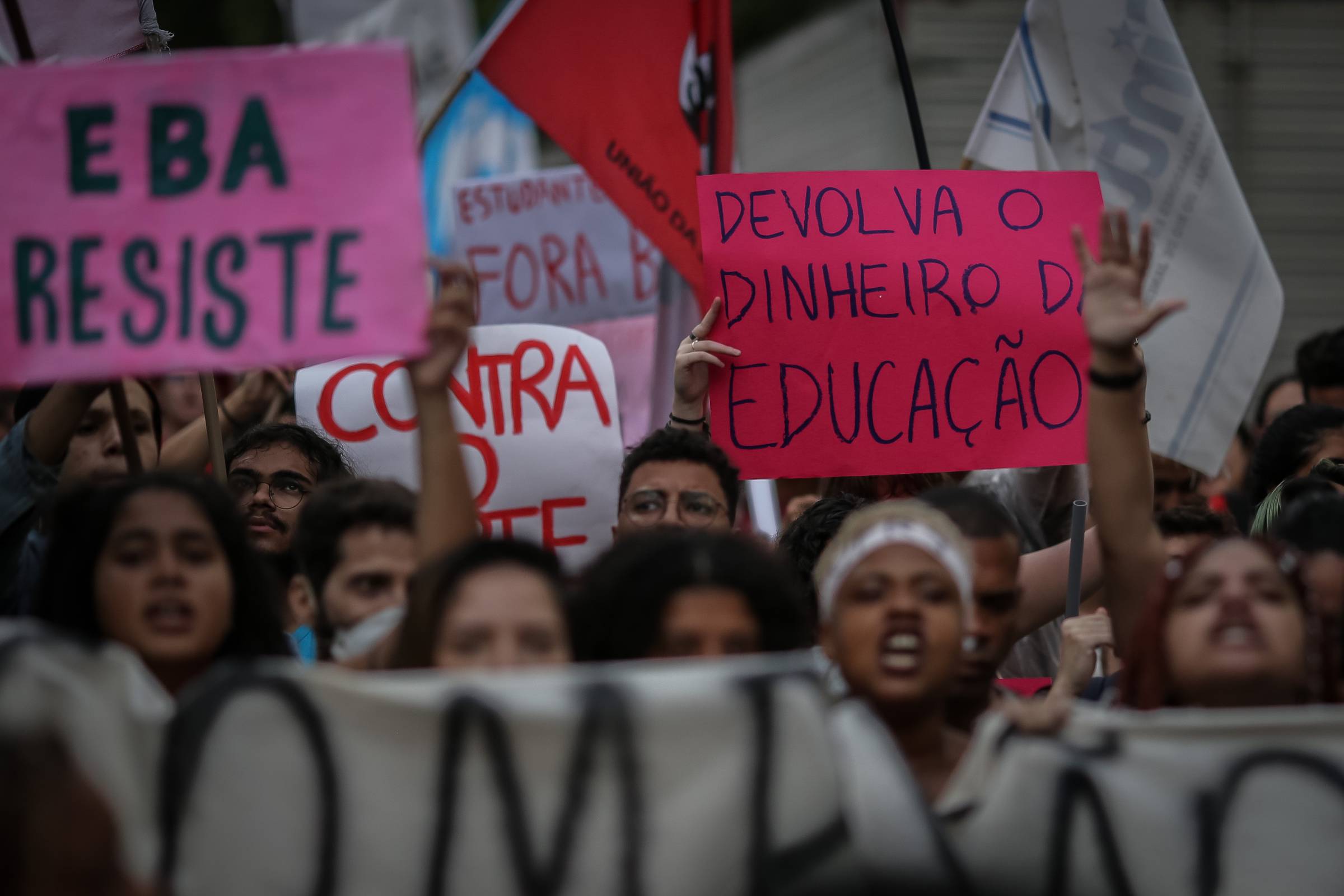 The transfer of funds to federal universities declined under the government of Jair Bolsonaro (PL). In 2022, the last year of his administration, the amount allocated for all expenses at the institutions was R$53.2 billion, the lowest recorded since 2013.
There is a catch: from 2013 to 2022, the number of new federal universities in the country grew by 17%, going from 59 in that year to 69 in 2022.
The increase was part of a process of expansion of federal universities, which began in 2000, with the second term of Fernando Henrique Cardoso (PSDB), who created five between 2000 and 2002.
The first two terms of Luiz Inácio Lula da Silva (PT) had eight and six new universities, respectively, and the first of Dilma Rousseff (PT), four. Michel Temer's (MDB) government opened five, and Bolsonaro's, one.
This means that the annual budget allocated to maintenance, payment of personnel expenses and incentives for research and education in the country's federal universities had a reduction from, on average, R$ 93 million per university to R$ 77 million (reduction of 17, two%).
The data comes from an unprecedented survey by Sou_Ciência (Center for Society, University and Science Studies), Unifesp (Federal University of São Paulo), available on the Science and Technology Financing Panel.
The panel uses the budget of federal universities available in Siop (Integrated Planning and Budget System), of the Ministry of Planning. The values ​​correspond to transfers from 2000 (when they became available in the system) to 2022 and were adjusted for inflation. The last update is from January 2023.
Also according to the study, the total budgets of federal universities were reduced year after year during the former president's administration.
There was also a setback in the transfer of investment funds to federal universities, which largely correspond to permanent material, infrastructure (such as laboratories and classrooms) and research support.
"When we see the investment contribution, which is one of the facets, we see a peak at the end of Dilma 1 and then, gradually, a drop in the period of Dilma 2 and Temer. And it is with Bolsonaro that the drop becomes absurd, generating precariousness [da pesquisa e ensino] with harmful consequences for the university", assesses Maria Angélica Minhoto, professor of education at Unifesp and coordinator of the study.
Part of a country's potential is its autonomy in teaching and research, says the coordinator of Sou_Ciência, Soraya Smaili, rector of the university from 2013 to 2021. "Bring systems that can bring development in strategic areas, such as agriculture, climate change , combating hunger, is fundamental. And this setback will be felt for years to come."
Another amount that saw a significant reduction was in student assistance, which includes transport grants, permanence (housing allowance) and study grants, with around 23% drop from 2019 to 2022, going from R$1.1 billion to R$ $845 million — in the last year of Dilma 2's government and in Temer's first year, this type of transfer reached, respectively, R$1.07 billion and R$1.1 billion.
The problem is that the number of lower-income students grew during the period. In 2010, students with a per capita income below the minimum wage made up 44% of those enrolled. In 2014, they rose to 66% and, in 2018, to more than 70%, says Minhoto.
The period also coincides with the consolidation of the quota program at federal universities. "Those who most need financial support to complete their higher education course are quota students, such as those from public schools and black, mixed-race and indigenous students, and removing this funding is reinforcing the exclusion of lower-income young people", says Smaili.
Furthermore, during the Bolsonaro period there was a proportional reduction in new teachers hired and also in salaries, which had been on the rise since 2000. In 2022, the amount allocated to paying teachers and employees at federal universities was R$46 billion – a 13% reduction in the amount paid in 2019, R$52.8 billion.
"In addition to the salary squeeze, during the Bolsonaro government there were no hires to replace staff, representing a huge loss, even with the increase in activities and adaptation to working conditions during the pandemic", he assesses.
The researchers say, however, that it is important to note that there is hope in the current management for growth and increased investments. According to them, other surveys, on research funding agencies, federal scientific institutions and the FNDCT (National Fund for Science and Technology Development), will also be carried out in the future.