Bodybuilder is found dead and colleague identifies cause of death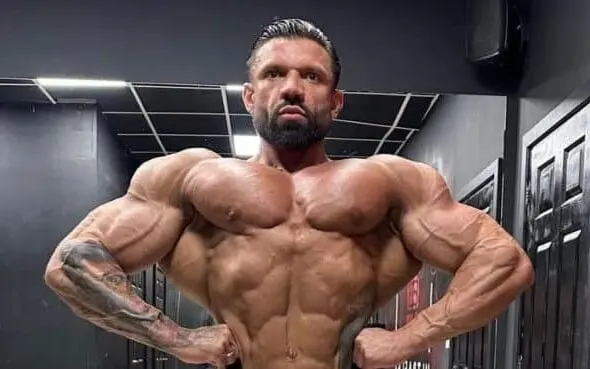 Death
The British's main result was a gold medal at the New York Pro, in 2022
Bodybuilder Neil Currey, 34, was found dead on Monday (11) in the apartment where he lived. Professional colleague, athlete Milos Sarcev revealed in a farewell post that the cause was suicide.
"Absolutely shocking, heartbreaking news that @neil_currey died today… taking his own life. My last/best memory of him was this smiling face after he won the New York Pro and achieved his dream of qualifying for Mr. Olympia. I am speechless and filled with pain and sadness. My sincere condolences to family, friends and loved ones. Rest in peace Neil and God bless your soul,"

posted.
According to journalist Nicholas Trigili, who specializes in bodybuilding, the athlete deliberately overdosed.
"From what my sources told me, he was under great stress – in your relationship, in your career, in your life, as a whole. Just like we all can be someday – and it 'broke' him" he said,

through networks.
Currey began his bodybuilding career in 2017 and his main result was a gold medal at the New York Pro, in 2022, which resulted in classification for Mr. Olympia, the biggest bodybuilding tournament, his biggest dream in his career. He finished the competition in 16th place.
*With information from Lance
read more
Bodybuilder kills ex-wife by shooting himself in the head live on social media in front of his daughter
Neymar's mother assumes relationship with bodybuilder 19 years younger
Video: man dies while trying to squat with 210kg