Atletiba defines Paranaense Women's champion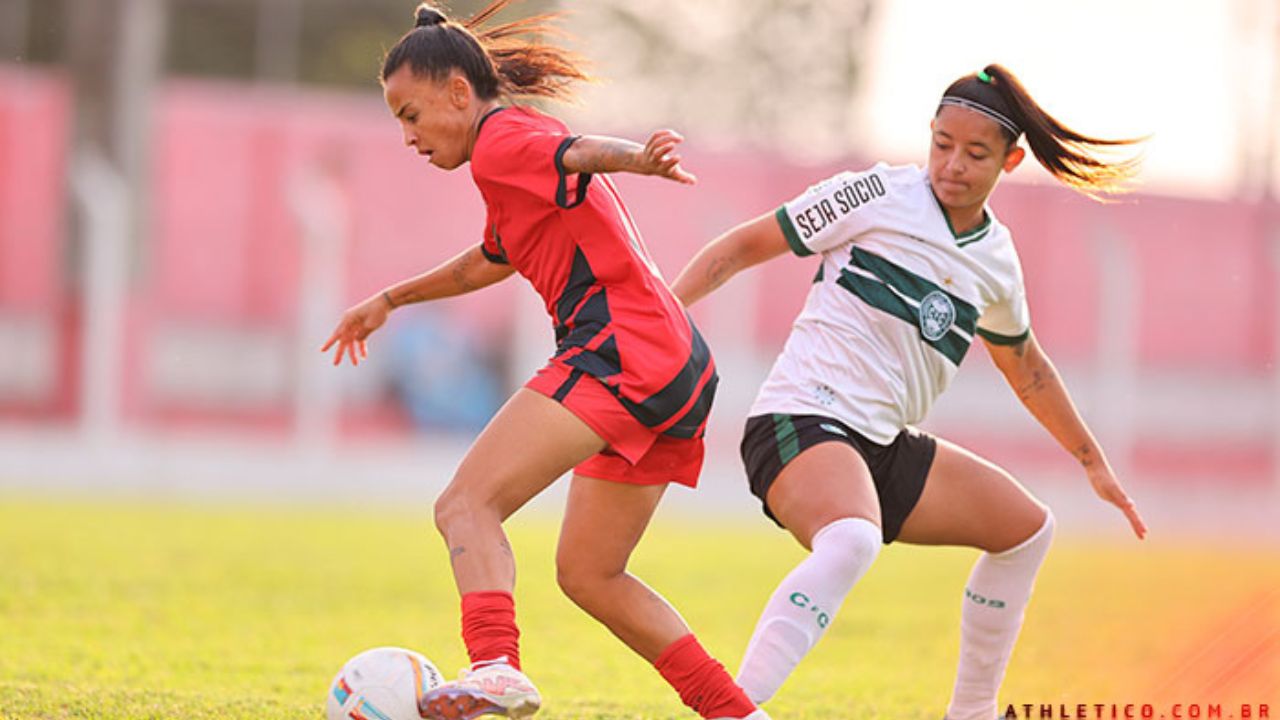 Even with the FIFA Date, this Wednesday's holiday (15) will be a busy one for football in Paraná. The classic Atletiba defines the champion of the 2023 Paranaense Women's Championship. The match takes place at 3pm, at the Red Arenain the New World, and admission is free.
In the semifinals, the Athletico won the White River 5-0 and the Coritiba hit the Toledo 2-0. This is the first time that Coxa has reached the final. Last year, the first time Alviverde competed in the competition, the team came in third place. Athletico, in turn, is looking for its fourth championship.
In addition to Rio Branco and Toledo, the São Braz he also competed in the State Championship, but was eliminated in the first phase. By going to the final, Coritiba guaranteed a place in the Brazilian Women's A3, as Athletico competes in Series A2 and, if they are champions, the place is given to the runner-up.
How do they arrive
In the first phase of the competition, Gurias Furacão reached ten points in four matches, with three wins and one draw. In the second phase, Athletico eliminated Rio Branco after winning 5-0.
Coritiba won two matches, drew one and lost one in the first phase. In the semi-final, they eliminated Toledo 2-0. The match will be broadcast via streaming from the Paraná Football Federation, FPF Play, and Rede Furacão, free of charge.
Service
Athletico x Coritiba
Date: 15/11/2023
Time: 3pm
Location: Arena Vermelha – Rua Servidor Antônio Kaminski, 2 – Novo Mundo, Curitiba
Free entrance
Broadcast: FPF Play and Rede Furacão.
Referee: Lais Aparecida Zavoiski
Assistants: Juliana Caroline de Angelo and Adriana Valeria da Silva
See too:
Atletiba defines Paranaense Women's champion with free entry
Fernandinho starts talks with Athletico to renew his contract
UFC star fulfills promise and tattoos Anderson Silva's face
Robson surpasses Manga and is Coritiba's top scorer in 2023