Athletico's Libertadores chances plummet after stumbles; see obstacles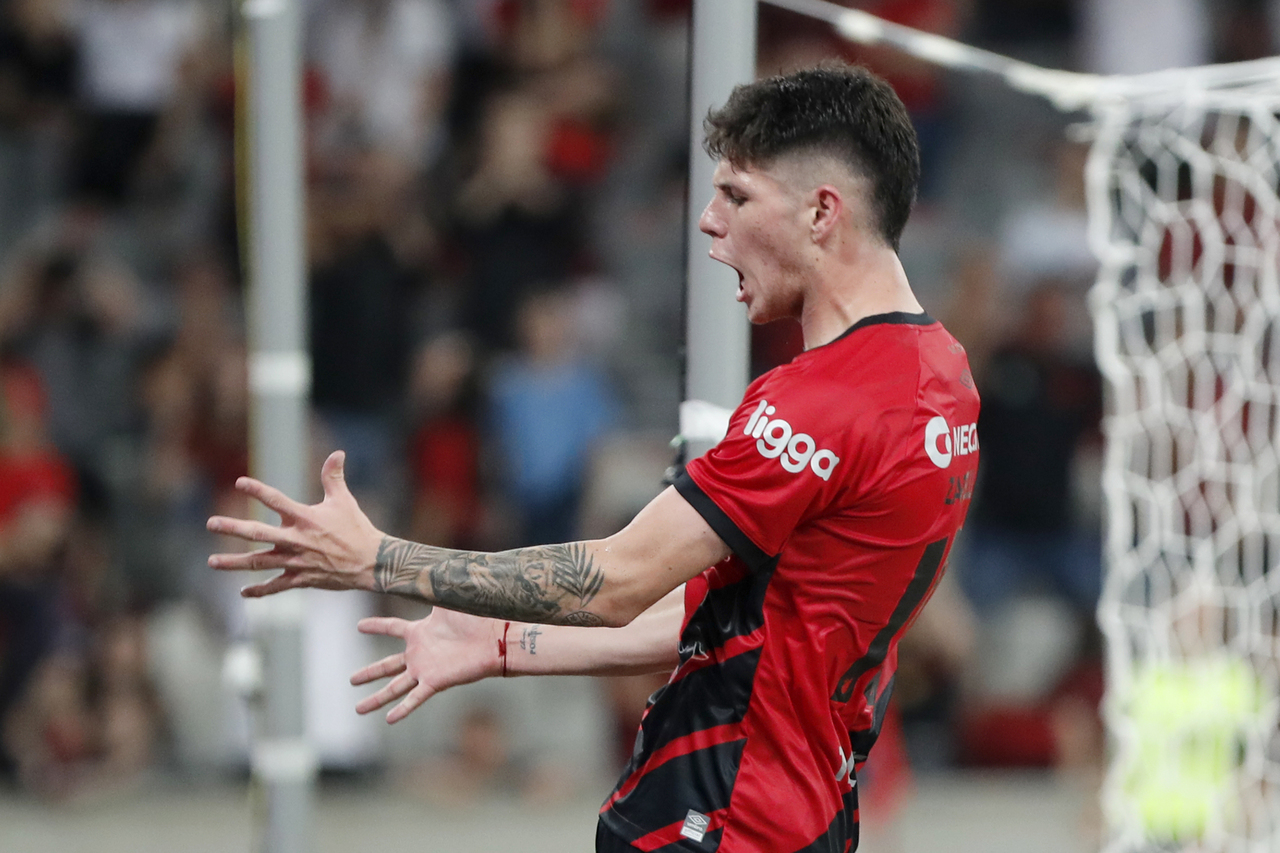 After another draw in the Brasileirão – 1-1 with Bahia – the Libertadores (G6) chances of Athletico fell to just 6%, according to the mathematician Tristão Garcia, from the website Infobola.
Without winning in five matches, Furacão remains in seventh place, with 50 points, but is now six points behind Flamengo, currently in sixth place, and Atlético-MG, in fifth place.
The team will need a campaign with practically 100% success in the final stretch and still hope for stumbles from their direct opponents to reach the classification zone for the first phase of the Libertadores, as the possibility for a direct place is almost zero.
+ Check out the complete Brasileirão table
Athletico will have two games at home, against Vasco and Santos, and two away, against Cruzeiro and Cuiabá. The stumbles of the last few games, which took Furacão out of the fight, can be explained by the high number of absences, player fatigue and irregular performancesboth in defense and attack.
Coach Wesley Carvalho himself cited some decisive points for the fall in the Brasileirão. "We knew that we have a very tired team. It is not so easy to compete at high performance, running a lot and competing a lot, and, at the same time, having mental exhaustion", declared the coach.
"There were some absences (in the last rounds), some suspended players and a little (lack of) effectiveness in the final third. We are not being effective when we reach the last third. And we are paying a very expensive price", added Carvalho.
Athletico now wants to use FIFA Data for adjustments and, mainly, for the recovery of athletes. The cast is off until Thursday (16). Furacão's next game will be against Vasco, in 12 days, on Saturday (25), at 7:30 pm, at Ligga Arena, for the 35th round.
Athletico's final stretch in the Brasileirão
Vasco (home) – 25/11 (Sat), at 7:30 pm
Cruzeiro (outside) – 11/20 (Thurs), at 8pm
Santos (home) – scheduled on 2/12
Cuiabá (away) – scheduled for 12/6
Compare opponents' tables
According to a survey by the Data Futebol profile, on Twitter, Athletico has the easiest table among the Libertadores competitors. In the first round, Furacão scored eight points against the four teams in this final stretch: beat Vasco 2-0, drew 3-3 with Cruzeiro, suffered a 1-1 draw in Santos' last play and beat Cuiabá 2-0 at the Ligga Arena.
Atlético-MG – 57 points, 5th: Grêmio (C), Flamengo (F), São Paulo (C) and Bahia (F);
Flamengo – 57 points, 6th: Bragantino (C), América-MG (F), Atlético-MG (C), Cuiabá (C) and São Paulo (F);
Don't miss anything
Receive news from UmDois directly on your WhatsApp!
Stay in
Subscribe to the UmDois Esportes YouTube channel!
See too:
Brazilian team: trio performs and completes Diniz's squad
Athletico's Libertadores chances plummet after stumbles; see obstacles
Coritiba: Alef Manga asks for payment in ten installments of fine at STJD
How was Coritiba's situation in the Brasileirão? See math