Al Hilal thrashes Neymar's debut – 09/15/2023 – Sport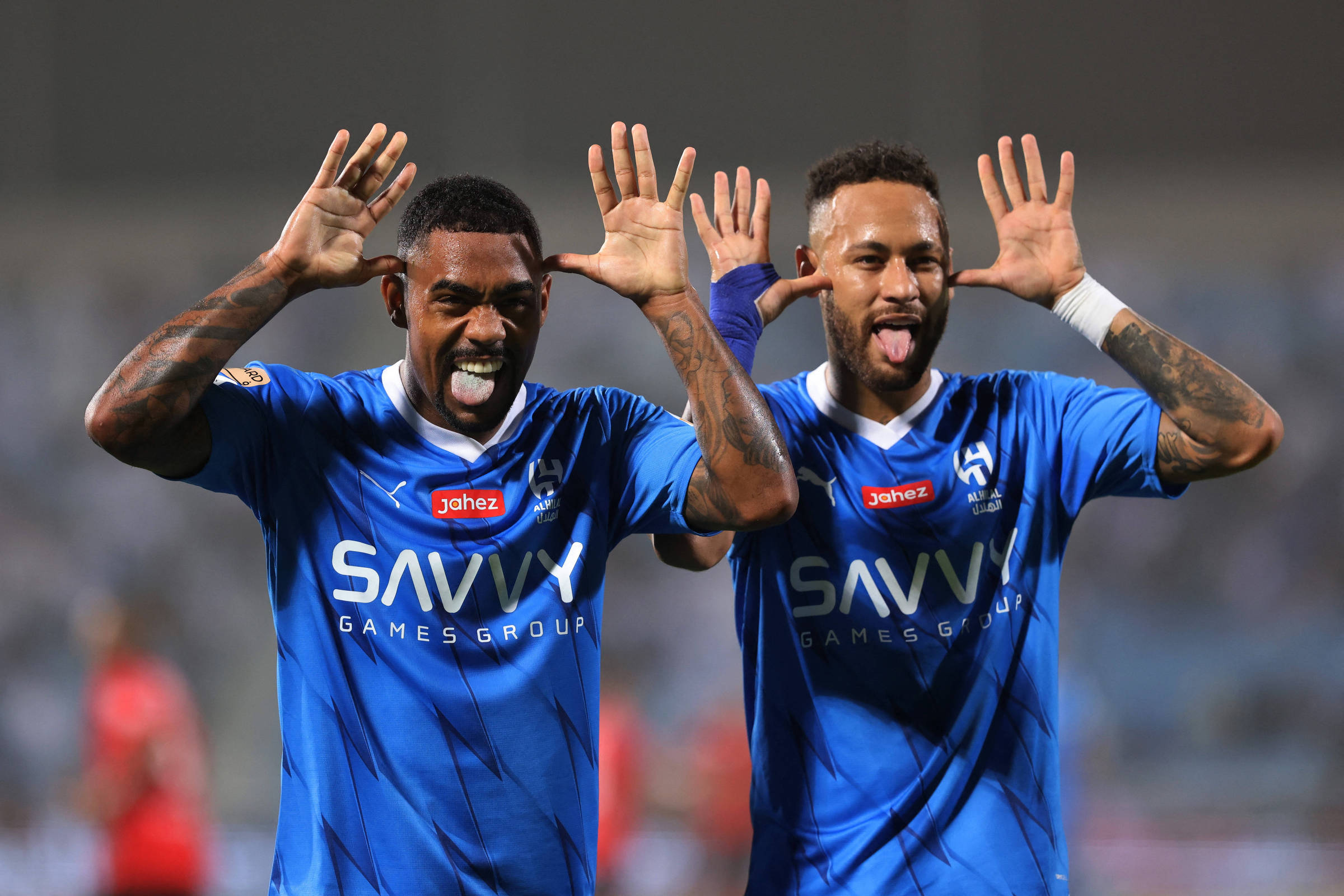 Neymar, 31, made his debut this Friday (15) for Al Hilal, who beat Al Riyadh 6-1, in the Saudi Championship.
The Brazilian started the game on the bench and was brought onto the field by Portuguese coach Jorge Jesus in the 18th minute of the second half, replacing Michel, ex-Flamengo. At that moment, the score read 2-0.
Wearing the number 10 shirt, Neymar participated in the Arab team's four goals in the second half, including an assist for the fourth goal scored by Brazilian Malcom, revealed in Corinthians' youth teams.
With the victory at the Prince Faisal bin Fahd stadium, in Riyadh, Al Hilal took the lead in the Saudi Championship, with 16 points, after six rounds played.
Neymar was announced by Al Hilal on August 15, but played for the Brazilian team in the World Cup qualifiers against Bolivia and Peru before the debut in Saudi.
Portuguese coach Jorge Jesus even complained about the Brazilian star's selection for the national team, pointing out that the player was not fit to be on the field.
Under the agreement with the Arab club, Neymar will receive one of the highest salaries in world football. There will be 320 million euros in total (R$ 1.7 billion at the current price).