Activists protest in NY against climate change – 09/17/2023 – World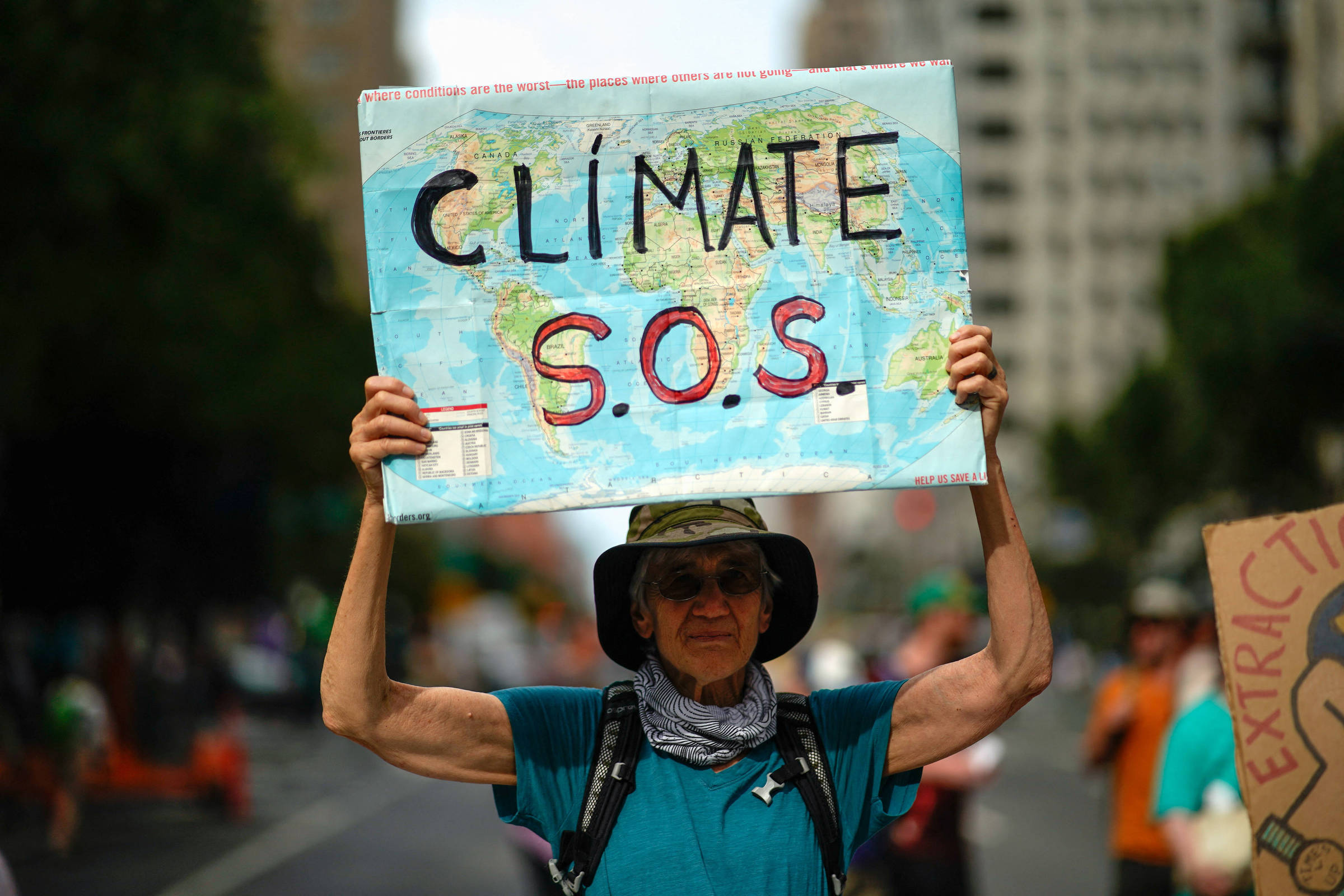 Thousands of protesters kicked off "Climate Week" and filled the streets of Midtown Manhattan on Sunday ahead of this week's UN General Assembly, calling on President Joe Biden and world leaders to end the use of fossil fuels.
With parades, concerts and drumming, around 15,000 people protested with signs that read: "End the use of fossil fuels" and "Fossil fuels kill" and "Declare a climate emergency."
A man was dressed as a melting snowman, warning of rising sea levels. The message was for world leaders to save the planet from the use of oil and gas, which is believed to be driving global warming.
Sunday's protests were part of a weeklong international effort by the Climate Group, a nonprofit whose goal is to promote action on climate change and stop global warming, with more than 500 protests planned in the U.S., Germany, England, South Korea, India and other countries, totaling 54 nations.
Protest organizers expect a global turnout of more than a million people.
"New York Climate Week is all about making it happen," organizers wrote online. "By celebrating climate action, challenging us to do more, and exploring ways to raise ambition, New York Climate Week inspires, amplifies, and examines the commitments, policies, and actions of those with the power to drive change."
Many scientists believe that so-called greenhouse gases caused by the burning of fossil fuels are warming the world and causing serious weather phenomena, such as more intense hurricanes, heat waves, floods, wildfires and droughts.
Reducing CO2 (carbon dioxide) emissions is seen as a key element in combating climate change.
The demonstrations come two months ahead of this year's UN COP28 climate summit, where more than 80 countries plan to push for a global agreement to phase out coal, oil and gas.
A recent UN report warned that the world is on a dangerous path towards serious global warming and stated that more action is needed on all fronts, including a drastic reduction in the use of coal-fired power by 2030.