WhatsApp launches group voice chat for more than 33 people – 11/13/2023 – Tech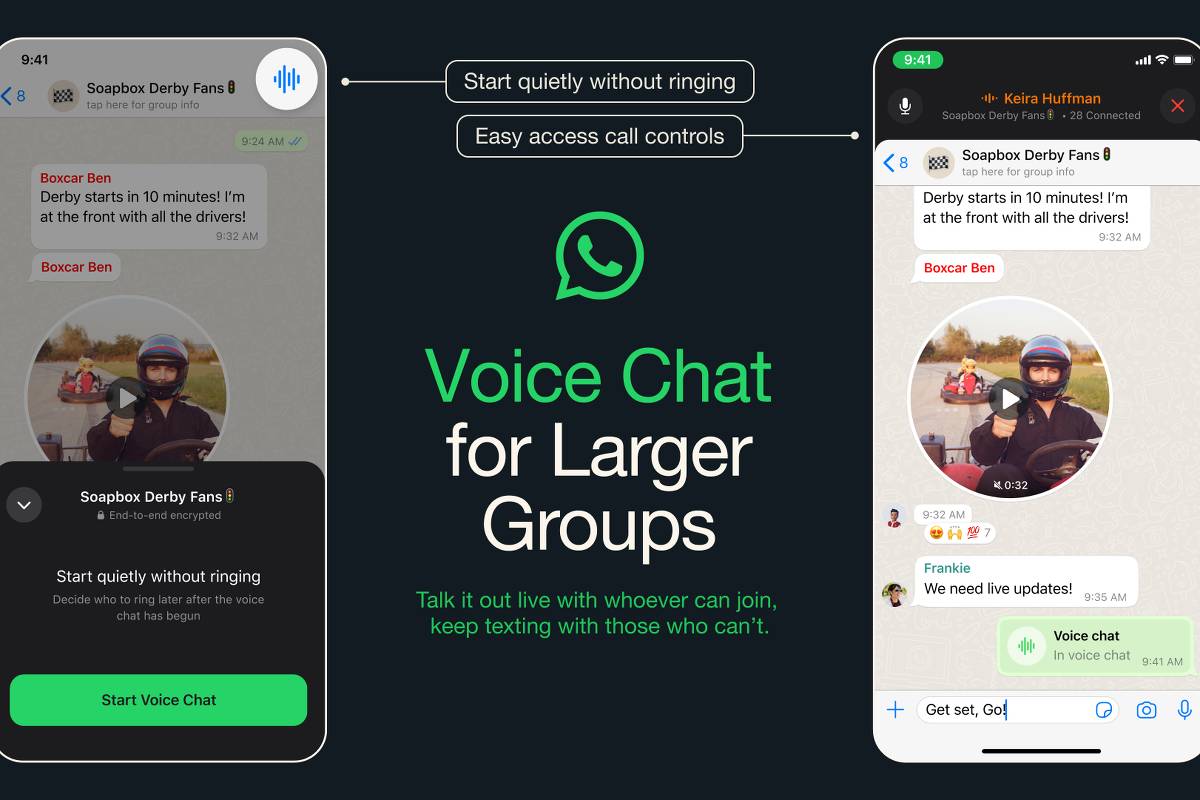 Starting this Monday (13), it will be possible to create voice chats in WhatsApp groups, according to an announcement released by the company. The resource is available in groups of at least 33 people.
The launch will include Brazil and should begin gradually in the coming days, according to the messaging app. The report has not yet been able to access the resource for testing. Other platforms like Discord and Twitter offer similar group chat options.
The idea is to deliver a less invasive option than a group call, in which all group members receive a call. Voice chats start with a bubble in the conversation in that group and the person interested only participates if they want: you have to tap to enter while the chat is in progress.
Users can turn audio on and off or send messages to the group during the chat, as is possible in any call on the app.
Voice chat content is also protected by end-to-end encryption.
your subscription could be worth even more
Do you already know the advantages of being a Folha subscriber? In addition to having access to reports and columns, you have exclusive newsletters (find out here). You can also download our free app from the Apple Store or Google Play to receive alerts for the day's top news. Your subscription helps us provide independent, quality journalism. Thanks!
your subscription is worth a lot
More than 180 reports and analyzes published every day. A team with more than 200 columnists and bloggers. Professional journalism that monitors public authorities, conveys useful and inspiring news, counteracts the intolerance of social media and draws a clear line between truth and lies. How much does it cost to help produce this content?
SUBSCRIBE FOR R$ 1.90 IN THE 1ST MONTH