Teachers and students from a public school in Manaus celebrate Black Awareness Day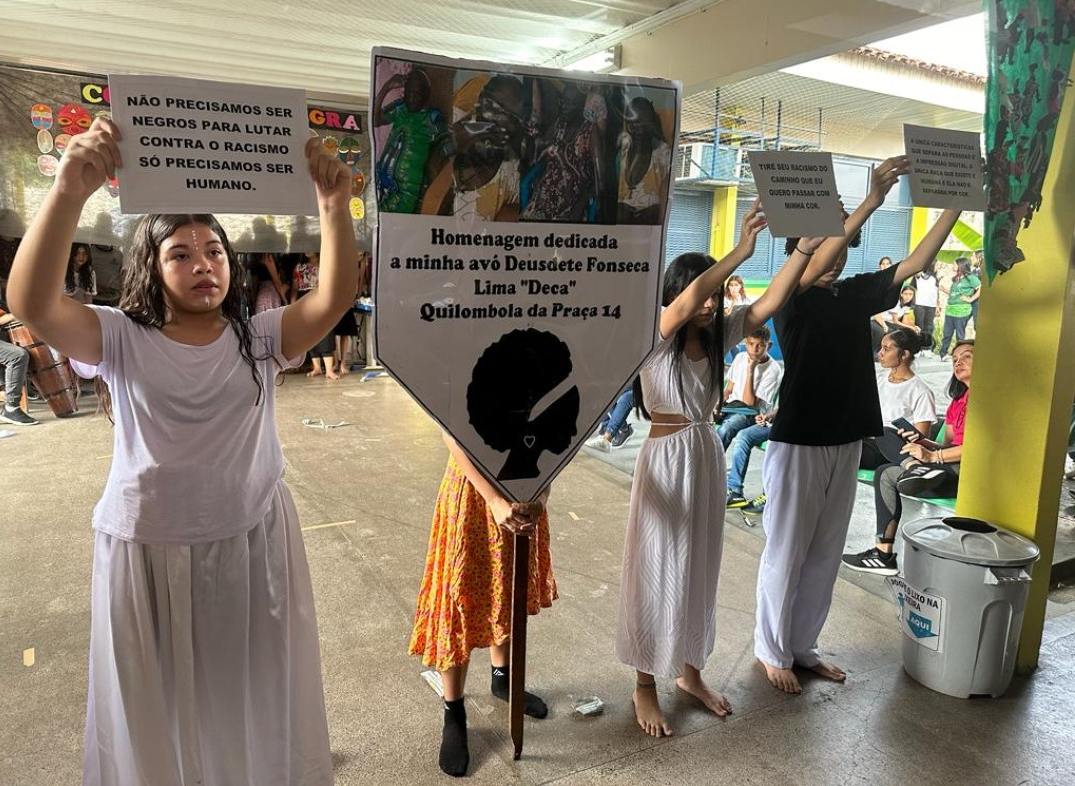 Lucinda Félix State School
The objective of the work was to rescue quilombola traditions, in addition to practicing the appreciation and importance of black and brown people in society
Manaus (AM) – Teachers and students from the Lucinda Félix State School, located in the Japiim neighborhood, South Zone of Manaus, carried out work and activities on the 16th and 17th of November in honor of Black Awareness Day, a date that refers to the day of Zumbi's death. dos Palmares, in 1695.
The objective of the work was to rescue quilombola traditions, in addition to practicing the appreciation and importance of black and brown people in society. The activities carried out by the students included the creation of panels with African masks, dances, capoeira games, African cuisine and posters against racism.
On the first day, the event featured a lecture by the cultural master from Manaus, an Afro-Brazilian from Maranhão, Lamartine Silva, on structural racism, in addition to the participation of Warlison Nunes, for WMC Liberdade, with Hip Hop rhymes.
On the second day, the historian and capoeira master, Marlon Seabra, was present and spoke about Afro-Brazilian religions and religious intolerance. Afterwards, a beautiful tribute was performed by professor Cristinne Seabra, dedicated to her quilombola grandmother from São Benedito da Praça de Janeiro and longtime resident of the same neighborhood, Deusdete Fonseca Lima, 95 years old black.
Cristinne Seabra reports that she always wanted to pay tribute and be able to show her students and her grandmother the great importance she has for our society.
"A black woman who faced prejudice, raised her children and grandchildren, is a pioneer in selling snacks and tacacá in the center of Manaus. For me it's gratifying, seeing that she went through so many difficulties, but she always did her best with a strong and striking personality, she was always resilient, hard-working, the matriarch of our family, she is my queen. I'm proud to be her granddaughter. I am very grateful to God for the life of my little voice",

reported the teacher.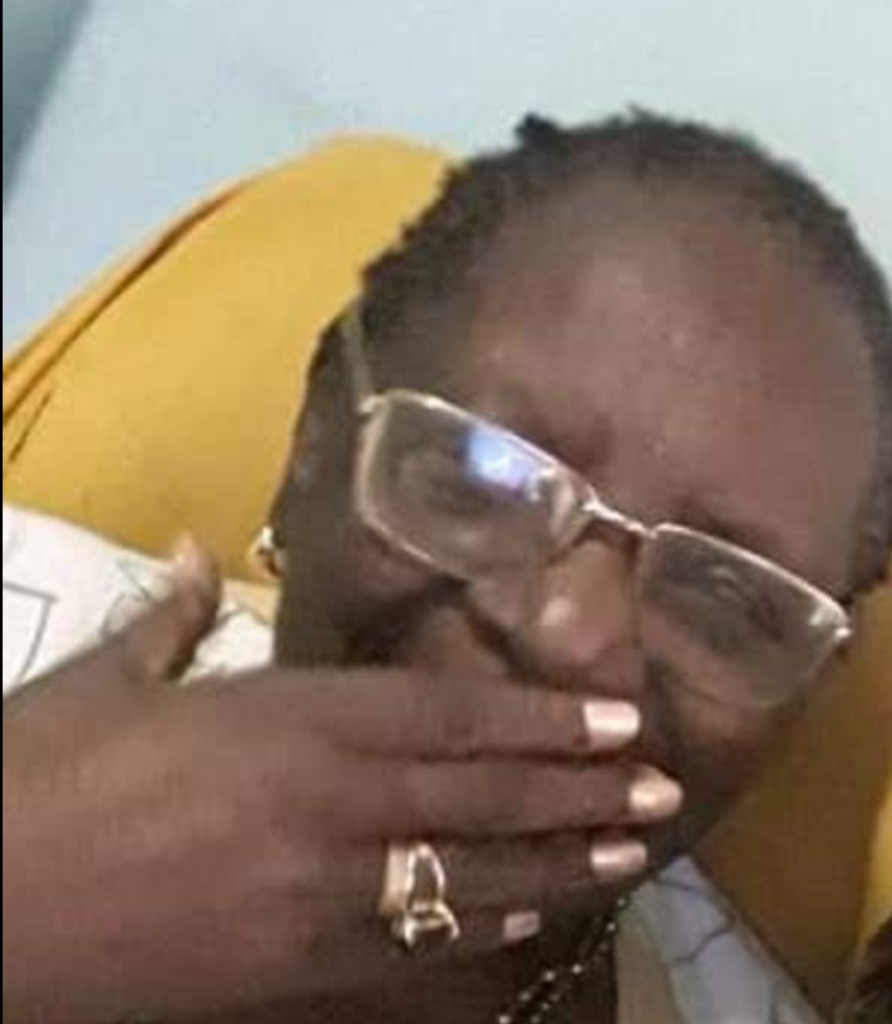 The exhibition sought to highlight the contributions of black and indigenous ethnicities to the formation of Brazilian society.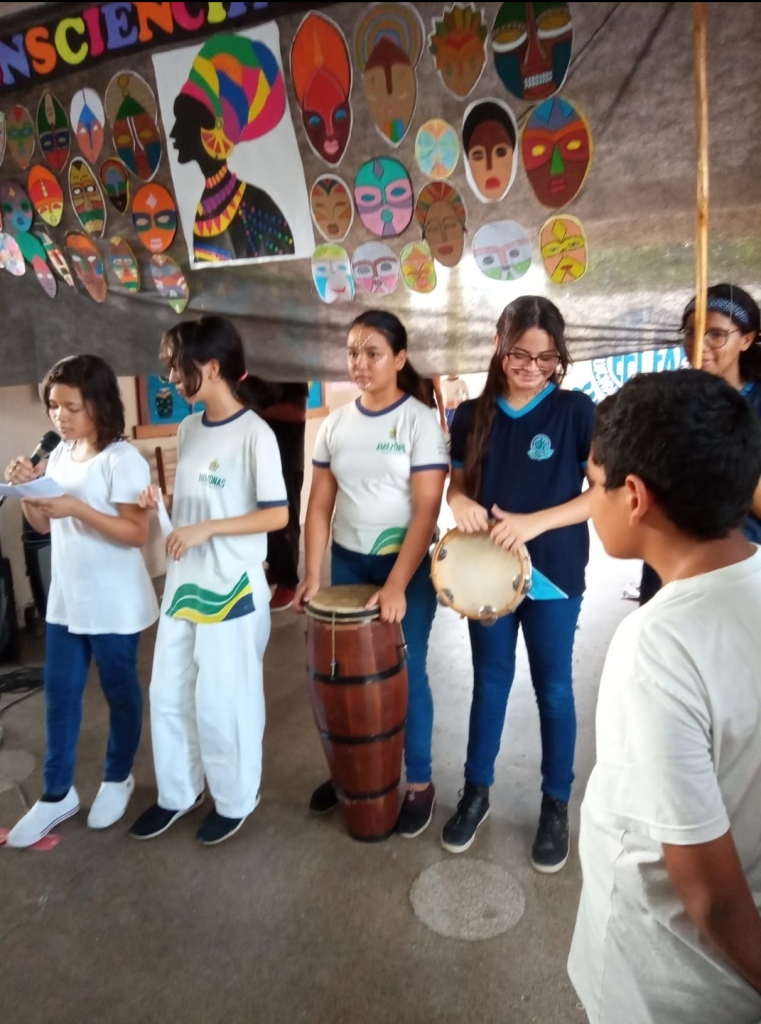 Read more:
Athletes from Amazonas participate in the state stage of the Social Football project
Sine Amazonas announces 143 job openings for this Tuesday (21)
Vaccination of dogs and cats reaches 23 neighborhoods in Manaus this week; see locations