See chef Bel Coelho's red salad recipe – 09/26/2023 – Food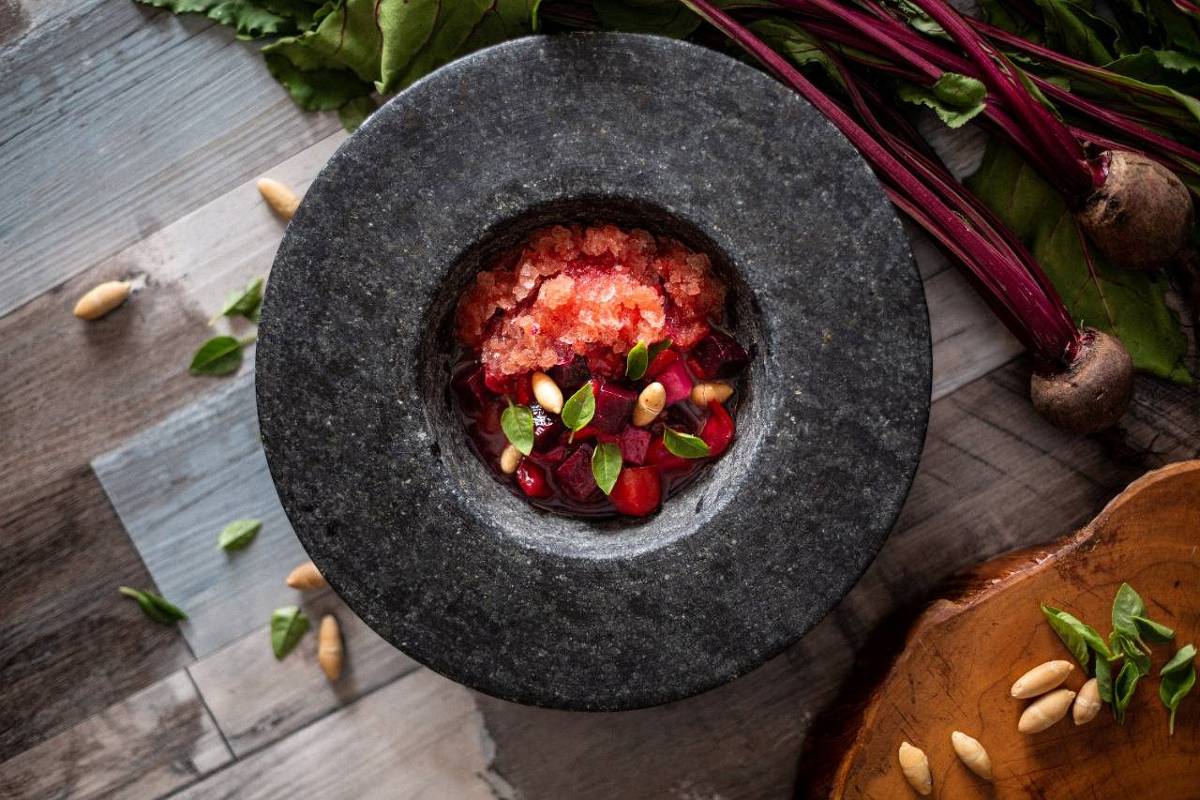 At the beginning of spring, there's nothing better than a colorful salad for a light meal. The recipe from chef Bel Coelho, from Cuia Café e Restaurante, mixes the textures of roasted beetroot with fresh tomatoes, baru nuts and cubes of feta cheese.
The red salad is accompanied by a dressing made from olive oil, apple cider vinegar and ginger juice, as well as salt and black pepper. Basil leaves give a fresh finish. See the preparation below.
RED SALAD
Performance: 4 servings
Preparation time: 40 minutes
Ingredients
2 medium beets (300 g)

1 1/2 cup tomatoes cut into quarters (250 g)

2/3 cup cubed feta cheese (150 g)

1/3 cup roasted and peeled baru (90 g)

Small leaf basil to taste

3 tablespoons extra virgin olive oil

3 tablespoons ginger juice

Apple cider vinegar to taste

Salt and black pepper to taste
Preparation
Wrap the whole beetroot in aluminum foil and bake at 180ºC for 30 minutes or until fork-tender but firm

Once cooked, wait for the beets to cool, peel them, cut into 1 cm cubes and place in a container.

Add cheese, tomatoes and mix well. Add the baru, apple cider vinegar, ginger juice, olive oil, basil leaves, salt and pepper to taste.

Serve in glass or crystal glasses
your subscription could be worth even more
Do you already know the advantages of being a Folha subscriber? In addition to having access to reports and columns, you have exclusive newsletters (find out here). You can also download our free app from the Apple Store or Google Play to receive alerts for the day's top news. Your subscription helps us provide independent, quality journalism. Thanks!
your subscription is worth a lot
More than 180 reports and analyzes published every day. A team with more than 200 columnists and bloggers. Professional journalism that monitors public authorities, conveys useful and inspiring news, counteracts the intolerance of social media and draws a clear line between truth and lies. How much does it cost to help produce this content?
SUBSCRIBE FOR R$ 1.90 IN THE 1ST MONTH