Roda Viva discusses marijuana in Brazil – 09/18/2023 – Cannabis Inc.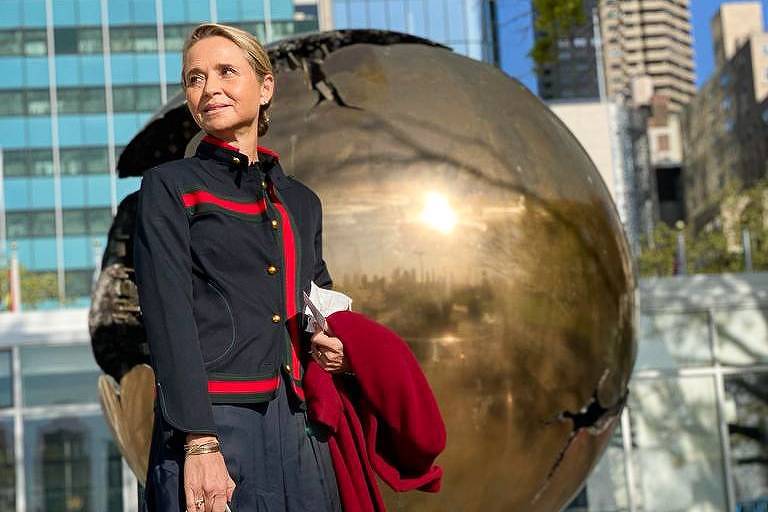 Just over a year ago, lawyer and businesswoman Patrícia Villela Marino was in New York for the first Cannabis in the UN building (United Nations). Founder and president of Humanitas360, she is known for the social work carried out with the female prison population, inside and outside prisons, which aims to break down barriers of prejudice and help with the inclusion of these women in society. She was the only speaker from Brazil. She spoke about historical reparation, equality, justice and Cannabis. This Monday, at 10pm, she returns to the scene, on one of the most important programs in Brazilian journalism, Roda Viva, on TV Cultura. And, she warns that she is going with the same outfit: a coat and a bag that were made by seamstresses from Paraisópolis.
"Discuss the Cannabis at Roda Viva it is as historic as it was at the UN last year", says Patrícia. "This shows the participatory maturity of civil society, the quality and resilience of Brazilian scientific research." Cannabis medicine has already found space among patients, doctors, scientists and even the market, regulated by Anvisa (Health Surveillance Agency).
But the discussion goes further, it is much larger and complex. In recent weeks, the STF (Supreme Federal Court) resumed voting on the decriminalization of drug possession, but specifically marijuana. Today, the law does not establish the quantity to determine the crime of trafficking and possession for consumption. The decision is entirely up to the judge in the case, which brings about a series of social injustices.
In parallel, in a movement contrary to the STF, Senate President Rodrigo Pacheco has been criticizing the ministers' initiative, as interfering in legislative work. Last Friday, the 15th, President Rodrigo Pacheco presented a Proposed Amendment to the Constitution (PEC) to criminalize the possession and possession of any type of drug. Only 27 signatures are needed for the text to begin processing in the house. "We've been wanting to deal with the war on drugs and Cannabis on Roda Viva", says Vera Magalhães, presenter of the TV Cultura program. "But we were always faced with the lack of a figure who alone would attract the public and have a profile that justified being at the center of the debate."
Patrícia has all the qualities. On top of that, she is evangelical and is completely out of step with the government bench of the same religion that fights any progress on the issue. Patrícia will be questioned by journalists: Fernanda Mena, from Folha de S. Paulo, Denis Russo Burgierman, from Greg News, Lia Rizzo, journalist and sociologist, Natacha Cortêz, from Marie Claire, and Pedro Borges, from Alma Preta.

LINK PRESENT: Did you like this text? Subscribers can access five free accesses from any link per day. Just click the blue F below.