Rains put out fires in the Pantanal – 11/20/2023 – Environment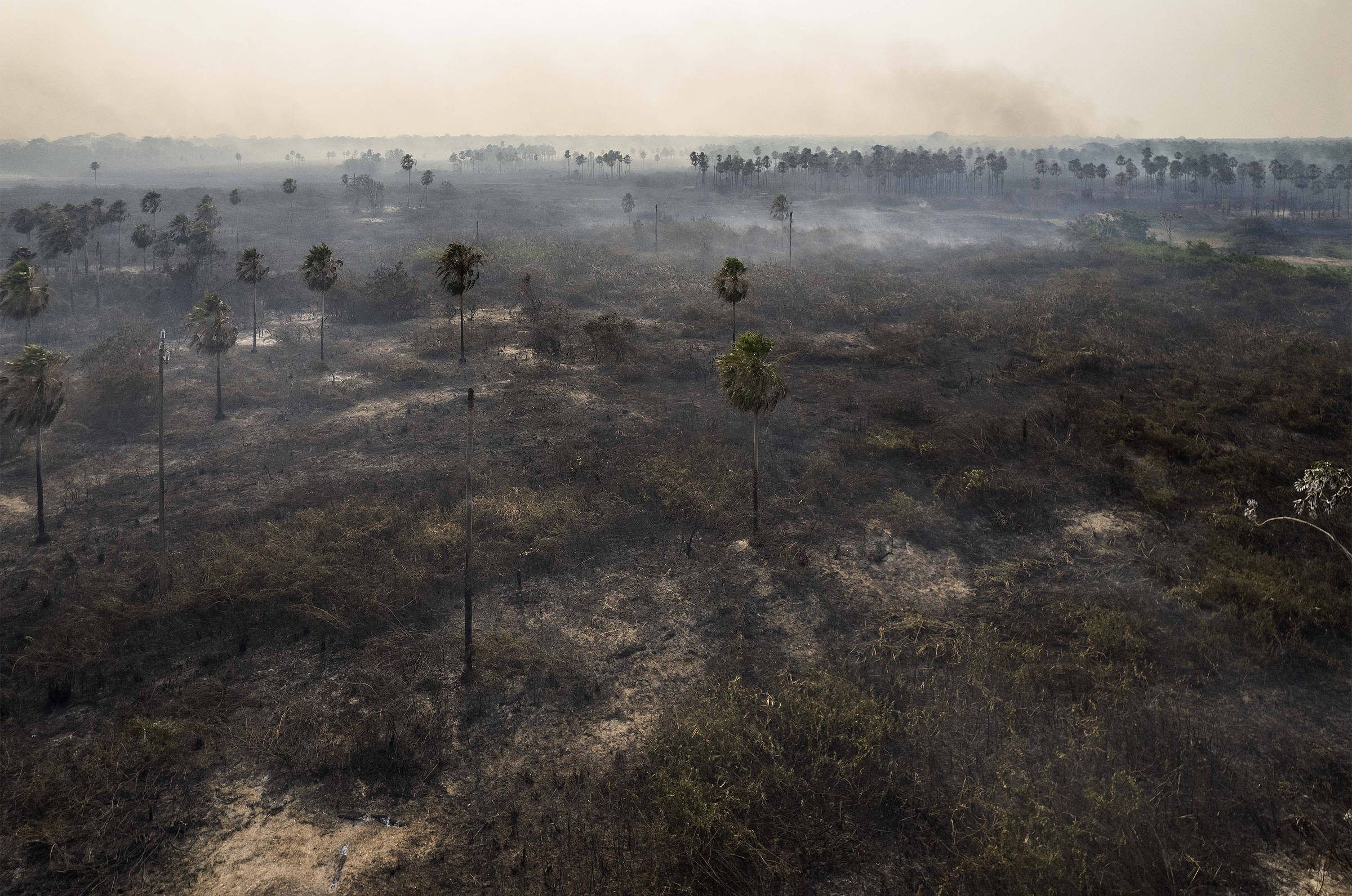 The rains that fell in recent days in the central region of Brazil extinguished the record wave of fires in the Pantanal, according to satellite images released this Monday (20).
Satellites from the National Institute for Space Research (Inpe) indicated that the Pantanal region, which had almost one million hectares burned this year, had no active outbreaks.
Fires broke a historical record for the month of November, with 3,957 accumulated according to data available until Sunday, almost nine times more than the historical average for the entire month.
The region, which is home to a great diversity of fauna and depends on ecotourism, was the scene of severe fires for several weeks due, above all, to the severe drought.
According to the NGO Instituto Centro de Vida (ICV), at least 6% of the Pantanal, south of the Legal Amazon, was affected by the flames.
The worst record for a full month of November was in 2022, when 2,328 outbreaks were detected.
Most of the area burned this month was the part that corresponds to the state of Mato Grosso.
According to experts, the recurring fires in the Pantanal are mainly caused by human action, especially the use of controlled fires to regenerate or increase agricultural land.
But the situation was worsened at the end of the year by the drought that is affecting several regions of the country, including the Amazon, the largest tropical forest on the planet.
The Pantanal extends over an area of ​​more than 170,000 square kilometers in the territories of Brazil, Bolivia and Paraguay.
According to the World Wide Fund for Nature (WWF), 656 species of birds, 159 of mammals, 325 of fish, 98 of reptiles, 53 of amphibians and more than 3,500 species of plants live in the biome.