PGR denounces deputy Gustavo Gayer at the STF for racism – 11/20/2023 – Panel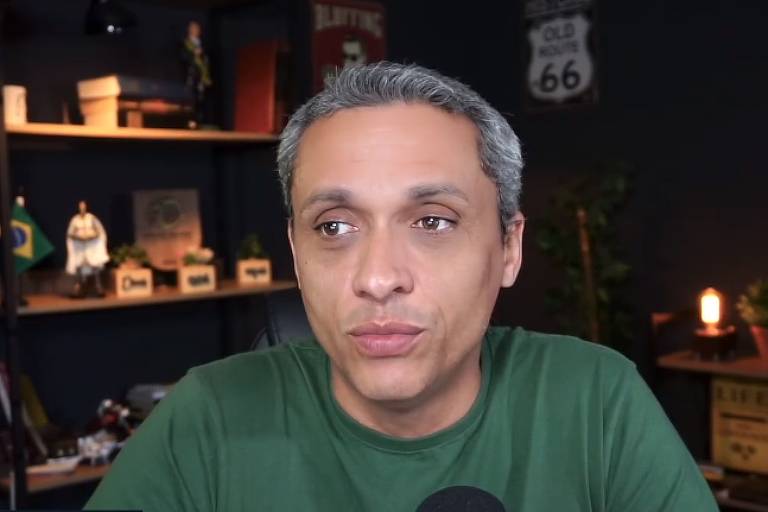 The Attorney General's Office filed a complaint with the Federal Supreme Court against federal deputy Gustavo Gayer (PL-GO) and asked for his conviction for insult and racism. If he is sentenced to a sentence of deprivation of liberty for more than four years, the PGR requests that he be declared deprived of his mandate.
In June, during his appearance on the "Três Irmãos" podcast, Gayer said that in Africa "almost all the countries there are dictators" and that democracy does not prosper there because "for you to have democracy you have to have a minimum of cognitive capacity to understand between good and bad, between right and bad."
Gayer was responding to the program's presenter, Rodrigo Arantes, who stated that there are monkeys with an IQ of 90 while in Africa the average IQ would be 72. Arantes was also denounced by the PGR.
The deputy also said that the situation would be similar in Brazil today, with the Lula (PT) government. "The stupid people are like, 'eh, steak and beer,'" he said.
On social media, he also responded to Silvio Almeida's post, calling the Minister of Human Rights "functionally illiterate".
In her complaint to the rapporteur of the case at the STF, minister Cármen Lúcia, the deputy attorney general of the Republic, Ana Borges Coêlho Santos, included Gayer in the articles of insult (with the aggravating factor of having been against the president, who is an elderly person , and through social networks) and racism.
In addition to the possible loss of mandate, the PGR requests the establishment of a minimum fine of R$1 million, to be used in public policies to combat racism.
Parliamentarians who also filed a complaint against Gayer, such as Erika Hilton and Luciene Cavalcante, both from PSOL, were named in the list of witnesses in the process by the PGR.
At the time, pressed on social media, Gayer said that the speech was cut and that before the reported excerpt he said that the problem in Africa is malnutrition, which affects the population's IQ. "Guys, you must be very racist, you see racism in everything", he defended himself.
The Panel showed that Gayer declared himself mixed race when running for mayor of Goiânia (GO) in 2020 and white when running for the position he currently holds, in 2022.
When contacted by the column, he said he had no idea who placed him "as white, brown or blue in this business" and stated that "it's usually the party that fills in". He also said ironically that he declares himself "moreno jambo" and "green".
Gustavo Gayer in 2020 and 2022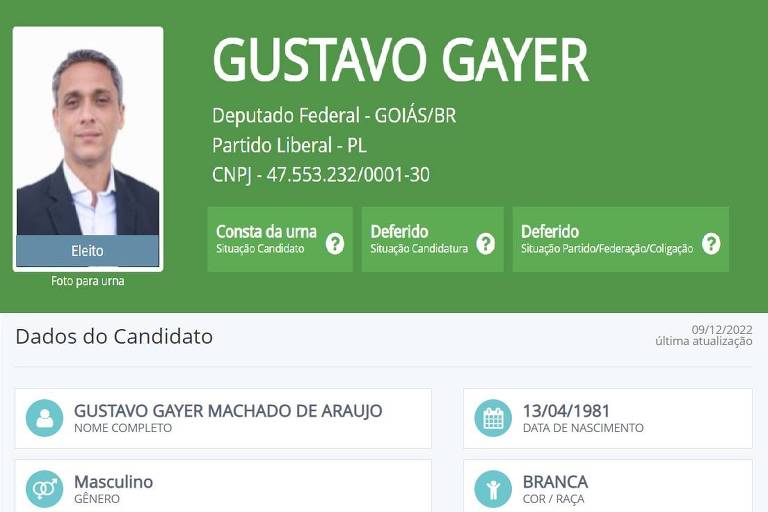 Candidacy forms for mayor of Goiânia and federal deputy – Reproduction/Disclosure/TSE

LINK PRESENT: Did you like this text? Subscribers can access five free accesses from any link per day. Just click the blue F below.