Pandemic encouraged urban agriculture in Brazil – 09/13/2023 – Environment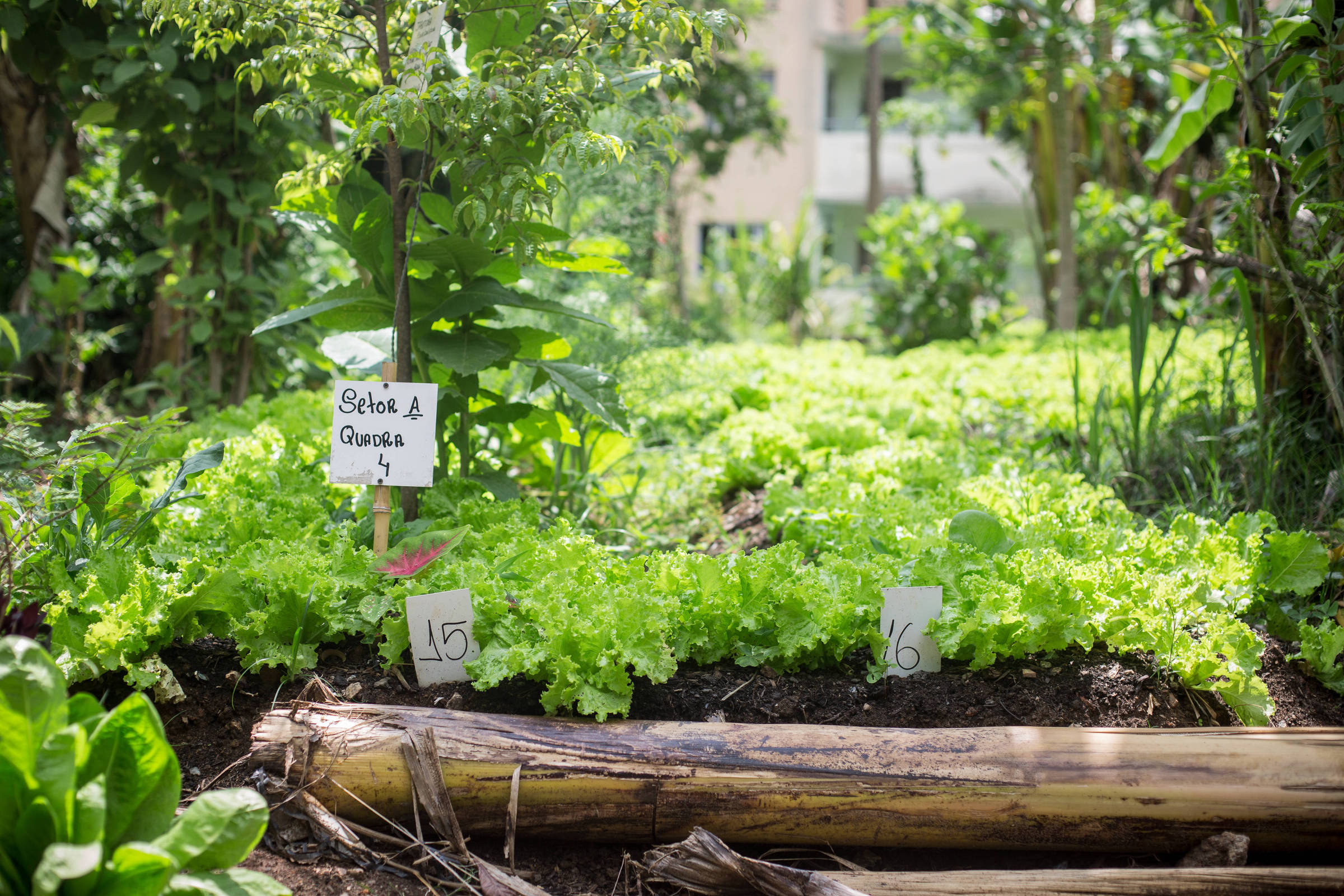 At the same time that the pandemic hit Brazil, interest in urban and peri-urban agriculture (on the perimeter of cities) grew. Despite the increase in the number of municipalities adopting this practice, which is more sustainable by keeping production close to consumption centers, it is still restricted.
These conclusions are in a survey carried out by Pnuma (United Nations Environment Programme) in conjunction with FGVces (Center for Sustainability Studies at Fundação Getulio Vargas). The work sought to provide an overview of the national situation of this type of agriculture.
The data will be presented this Wednesday morning (13) at an event in Brasília with the participation of Marina Silva, minister of Environment and Climate Change, Wellington Dias, minister of Social Development, and Paulo Teixeira, minister of Agrarian Development and Family Farming.
Using a form intended for municipal managers, the survey sought to understand the situation of urban agriculture in each location. The project is part of TeebAgrifood (acronym in English for Ecosystem and Biodiversity Economics for Agriculture and Food), funded by EUPI (European Union Partnership Instrument).
The number of responses was not high. Only 67 city halls responded to the questionnaire, 7 of which were capital cities (Belo Horizonte, Brasília, Fortaleza, Manaus, Recife, Rio de Janeiro and São Paulo).
A considerable portion (more than 60%) of the responses obtained came from cities in the Southeast and South, which is a reflection of the organization and situation of urban agriculture in Brazil, according to Jay van Amstel, food systems specialist at the TeebAgrifood/Pnuma program .
"We already expected that in the South and Southeast region there would be more responses, as this agenda already has a history in these regions and a certain pioneering spirit", says Amstel, who cites Belo Horizonte, as a pioneer city hall in the area, in addition to other cities with programs already reaching 30 years of existence.
The appeal of this type of agriculture may be correlated, in part, with the population concentration found in the Southeast and South regions, the researcher also notes. "Today we have millions of Brazilians in a situation of severe food insecurity. A large part of this contingent is located on the outskirts of large cities", he explains.
In any case, 29% of the 67 cities that responded to the questionnaire began to take the first steps, with actions and programs to promote this type of agriculture, from 2020 to 2022, that is, during the pandemic.
Amstel associates this with the perception of the need to have food production closer to consumer centers.
In the crisis caused by Covid-19, unemployment levels reached high levels and food prices soared, which led to even more concern about the issue of access to food. Another point that would have shown the importance of proximity, assesses the expert, were the strikes and threats of strikes by truck drivers.
Environmental disasters can also awaken awareness on the subject. "The case of Rio de Janeiro is classic. When landslides happen in Petrópolis or Teresópolis, Rio de Janeiro goes for one, two, three weeks without greenery", says Amstel. "It's an accumulation of situations. But the pandemic generated this third wave of agendas [ligadas a esse tipo de agricultura]."
The climate crisis is also a factor that counts when talking about the concern with greater proximity between production and consumption, after all, the transport — generally by road — of food throughout Brazil has a price on the carbon emissions budget.
The data shows that there is still a long way to go. Only 33% of cities have municipal laws related to urban and peri-urban agriculture. Furthermore, 28% have the topic as part of urban planning, in instruments such as the Master Plan.
Basically, without a regulatory framework on the topic, projects that try to start urban agriculture could end up with the plantation initiative literally overturned afterwards. "This happens in many cities: it is prohibited for you to cultivate idle land or public land," says Amstel, who cites the Federal District as a place where this used to happen before there was specific legislation.
Idle public land, by the way, is the location most cited (76%) by public managers (29 municipalities responded to this question) as suitable for urban and peri-urban agriculture.
Most municipalities reported having educational and school gardens, and almost half (49%) cited community hours in public spaces. There is also a predominance (in 77% of cities) of agroecological or organic management.
In this context, a possible trend towards "gourmetization" of agriculture and more expensive products is a concern, recognizes Amstel. He states, however, that municipalities have focused efforts on connecting this type of agriculture and the population in vulnerable situations.
"There is this concern about de-elitizing the consumption of fresh and healthy products," he says.
The expert cites the case of the Hortas Cariocas program, focused on communities in Rio de Janeiro. In the poorest areas, half of the production is destined for sale and the other half is donated to families in vulnerable situations or to institutions such as schools and shelters.
The idea of ​​the report, according to Amstel, is to help the federal government understand the needs of municipalities that invest in urban agriculture, especially at a time when the federal administration declares the fight against hunger and food insecurity as its flagship.
At this Wednesday's event, the R$7 million "Composting and Urban and Peri-Urban Agriculture" notice will be announced to encourage initiatives in the area.