New STJ ministers take office together and celebrate separately – 11/19/2023 – Frederico Vasconcelos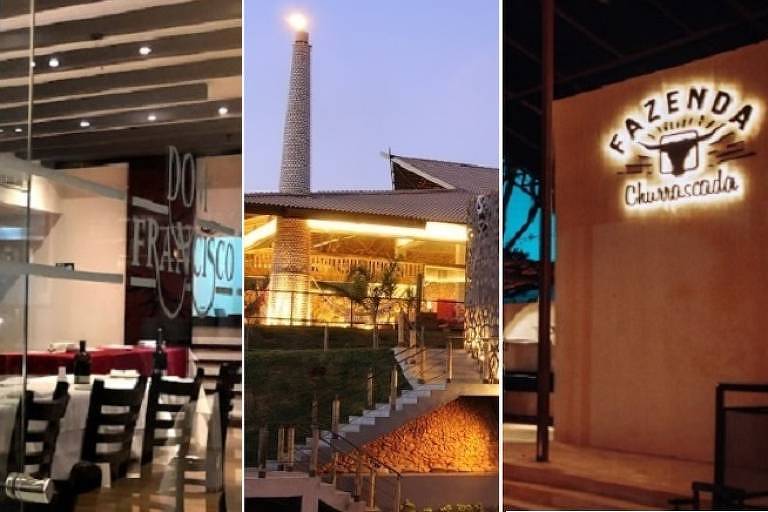 Next Wednesday (22), after the inauguration ceremony at the STJ (Superior Court of Justice), the new ministers Afrânio Vilela, Teodoro Silva Santos and Daniela Teixeira will receive guests for greetings.
Each one will host the reception in a different restaurant in Brasília.
Teodoro Silva Santos clarifies in the invitation that the dinner at the Dom Francisco Restaurant is offered by the Ceará Magistracy Association. The new minister comes from the Ceará Court of Justice.
Afrânio Vilela will host the celebration at Fazenda Churrascada Brasília. The party is hosted by "the minister's friends", according to the invitation. Afrânio was a judge at the Minas Gerais Court of Justice.
Daniela Teixeira will welcome her friends at the Mangai Restaurant in Lago Sul, with "bossa nova", as revealed in the invitation that reproduces an excerpt from the composition "Aquele Aberto", by Gilberto Gil. She will occupy the vacancy allocated to law at the STJ, with the retirement of minister Félix Fischer.
Citizenship and cizania
Sworn in at the same ceremony, the three new ministers arrive together at the Citizenship Court after overcoming the episode in which the president of the Senate, Rodrigo Pacheco, suspended for a few days the sending of names approved by the House to the Presidency of the Republic.
Pacheco carried out an investigation in light of the controversy over alleged favoritism to the lawyer, who would have had preference in choosing classes.
As this blog recorded, Daniela Teixeira chose to occupy the 5th Panel of the Court, where the Operation Lava Jato cases are judged.
Preference results from the choice of new ministers according to seniority. She expressed interest in the place in that Class. The Plateau too.

LINK PRESENT: Did you like this text? Subscribers can access five free accesses from any link per day. Just click the blue F below.