Microsoft announces hiring of Sam Altman – 11/20/2023 – Tech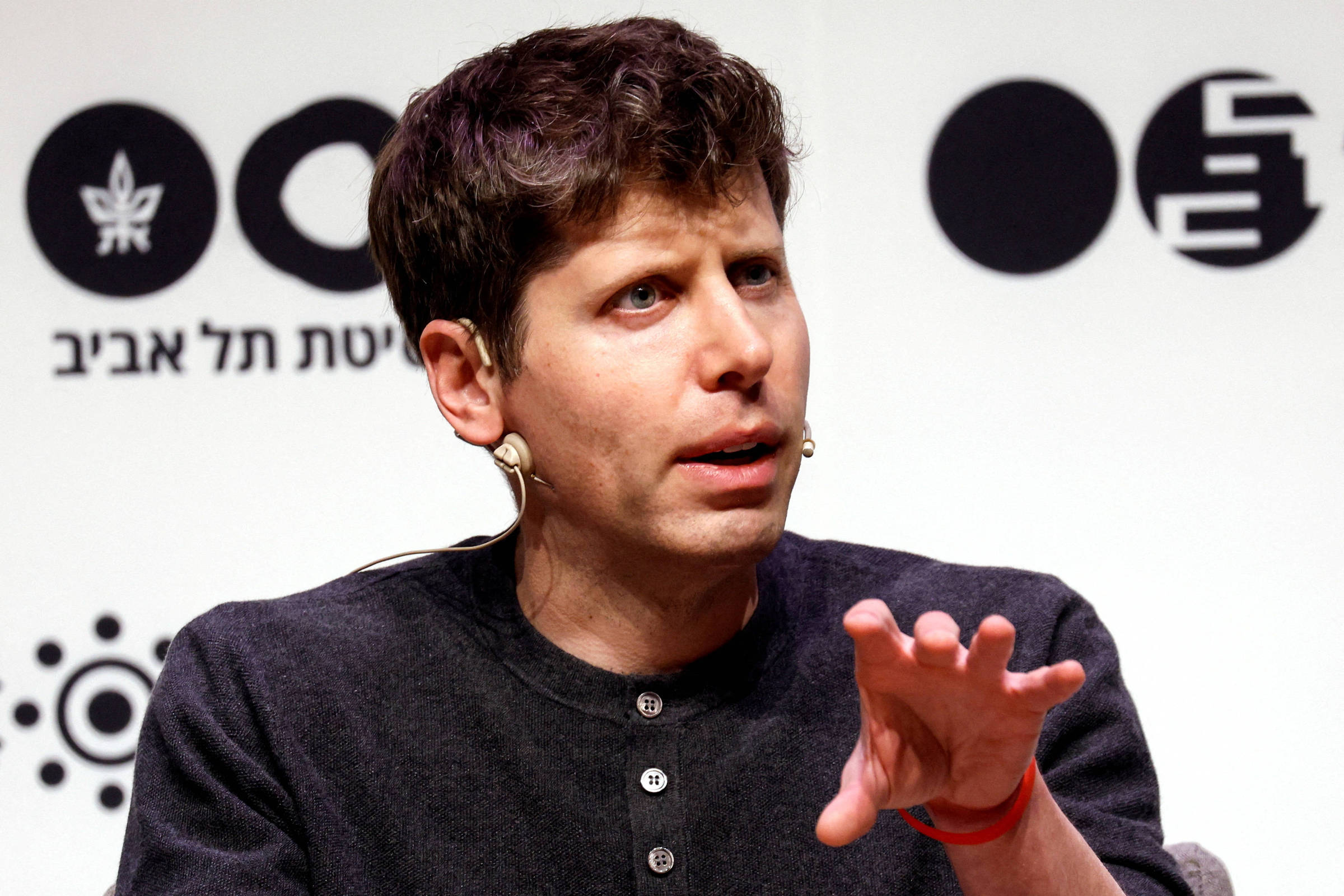 Microsoft hired Sam Altman and Greg Brockman to lead an artificial intelligence research team, three days after both were fired from OpenAI, the company they co-founded.
Hours earlier, OpenAI, owner of ChatGPT, announced that Emmett Shear, co-founder of Twitch, will take Altman's place at the company.
In a post on X (formerly Twitter) this early Monday morning (20), Microsoft CEO Satya Nadella said that Altman and Brockman, "along with colleagues, will join Microsoft to lead a new advanced research team in AI".
"We look forward to moving quickly and providing them with the resources they need to succeed," he added.
Altman retweeted Nadella's post on Monday, adding: "The mission continues."
Microsoft's share price rose 1.7% in premarket trading on Monday, recovering from a similar drop on Friday following the announcement of Altman's firing.
The move follows a dramatic weekend in which Altman was abruptly fired from OpenAI by the company's board on Friday. He and Brockman, who resigned shortly thereafter, were in talks to return to OpenAI, but those talks collapsed on Sunday.
According to people familiar with the matter, Altman was removed due to concerns about his commitment to OpenAI's mission to ensure safe and beneficial AI.
A person with direct knowledge of the board's decision said it had become "impossible to supervise" the co-founder.
"There wasn't a big problem," the person added. "The council got to the point where they couldn't believe what Sam was telling them."
OpenAI employees supported Altman over the weekend, while leading investors in the company, including Microsoft and venture capital firms such as Thrive Capital and Khosla Ventures, explored the possibility of reinstating him to his former role.
However, some employees focused on AI safety were pleased with the decision to replace Altman, according to a source close to the company.
Open AI announces Altman's replacement
On Sunday, OpenAI's board announced Emmett Shear, co-founder of video streaming service Twitch, as interim CEO.
Shear, who has publicly advocated for a slower rollout of AI, wrote on X on Monday: "I took this job because I believe OpenAI is one of the most important companies currently in existence.
"Before accepting the job, I checked the reason behind the move," he added. "The board didn't remove Sam for any specific disagreement over safety, their reason was completely different than that. I'm not crazy enough to take this job without the board's support to commercialize our incredible models."
Hours after Shear's appointment, Nadella announced that Microsoft had hired Altman and Brockman.
Microsoft, OpenAI's primary supporter, "will remain committed to our partnership with OpenAI and has confidence in our product roadmap and our ability to continue to innovate," Nadella wrote.
He added that he was looking forward to "meeting Emmett Shear and the new OpenAI leadership team and working with them."
Microsoft's CEO has taken on an increasingly important role in the development and commercial launch of AI tools, in a year of advancement for technology.
His company has committed more than $10 billion in capital and infrastructure credits to OpenAI — although not all of that capital has been used — and Microsoft has incorporated OpenAI's powerful generative AI tools into its software.
Earlier this month, Altman told the Financial Times in an interview that he planned to get more investment from the Seattle giant beyond the previous amount of money, saying he had a "great partner" in Microsoft.
By hiring two OpenAI co-founders who have a wide and dedicated following among employees, Microsoft will likely have an advantage over competitors who are trying to attract talented AI researchers and engineers from OpenAI.
Several OpenAI employees expressed dismay at the direction their company took over the weekend, with some announcing immediate plans to leave as a result.