Mega screen will broadcast game between Flamengo and São Paulo at Ponta Negra amphitheater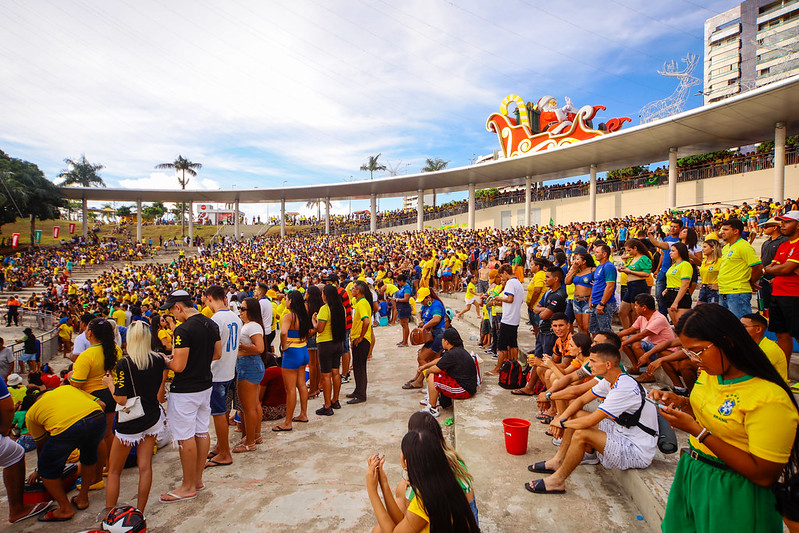 DECISION
The broadcast starts at 2pm with entry free
Manaus- Manaus City Hall, through the Municipal Secretariat of Labor, Entrepreneurship and Innovation (Semtepi), will broadcast this Sunday (17) the final of the Copa do Brasil, played between the teams Flamento and São Paulo, at the Ponta Negra amphitheater and at Casa de Praia Zezinho Corrêa, located in the Ponta Negra neighborhood, west of the capital.
The broadcast on the 8-meter mega screen starts at 2pm, with entry free to the entire public. The game starts at 3pm, Manaus time.
The event also features a free show by Colombian singer Elkin Robinsón; Simone Ávila and Carlinhos do Boi.
DECISION
This is the first time that São Paulo faces a decision in the Copa do Brasil, they enter the field for the first game of the final of the Rio de Janeiro red-and-black Flamengo is the second team with the most national titles, the last one won in 2020.
Who will be the champion? 🏆 #CopaBetanoDoBrasil pic.twitter.com/Rsc9xwTDHB

— Copa do Brasil (@CopaDoBrasilCBF) August 28, 2023
read more
Ponta Negra receives action to value life in allusion to Yellow September
Flamengo beats Palmeiras on penalties and becomes champion of the Brasileirão U20
Copa do Brasil: Flamengo beats Grêmio 1-0 and is in the final of the competition
Join our community on Whatsapp!