Manaus hosts ecotheology meeting that discusses overcoming violence in the Amazon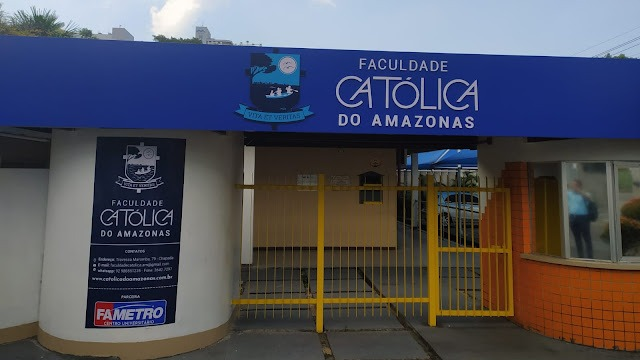 Gospel
Meeting aims to deepen theological reflections to qualify the work of organizations, communities and missionaries working in the Brazilian Amazon
Manaus (AM) – Reflect, from an Ecotheological perspective, on the necessary and strategic contributions of theology to overcoming the multiple violence, conflicts and disputes that threaten the Amazon and revive resistance based on evangelical hope. These are the objectives of the 4th edition of the Ecotheology Meeting, which will be held between the 13th and 15th of September, at Faculdade Católica do Amazonas, in Manaus. Click HERE and access the form.
The meeting is open to the public and will be broadcast live on REPAM-Brasil's social networks. Those interested in participating can access the link and register.
The initiative whose theme is "Amazon Ecology: Echoes of Hope" is promoted by the Pan-Amazonian Ecclesial Network (REPAM-Brasil), in partnership with the Archdiocese of Manaus, the Catholic College of Amazonas, the Regional North I and the Episcopal Commission Special for the Amazon from the National Conference of Bishops of Brazil (CNBB).
The executive secretary of REPAM-Brasil and advisor to the Commission for the Amazon, Sr. Maria Irene Lopes, highlights the importance of the activity. "The 4th Ecotheology Meeting is a very important moment for us to continue our reflections on Ecotheology in the Amazon."
She explains that the meeting aims to continue the path started in 2017 to reflect on issues related to Pope Francis' Encyclical Laudato Si' and deepen theological reflections to qualify the work of organizations, communities and missionaries working in the Brazilian Amazon.
In this edition, the program includes conversation circles, panels, workshops, book launches, presentations of research and academic work, as well as a cultural moment. The activities will take place at the Faculdade Católica do Amazonas and at the Maromba Training Center, in Manaus.
Schedule
Wednesday (13/09)
8am to 8:30am – Opening Mystic
9am to 12pm – Meeting of Clergy and Consecrated Life
6pm – Opening of the IV Ecotheology Meeting and I Philosophical Theological Week
6:30 pm – Banner Exhibition
7:30 pm – Panel I – Ecological Citizenship: Ecotheology and Ecopolitics
8:30 pm – MRIs
9:30 pm – Closing
Thursday (14/09)
8:30 am – Mystique
9am to 12pm – Workshops: ecological proposals in Christian communities and integral ecological practices in the light of synodal documents and meeting in Santarém
6pm – Mysticism: Ecological Spirituality
8:30 pm – Launch of Books by Father Justino Sarmento, Brother Sebastião Ferrarini and Prof. Marcilio de Freitas
9:30 pm – Closing
Friday (15/09)
8am – Mystique
8:30 am to 12 pm – Local immersion: ecological dialogues
6pm – Mysticism and spirituality
7:30 pm – Ecological dialogue: interreligious, ecumenical and ecological worldviews
8:30 pm – MRIs
9:30 pm – Closing
*With information from consultancy
Read more:
Schools in Manaus host workshops and dance performances
IML seeks family of deceased man to release body in Manaus
In Manaus, the Law course at Faculdade Santa Tereza receives top marks from the MEC