Hospital offers specialized treatment for orthopedic cancers in Manaus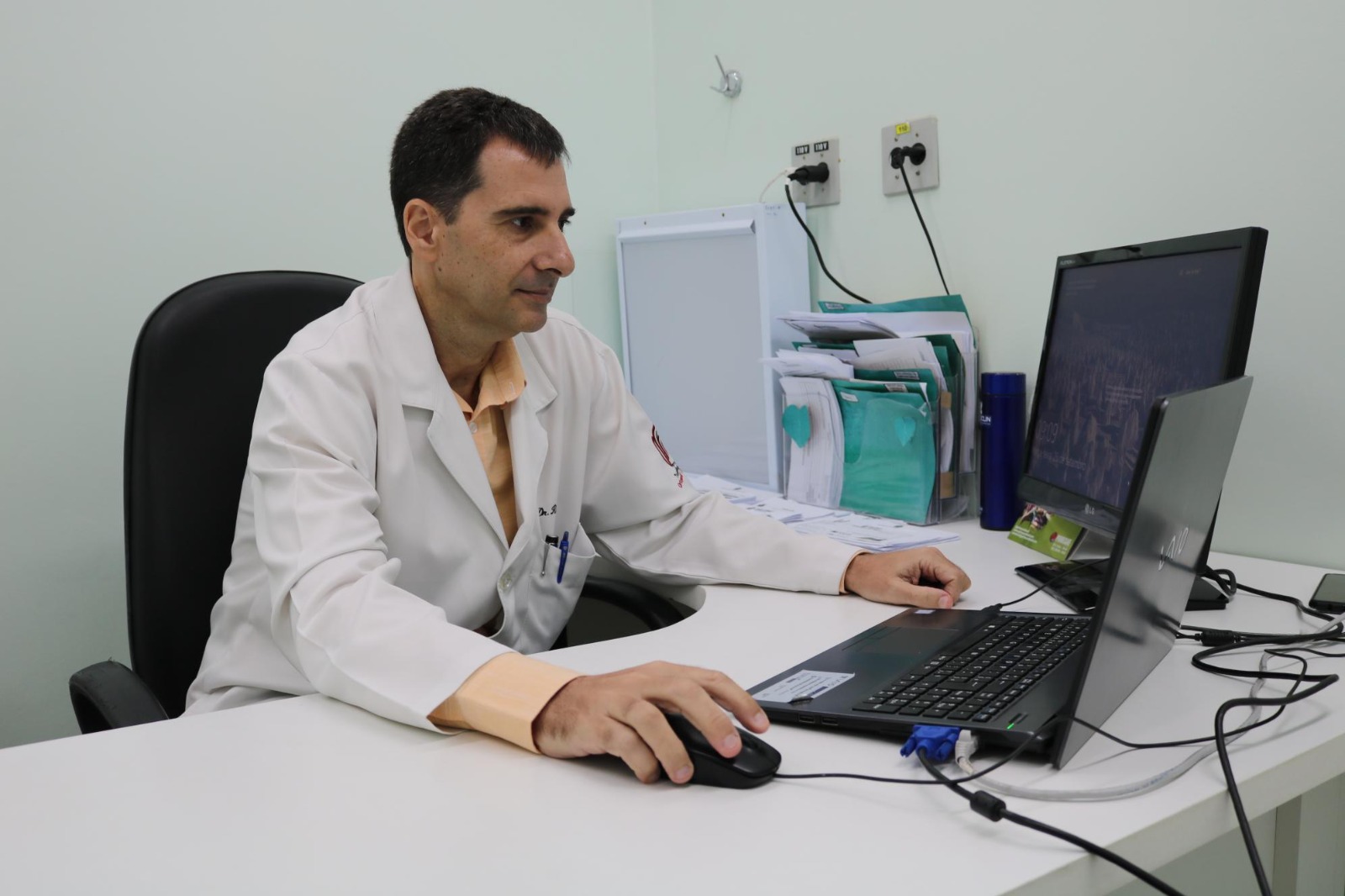 Manaus (AM) – The State Department of Health (SES-AM), through the Amazonas State Oncology Control Center Foundation (FCecon), offers complex and specialized treatments for bone and muscle cancers, with a specialized multidisciplinary team. In 2023, from January to October, the institution performed 173 orthopedic surgeries.
Orthopedic surgeries are small, medium and large procedures, which involve the placement of prostheses, tumor resection and amputations. Early diagnosis is the best form of prevention for bone and muscle cancer, followed by chemotherapy treatment, surgery and radiotherapy.
According to FCecon's orthopedist and traumatologist, Rodrigo Polo, there are more than 30 types of bone and muscle tumors, including benign and malignant. The majority, according to him, are benign, being classified as latent, active and aggressive.
"Latent tumors are discovered by chance. A person can go their entire life without being diagnosed. Active tumors are painful and may be discovered in the second decade of life. But, on the other hand, aggressive benign tumors can spread throughout the body – metastasis – due to their aggressive behavior, making surgery difficult,"

explains Polo.
Age range
Unlike other types of cancer, bone and muscle cancers can be diagnosed at any stage of life. The doctor warns that there is no specific age range for diagnosis, for example, as is common with prostate cancer – 55 years old – and breast cancer – 50 to 69 years old –, with their exceptions.
According to the medical specialist, primary malignant tumors – bone sarcoma, Ewing sarcoma – are diagnosed in the second decade of life, between 10 and 25 years old, and are not common below this age group.
Diagnosis
Generally, the main symptoms of bone tumors are pain and local increase in volume. Tumors located in the knees, for example, can give early symptoms, as the knee is a frequently used joint and is easy to examine. At the same time, these pains should not be confused with those caused by a bruise or sprain. For this, an X-ray examination is necessary, and if there are doubts or suspicions of a tumor lesion, more in-depth examinations such as tomography or resonance.
Myth
The specialist doctor emphasizes that it is a myth that a blow causes cancer, however parents need to be aware of falls or bruises in teenagers. If there is an undiagnosed tumor, there is the possibility of breaking the tumor wall, causing it to grow.
Symptoms
The main symptom is pain and local swelling, with the hands, knees and feet being the easiest to detect. Unlike a tumor located in the pelvis region, which grows internally, it is not possible to palpate, and it takes time to give a signal.
Treatment
The specialist doctor highlights that the treatment for primary bone tumors is chemotherapy, surgery and radiotherapy. In case of tumors that have spread throughout the body, the patient will have treatment for the primary tumor and the secondary tumors identified.
Pathological examination
It is possible to know when a tumor is primary or secondary through pathological examination, which identifies that the tissue found in the knee is actually breast tissue, for example. Therefore, it is common for a patient to be cured of a tumor and develop another in a different region of the body.
"The oncologist needs to know whether the tumor is primary or secondary, as well as the location because for each type of tumor, a different treatment is required. Breast, lung and prostate cancers cause the most metastasis,"

alert.
*With information from consultancy
Read more:
IML report points to hemorrhages in the lungs of Ana Benevides, a Taylor fan who died in RJ
VIDEO: Jojo Todynho ended marriage after catching husband 'talking' to men
The essence of the new tax regime lies in simplifying charges, highlights expert