Give chicken breast a new life with a marinade of intense flavors – 09/16/2023 – Nação barbecue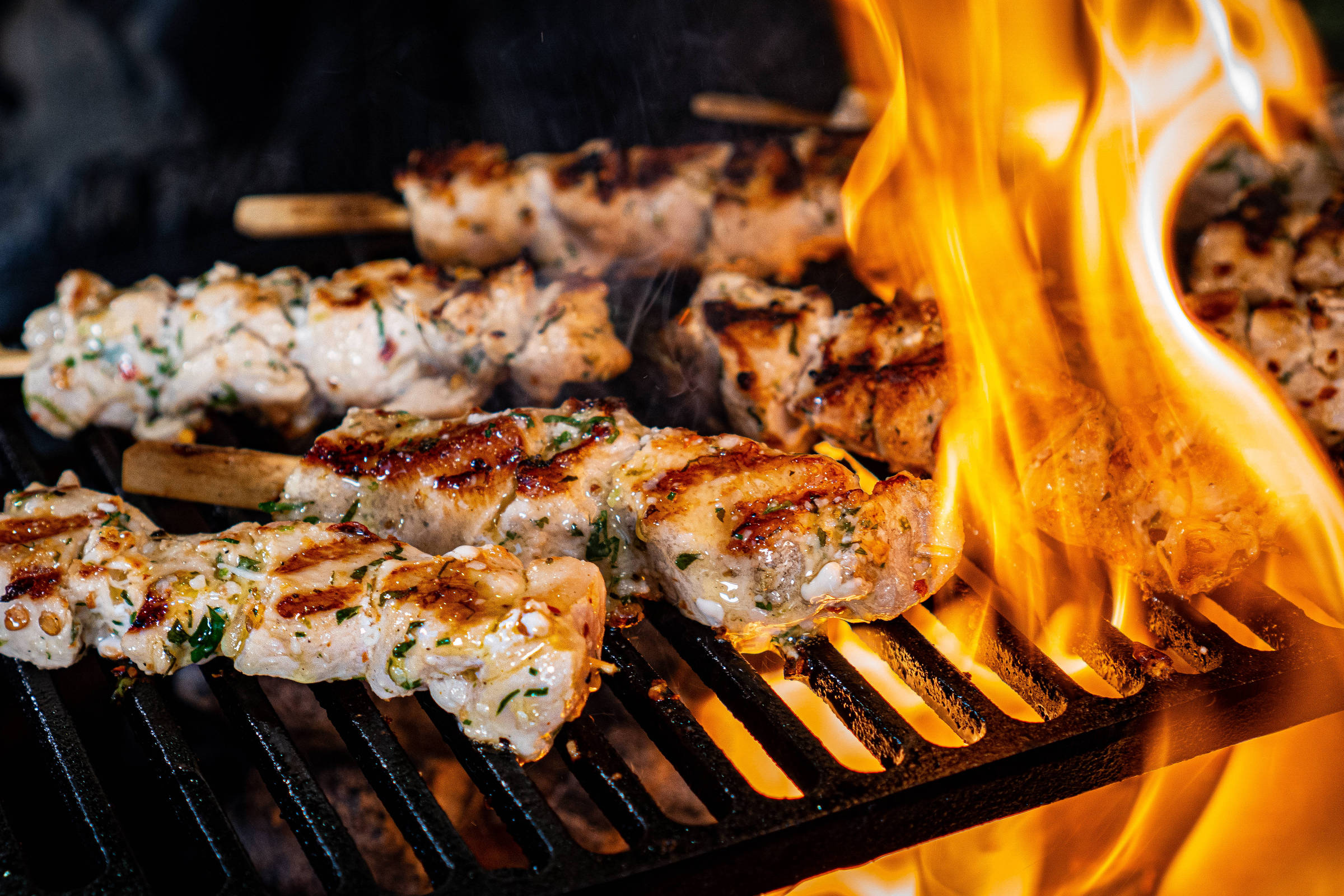 Chicken breast is generally not the best choice for grilling, but when marinated with ingredients rich in flavor and plenty of fat — in this case olive oil and parmesan —, that boring chicken gains personality and juiciness.
A citrus, spicy and salty mix combines with the tenderness of the chicken and is an explosion of flavors on your palate.
This marinade recipe can also be used for other types of meat, such as lamb and pork, and also for making toast and dressing salads.
Have a good time!
CHICKEN SKEWET WITH PARMESAN, LEMON AND GARLIC
Ingredients
1 kg of chicken breast
1/2 cup olive oil
2 garlic cloves
1 tablespoon chopped parsley
1 lemon; juice and zest
3 tablespoons grated parmesan
1 teaspoon of salt
1 teaspoon of chili pepper
bamboo skewers
Method of preparation
Leave the bamboo skewers to soak in water for at least 30 minutes before grilling.
Mix the olive oil with the garlic, chopped parsley, lemon juice and zest, grated Parmesan, salt and pepper. Set aside 1/3 of this sauce to finish.
Cut the chicken breast into 2cm cubes and marinate in these seasonings for 2 hours.
Cook over medium heat for 10 minutes each side, brushing with the marinade halfway through.

LINK PRESENT: Did you like this text? Subscribers can access five free accesses from any link per day. Just click the blue F below.