Dance, theater and music shows take place at Teatro Amazonas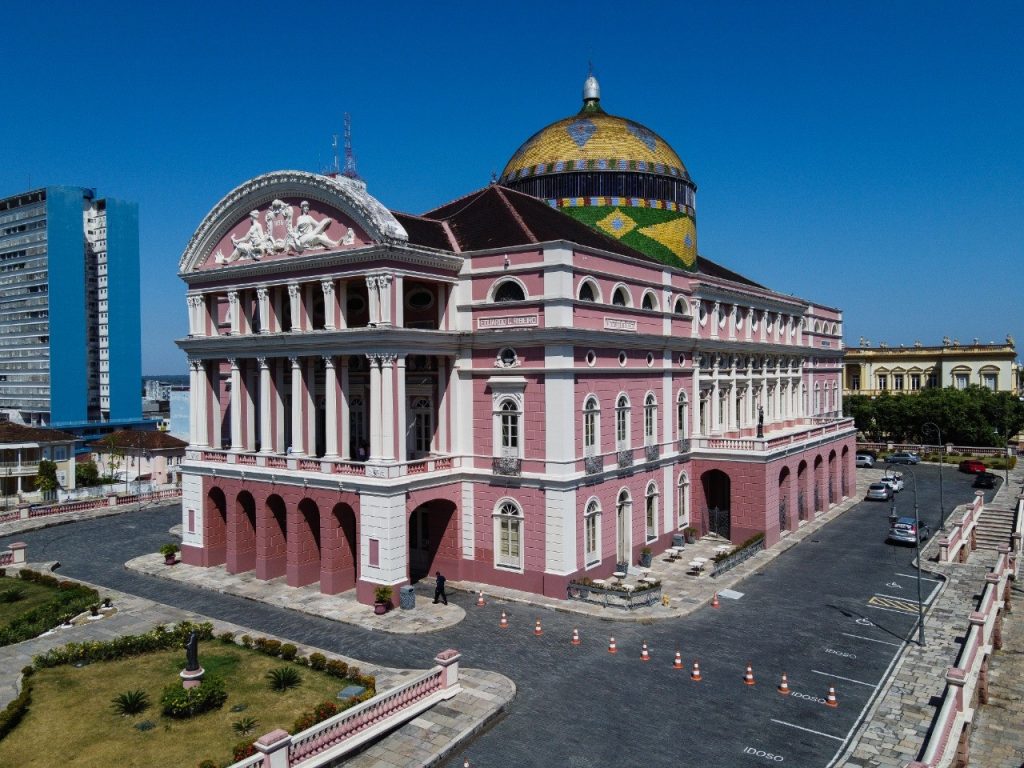 schedule
The theater's cultural and artistic agenda continues with attractions for different audiences
Manaus (AM) – Dance, theater and music. The program of shows, which receive support from the State Government, through the Secretariat of Culture and Creative Economy, at Teatro Amazonas, for next week, from September 15th to 21st, continues with different languages ​​and audiences. Among the attractions, the closing of the 5 Minutos Em Cena Festival and the show by the Amazonian band Conduta Zero 92, which mixes rock 'n' roll with northern rhythms.
Every week, the Secretariat of Culture and Creative Economy opens space for the local artistic class and those from other states, promoting Amazonian culture.
"The Amazonas Theater is our postcard and represents the state's cultural identity. The shows have different artistic approaches, expanding and reinforcing the link between the century-old heritage and the public",

said the Secretary of Culture, Marcos Apolo Muniz.
The "VI Festival 5 Minutos em Cena – Dança Edition", takes place this Friday (15th), at 8pm, with free entry. On stage, the interaction between the different aesthetics of dance and the stimulation of exchanges between productions, bodies and speeches. Free classification.
On Saturday and Sunday, September 16th and 17th, at 7pm, the comedy inspired by the chronicle of the same name by Luís Fernando Veríssimo, "O Dia Seguinte", makes its national debut at Teatro Amazonas. The show portrays two strangers, played by Adriana Birolli and Eduardo Pellizzari, who find themselves under the same bed, after the turn of the new year. The rating is 14 years old and tickets are on sale at the theater box office and at www.shopingressos.com.br
On the agenda for September 19th (Tuesday), at 8pm, Joyce Cândido releases her 6th album of her career, "Samba Nômade", accompanied by the Amazonas Chamber Orchestra. The new work features songs by Flávio Pascarelli and Paulo Onça from Manaus. The rating is 12 years old, with tickets on sale at the theater box office and at www.shopingressos.com.br
On September 20th (Wednesday), at 8pm, Amazonian rock 'n' roll invades the Teatro Amazonas with the show "Tropical Sideral: Uma Noite com a Conduta Zero 92". The repertoire includes northern, Brazilian and Latin rhythms, which mix with the essence of rock 'n' roll and hip-hop from the band Conduta Zero 92. Entry is free and classification is free.
The Amazonas Philharmonic presents "A Life of a Hero" on September 21st (Thursday), at 8pm. Conducted by Luiz Fernando Malheiro, the show features the last of the works from the period of great symphonic productions in Richard Strauss' career, composed in 1898. The classification is 10 years old and entry is free.
*With information from consultancy
read more:
Congress is approved by only 16% of Brazilians, says Datafolha
Electronic voting machine security tests begin in November
Rosa Weber votes to reject analysis of actions on Dilma's political rights