Gabigol and missing his ex – 09/18/2023 – Sandro Macedo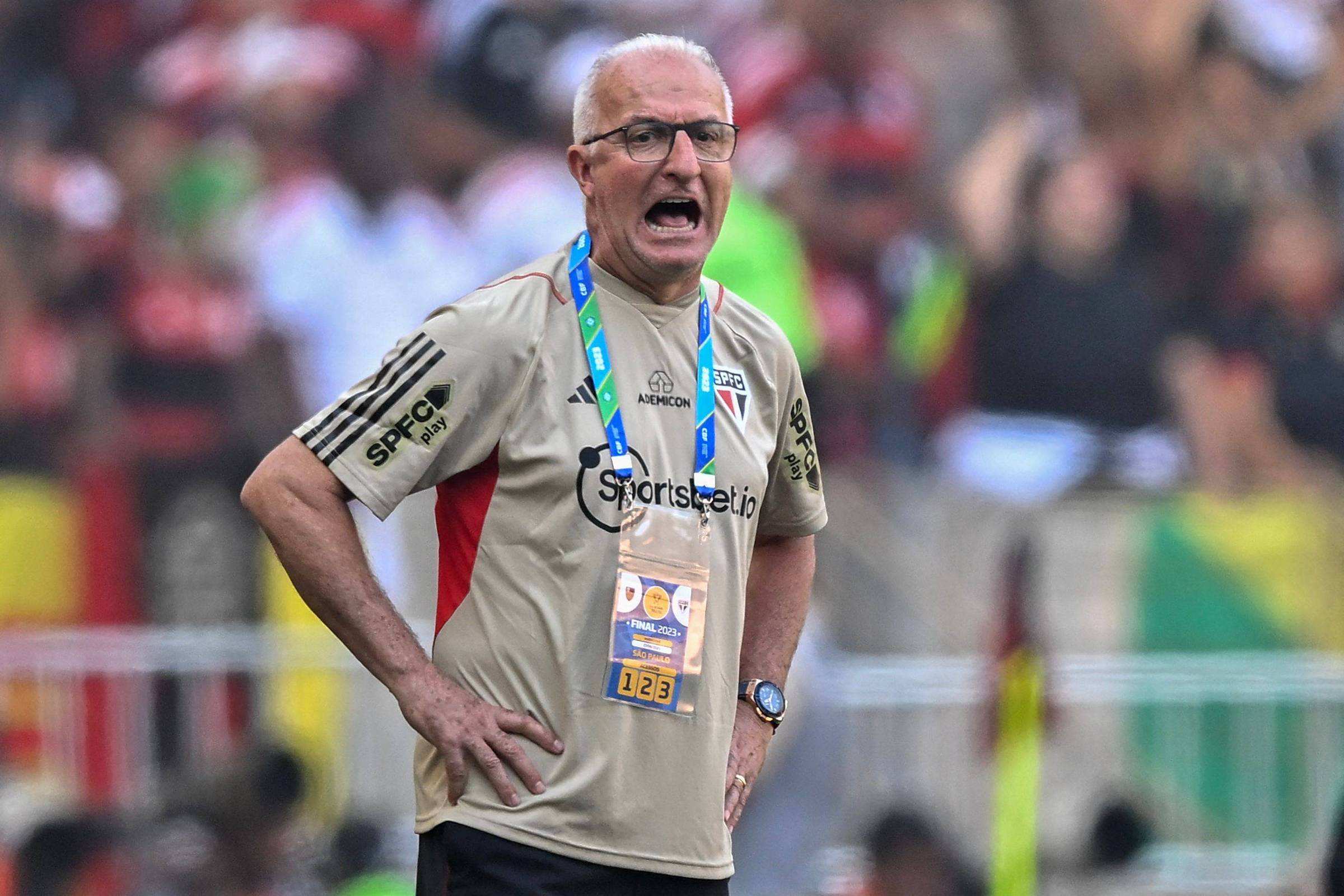 There is love in football. There is also hate and jealousy… but there is love. At Maracanã, on Sunday (17), during the final of the Copa do Brasil, the champion of love was Dorival Jr., who received affection from almost all the players on both teams. After all, as we know, Dorival is a former Flamengo player.
Anyone who has had an ex knows that the relationship with a former lover must be treated with great care, especially so as not to sour the current relationship. Everyone knows this — almost everyone; my friend Isabel is still married to her first boyfriend and doesn't know what I'm talking about.
But, if Isabel doesn't know, Gabriel Barbosa (formerly called Gabigol) knows. And Gabigol, powerful, went to the press room just to send Dorival a sweet kiss. He could have kissed before, behind closed doors, he could have asked Dorival for dinner later, he could have used Zoom, but he preferred to kiss in the middle of a room inhabited by journalists, cameramen and photographers, that bunch of futriqueiros. Soon, Gabriel knew that his current partner would find out.
And how can the partner receive this? He might think it's a little kiss saying "it was good to see you, stay safe", or a "remember when we went on that trip, that's crazy…", ooouuu "we shouldn't have ended up like that, call me" . Ready. Caraminholas on the head of the current couple. And look, Jorge Sampaoli was already a little furious before the kiss, kicking the fence and everything.
Until the other day, the same Gabriel was saying that Sampaoli looks like Flamengo. That the relationship is new, but seems old, that there was a connection and such. Sampaoli, foreseeing that he will be abandoned, tries to ignore the relationship and said after the defeat at Maracanã that Flamengo does not have his DNA (iihhh, this column will not go into the discussion about paternity testing, let's leave that for other programs).
Dorival, the beloved, preaches calm. It's not time to let your passion out yet. The teacher knows what he says. Last year, when he was married to Flamengo, he went to Morumbi and, with a similar squad, defeated 3-1 in the semi-final of the Copa do Brasil — on that occasion, the tricolor, who was with his eternal love Rogério Ceni, played better , but lost to the individual talent (always him) of his rivals.
This humble scribe wouldn't be the least bit surprised if, at the end of the year, with the support of Gabriel, Barbosa, the rubro-negro board went after Dorival to try to get back together. The same Dorival they broke up with in 2022, for no reason. On that occasion it was "it's not you, it's me", followed by "sorry, but you got into a mood with the other guy, and he speaks Portuguese". "But I also speak Portuguese", replied Dorival. "Yes, but it's not the same, and he has a cool mother-in-law," they said, before asking for the locker room key back.
Given this, São Paulo fans just hope that Dorival has a little self-love… and they can even schedule a coffee or lunch with Gabriel, no problem — but not dinner, it would be very romantic.
Love is expensive
Maracanã received 60,390 payers for an income of R$26.3 million. Average value of R$436.22. Congratulations to the Flamengo board. Goal achieved. Imagine if it was a club in need of money…
Champions in search of new loves
A new Champions League will begin this Tuesday (19). A slightly different Champions League, looking for new loves. Okay, there was no more Cris Ronaldo. But now there is also no Messi, the guy from Miami. Benzema and Neymar? Both in the Arabias, with Cris trying to dethrone Romarinho.
Will it be Mbappé's turn to consolidate himself as the main name in Europe? Or Haalland as the top scorer? For Brazilians, the fans are for Vinicius Jr., who will miss Real Madrid's debut due to injury. But there is Rodrygo, at the same Real, as well as Raphinha, at Barça, Bruno Guimarães, at Newcastle, Casemiro, at Manchester United, Gabrieis (Jesus, Magalhães and Martinelli), at Arsenal (uhu), among others.
Perhaps, finally, it will be a Champions League more focused on the collective than on the idols.

LINK PRESENT: Did you like this text? Subscribers can access five free accesses from any link per day. Just click the blue F below.