Festivals offer free Korean food tasting in SP – 09/15/2023 – Restaurants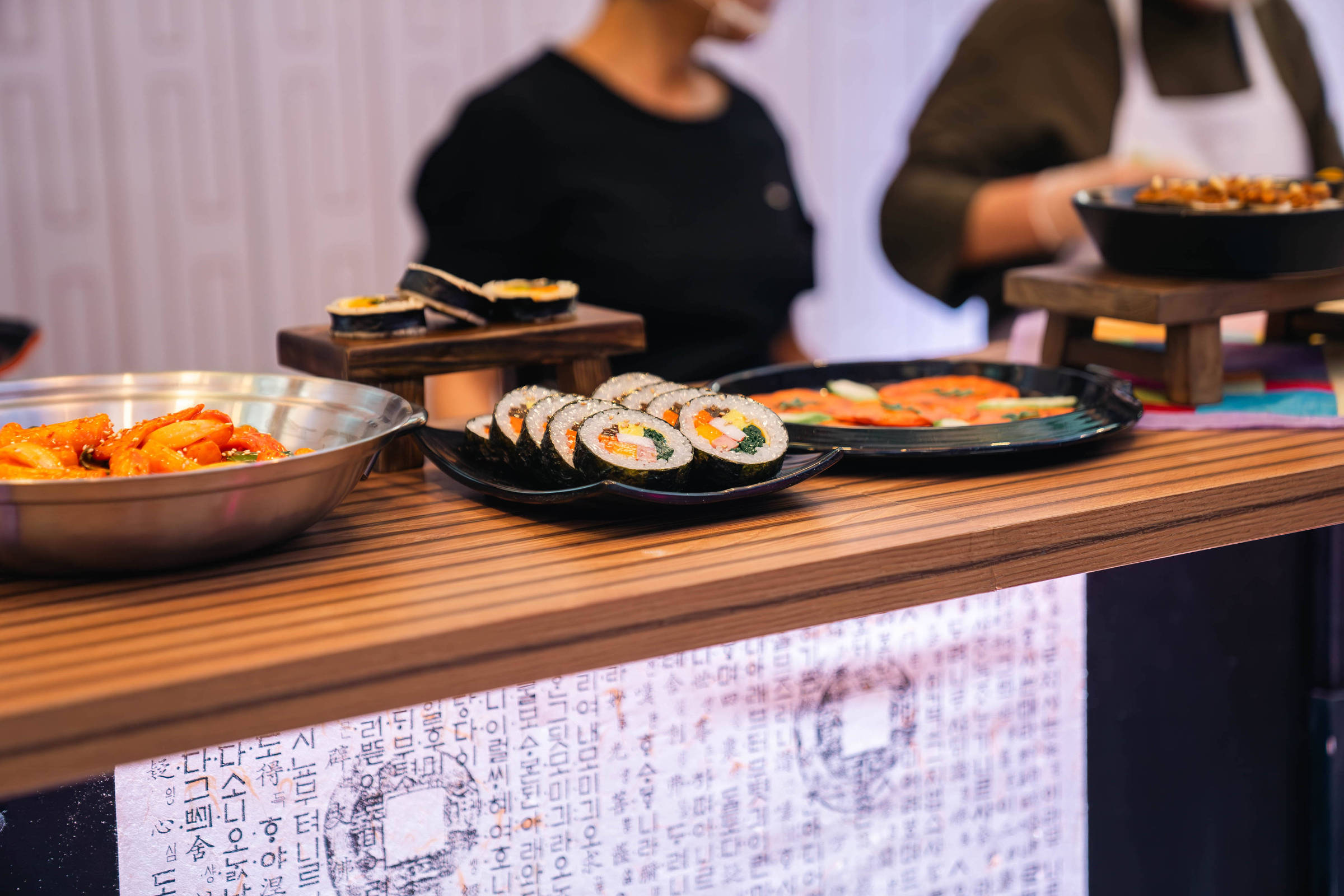 Korean gastronomy is the theme of two festivals taking place in the capital of São Paulo this month. There, you will be able to taste food and drinks from the K-pop country for free.
One of them, Hansik, is held at the Korean Cultural Center in Brazil, on Avenida Paulista. There, visitors can see an exhibition that presents typical dishes from the Asian nation, such as different types of kimchi, a spicy pickle, and makgeolli, a fermented drink made from rice.
During the week, there are tastings open to the public of items such as makgeolli and kimbap, rolled rice with seaweed and vegetables, from 2pm to 6pm. On weekends, more elaborate recipes are served, such as topokki, rice noodles with spicy sauce, and kimchi pancakes.
These sessions take place at a scheduled time (11am, 1pm or 3pm) and you need to book a ticket on the cultural center website — open on Saturdays from 12pm. Tickets usually sell out within minutes. For those who don't get one, there is a waiting list on site if there is space due to cancellation.
The program also includes a course on traditional dishes, on Fridays and Saturdays, until September 23rd. On Sundays, until the 24th, chef Eunyoung Lee teaches workshops on this cuisine, based on the use of pepper, meat and seafood. Ticket reservations are also required.
Butantã shopping mall, in the west zone of São Paulo, also immerses itself in Korean culture in the first edition of its Butantã K-Fest. The event continues until the 30th with a daily schedule of tastings, presentations and other activities.
This Saturday (16), for example, there will be a performance by DJ Rafael Lee, singer Simon In Kang and K-pop dance cover groups. Stalls sell food and drinks, such as toppoki, bibimbap (rice scramble with vegetables), japchae (sweet potato noodles) and soju, a typical distillate, as well as ready-made products and beauty items.
You can also wear a hanbok, traditional Korean clothing, see an exhibition of painting and calligraphy from the Asian country and sing karaoke. There is no need to register for tasting snacks, sweets and makgeolli.
More than 10,000 people have visited the site since its opening, according to the organizers of the event, organized in partnership with Feira do Bom Retiro, which takes place every Saturday in the downtown neighborhood.
In both festivals, there is the same institution behind the organization of these free tastings. the AT Center. The agency linked to the South Korean government focused on agribusiness was created to promote food and other products from the Asian country in Brazil.
Brazilians' interest in Korean cuisine has grown exponentially in recent years, especially after the pandemic, thanks to the popularization of K-pop in music and K-dramas, that is, soap operas produced in that country.
This is what João Son, the Korean chef responsible for the festival menu, assesses. "This interest arose ten years ago, with the song 'Gangnam Style', by Psy, and was later reinforced with groups like
BTS and Blackpink," he states.
"But the trigger for this attention to grow was Netflix with K-dramas. During the pandemic, everyone stayed at home and many Brazilians who didn't know Korean cuisine were interested in tasting the dishes", he says.