FesPIM 2023 will highlight products and technologies from the Manaus Industrial Hub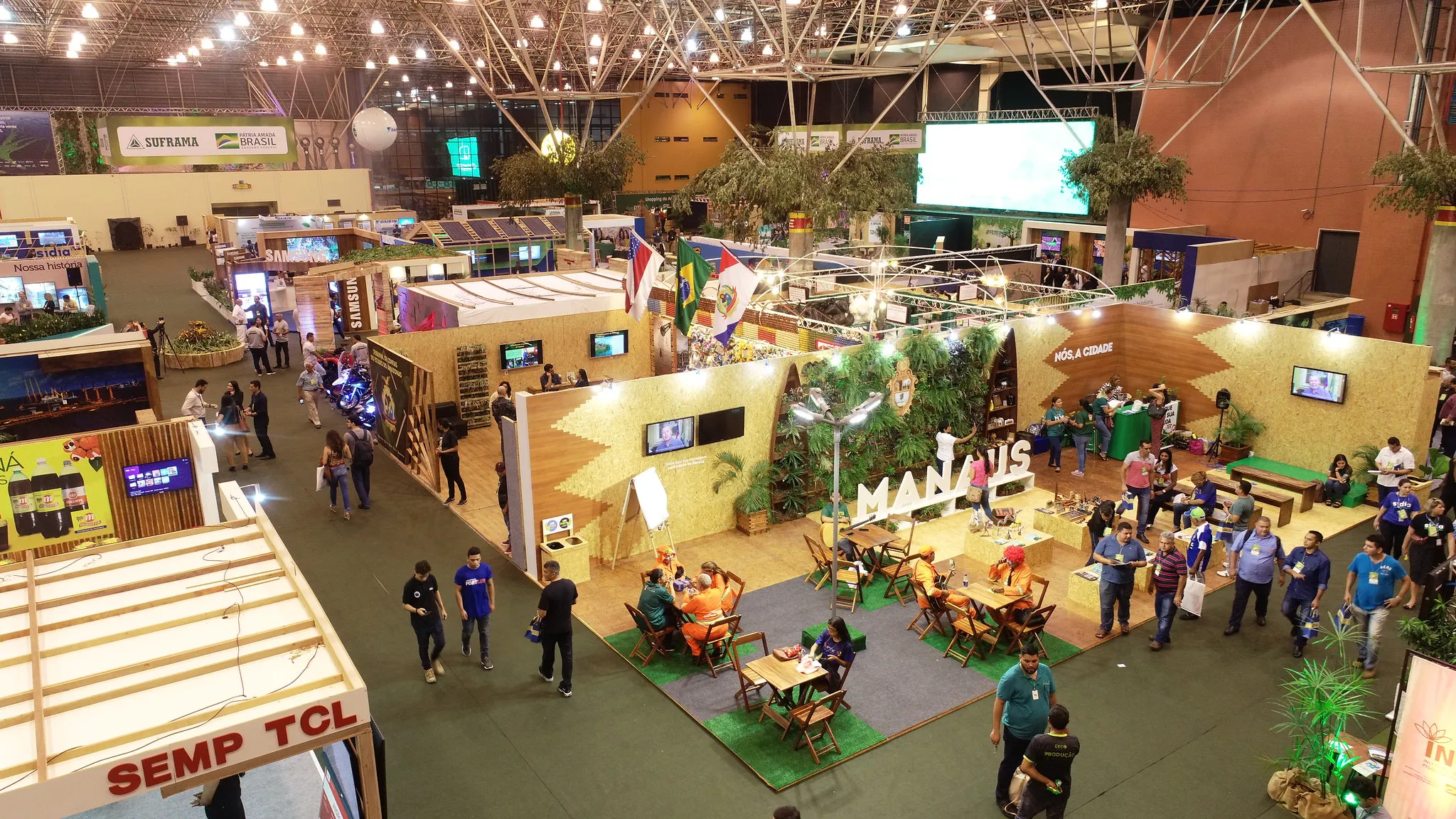 event in Brasilia
Fair will present the relationship between the Manaus Free Trade Zone and the direct relationship with the preservation of Brazil's largest biome, the Amazon forest
Brasilia DF) – In an area of ​​approximately 5 thousand square meters, the organization of the Manaus Industrial Pole Sustainability Fair (FesPIM) begins, in October, the assembly of more than 40 stands that will promote the products and technologies found at the Manaus Industrial Complex (PIM). This year, FesPIM will be held for the first time in Brasília (DF), in a mega event complex, the Ulysses Guimarães Convention Center, between the 7th and 9th of November.
Promoted by the Superintendence of the Manaus Free Zone (Suframa) and the Institute of Strategic Socio-Environmental Intelligence of the Amazon (Piatam), the fair will present the relationship between the Manaus Free Zone (ZFM), a model of regional economic development, in force for 56 years , and its direct relationship with the preservation of Brazil's largest biome, the Amazon forest.
According to the organization of the event, around 20 thousand people are expected during the three-day event in Brasília. The fair will feature an exhibition pavilion, where stands will be set up, a food court, an auditorium for 400 people, a press room, a VIP room for guests, a space for podcasts, among other areas.
In the city, there will be representatives of the main companies from the Manaus Industrial Pole who will present to the public the work developed by the PIM industries that moves the economy of the Western Amazon and Amapá and, simultaneously, the environmental practices used in the Manaus Free Trade Zone to maintain the forest intact.
There will be more than 500 professionals involved directly and indirectly in the event, which will be located close to the city's main hotels and shopping centers.
Stands
The entire event infrastructure will begin to be assembled from October 4th. The stands will use pallets, cardboard in the form of tables and chairs, plywood, as well as OSB (Oriented Strand Board), which means a panel of oriented wooden strips, from packaging.
Ulysses Guimarães
Ulysses Guimarães has capacity for 9,400 people simultaneously in a space of 54,000 square meters. It has five auditoriums and another 13 modular meeting rooms. In addition, it has a support structure with cafeterias, dressing rooms and a medical center. All of this five minutes from the federal and local government headquarters and the city's main hotels and fifteen minutes from the airport.
*With information from consultancy
Read more:
Logistics company from Amazonas receives National Reference Seal 2023
Shein joins fee waiver program for purchases worth up to US$50
Amazon companies moved R$17 billion in goods until June