Emirates launches product line with recycled materials – 11/13/2023 – Tourism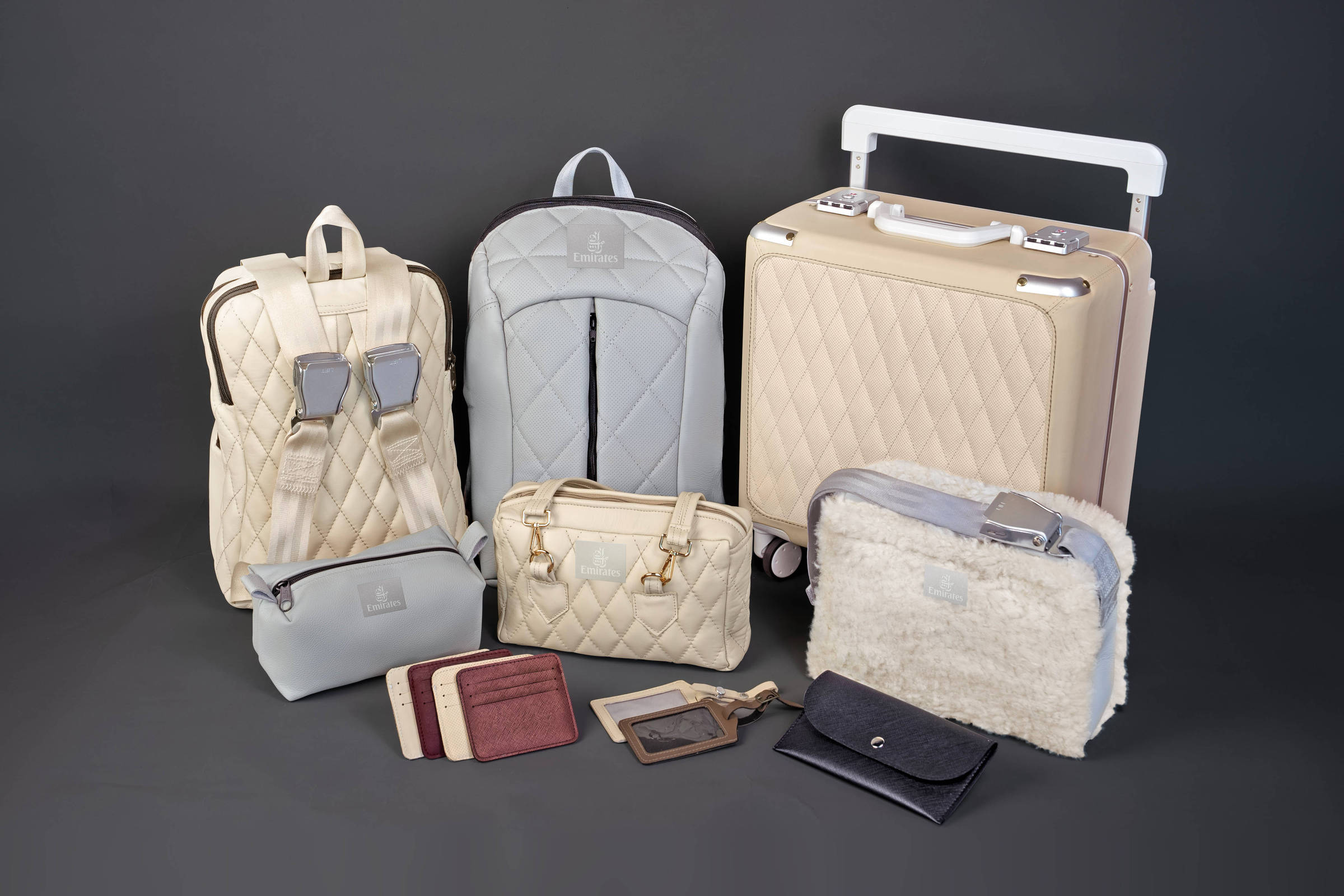 One of the most luxurious airlines in the world, Emirates has just launched a limited edition of suitcases and accessories made with materials reused during the modernization process of its old aircraft.
The product line includes suitcases, backpacks, purses, card holders, toiletry bags, belts and even shoes made from leather from the lounge sofas of Airbus A380s, aluminum from headrests, seat belts and seat coverings. captain and first class seat.
Each piece is handmade by the company's tailors — there are 14 in total, responsible for repairing and sewing tears that appear inside the company's, and four of them work exclusively on this project.
Between this Monday (13th) and Friday (17th), some items from the collection will be on display to the public at the company's stand at the Dubai Air Show, in the United Arab Emirates. Sales, made to order, should begin in 2024 at the company's official store, the Emirates Store. Interested customers will have the option of personalized laser engraving on some items. All proceeds from the collection will be donated to children in need through the Emirates Airline Foundation.
Of the 16 refurbished aircraft (also including Boeing 777s), more than 14 thousand kilos of materials have already been separated for the production of the collection. Each plane yields up to 270 kilograms of leather and 627 kilograms of seat fabric for reuse.
At a "multi-billion dollar" cost, Emirates' aircraft modernization project includes 120 planes, which will gain around 4,000 new premium economy seats, 728 renovated first class suites and more than 5,000 renovated business class seats. The entire project will take at least two years to complete.