Cultural spaces have programming for this weekend in Manaus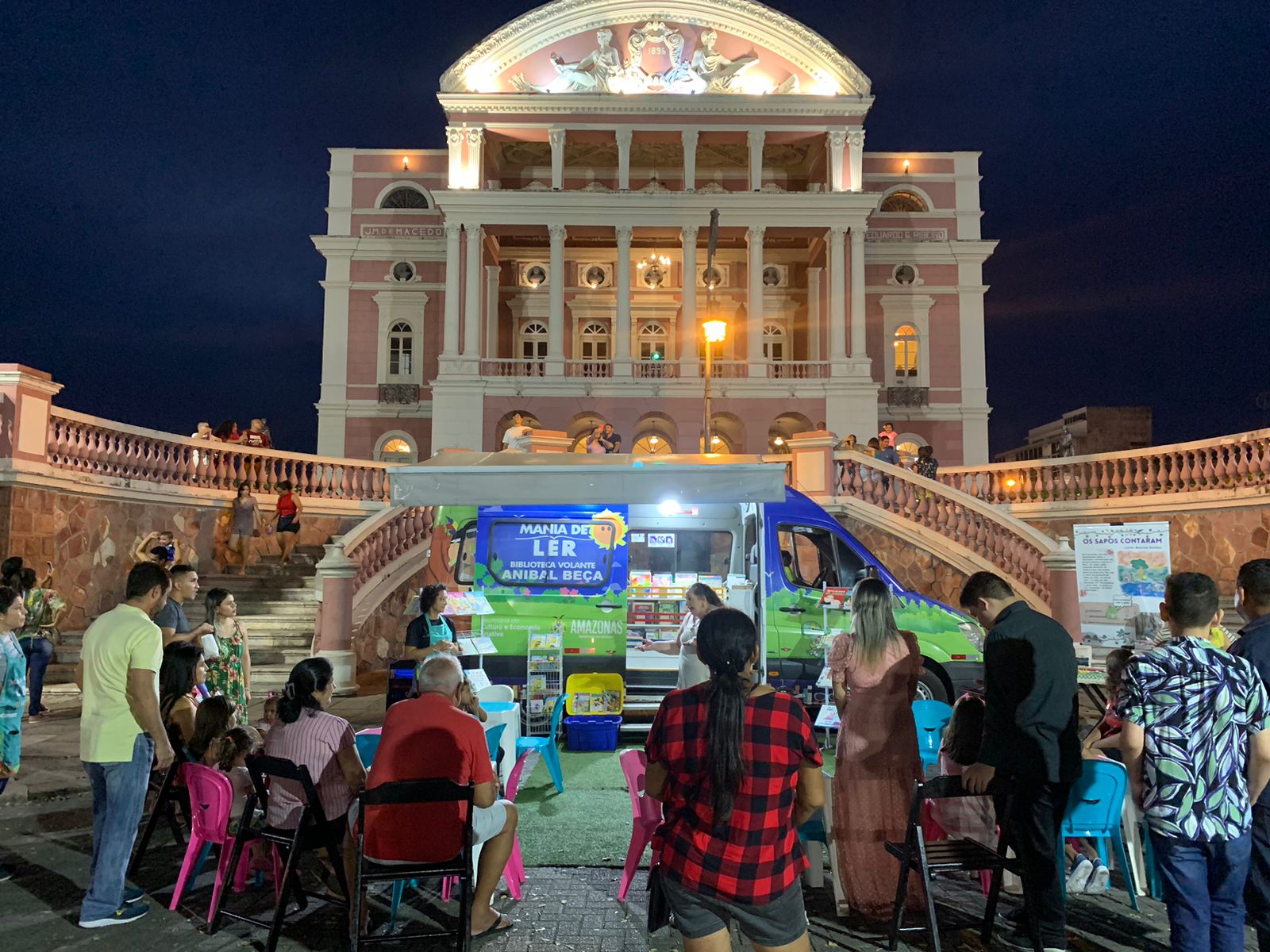 schedule
The program includes theater shows, film screenings and a creative economy fair
Manaus (AM) – This weekend, the city center is part of a cultural circuit with activities aimed at all audiences. Between exhibitions, theater shows, film screenings and reading activities, the program takes place in Manaus at Largo de São Sebastião, Teatro Amazonas, Casa das Artes and Cineteatro Guarany.
This Friday (15th), at 8pm, Teatro Amazonas hosts the closing of the VI Festival 5 Minutos em Cena. In an edition focused on the language of dance, the festival presents 11 short scenes of different types of dance, produced by artists from Amazonas. Access is free.
In its national premiere, Teatro Amazonas presents, on Saturday (16/09), at 8pm, and on Sunday (17/09), at 7pm, the play "O dia segue", with Adriana Birolli and Eduardo Pellizzari. In the show, two strangers wake up under the same bed, one day after New Year's Eve. Bewildered, Luanna (Adriana) and Renato (Eduardo) reconstruct their memories in order to try to find some meaning in the scenario they interpret. Rated for people over 14 years old, tickets are on sale on the ShopIngressos website and at the Theater box office.
At Largo de São Sebastião, children can enjoy, on Sunday (17/09), the literary activities of the Mania de Ler program, from 5pm to 7:30pm. With the participation of writer Tereza Barroso and students from Casa Mamãe Margarida, the edition features storytelling and cordel recitation.
Cineteatro Guarany will hold on Saturday (16/09), at 6:30 pm, through the Cineclube de Arte project, a session to honor the works of filmmaker Jimmy Christian. The program features 11 films with durations ranging from 3 to 22 minutes. The activity is open to the public, with an indicative rating for people over 12 years old.
In Parintins, the Culture and Creative Economy Fair, held on Saturdays, at Bumbódromo, features musical attractions from 4:30 pm to 9 pm, which take place at the Mirante of the cultural space. In this edition, the program features an acoustic show by Gierlly Bulcão, with the best of MPB, and then a musical show in the rhythm of Chorinho, with Amigos do Choro de Parintins. In addition to the attractions, the fair features creative panels, gastronomic spaces and cinema sessions, opening up space for local artists and entrepreneurs.
*With information from consultancy
Read more:
Video: Images show collision between motorcycles with child on the back
Argument! Men don't pay for the program and transvestites charge the price; watch the videos
Unicef, Microsoft and Accenture launch free professional training platform