Commerce in Manauara prepares sales for 'Black Friday' and promises discounts of up to 70%
Manaus (AM) – After months of a strong drought that lasted for months, merchants in Manaus are preparing to offer good discounts to their customers during this year's Black Friday.
The date is celebrated on the last Friday of November. In Amazonas, the majority of the population intends to go shopping and take advantage of special offers. According to the Consumer Purchase Intention Survey, by the Fecomércio Institute of Business Research of Amazonas (Fecomércio AM), smartphones and household appliances lead the list of most desired products.
The survey also shows that 93% of those interviewed intend to go shopping. Consumer priority takes into account the "best prices", with 63% of responses, followed by "quality of products" (60%), "promotions and offers" (54%), "diversity of products" (41%) , "free shipping" (17%), among others.
The expected spending for the date is R$151 to R$250, with 29% of responses, with the same result for the range between R$251 and R$400. Only 5% responded that they intend to spend up to R$80. More than R$400 was what 20% of those interviewed responded and 17% said they should pay between R$81 and R$150. Considering the positive expectations, companies intend to offer prizes and special discounts.
Home appliance promotion
By the beginning of December, all 75 TVLar stores, present in 49 municipalities in the states of Amazonas and Roraima, as well as their interaction channels, website, telesales and Crediário Digital app, will be in full Black Friday season.
"TV Lar is out of the curve in this Black Friday campaign, with a totally different line", says the Commercial Director of Importadora TVLar, Valéria Medeiros. "And we will still have a surprise at the end of the season",

anticipate.
This week Acelera Black Friday is underway. Customers can take advantage of offers that include household appliances and appliances such as refrigerators, stoves, washing machines, freezers, microwaves and household utensils; furniture for bedrooms (wardrobes, Box beds), kitchen and home; televisions, sound, telephony (with various smartphone models), sports and leisure, among other products, with special prices and payments in up to 10 installments.
The group prepared for the Black Friday season. It renewed stocks, faced the problems caused by the drought by putting in place a logistics strategy to reinforce supply in stores in the interior municipalities, immersing the sales team in training, in addition to recently launching the app for Digital Crediário , which facilitates access to credit.
"We are prepared for the season, with many offers that customers can follow on the group's channels (social networks, website and store), communication channels (newspapers, blogs and portals), as well as advertising spaces such as street furniture",

informs Valéria Medeiros.
She also highlights that the website and telesales allow access to Black Friday offers for all municipalities in Amazonas, even where TVLar does not have a physical store. To inquire, the website address is www.tvlar.com.br and the telesales number is 3621-0400. To request credit through the app, simply access the smartphone store, download it and register. Credit analysis is done instantly.
"From October to December, TVLar customers will have several windows of opportunity to anticipate purchases with advantageous discounts, at various stages of the season and using all the facilitation resources that are available",

highlights Valeria.
Expectations
Black Friday is highly anticipated by consumers and retailers. According to MFildes research, the sector expects growth of 32.2% in purchase intentions in this period, compared to last year.
In Manaus, according to the Sales Survey carried out by the Instituto Fecomércio de Pesquisa Empresarial do Amazonas (Ifpeam), listening to 185 retail companies, growth expectations are between 11% (more pessimistic) and 35% (average), and could reach to 50% (the most optimistic) in relation to the same period of the previous year.
In 2023, some supermarket chains are also included in the discounts.
Rewards for customers
Super Nova Era, proving that the challenge of the economy is a possible mission, begins its Black Friday campaign. In addition to the traditional discounts on the most anticipated Friday in the world, on November 24th, the brand promises a different dynamic to reward customers who accept to join the online economy game.
Whoever agrees to become an agent of the economy and is one of the first 100 to unveil the mission will win prizes, including tickets to the singer Mari Fernandez's show, which takes place this month.
"In addition to the discounts that the public already expects, we thought of this itinerant action, to reinforce the brand's commitment to offering savings to the consumer. Game, prizes and discounts are a combination already characteristic of Nova Era",

highlights Viviane Cavalcante, Group Marketing Manager.
To get in the mood, Nova Era is holding Esquenta Black Friday. On the website and physical stores, customers will be able to enjoy products from all segments, including the electronics line, with discounts of up to 50%.
Anyone who purchases on the website will be able to access first-hand offers, as well as free shipping.
"It's the ideal opportunity to purchase that desired item, at a good price. Through the website, customers also have the advantage of receiving their purchases at home,"

highlights the e-commerce manager of Grupo Nova Era, Miguel Aguiar.
On the website and in the chain's 11 units spread across all areas of Manaus, the public will take advantage of offers in the most varied segments, from food items to electronics.
Benefits
In addition to Black Friday offers, Nova Era customers also enjoy other advantages. Among them, receiving back part of the money spent on purchasing selected items, through cashback. In Zeuss, a system adopted by the brand for customers to receive part of their money back, they must provide their cell phone number at the supermarket cashier when paying for purchases. The money back for the purchase is automatically credited to the app. The app is available for Android and iOS.
Another benefit that customers can take advantage of is Teu Card, the network's own card that has exclusive advantages, such as installments in up to three interest-free installments and a payment period of up to 40 days. To request the card, simply access the website www.supernovaera.com.br. TeuCard also has a special Black Friday action. Until November 30th, customers who have open debts can negotiate and receive discounts of up to 90%.
Discounts
Pátio Gourmet has everything ready for the traditional Black Friday campaign, which takes place on Friday (24) and, online, will be extended until Sunday (26). Attractive discounts of up to 50% on products from various segments, such as wines, meats and Christmas items, promise to attract consumers, both when shopping on the website and in physical stores.
Throughout this week, Pátio Gourmet is holding a warm-up for Black Friday, with several offers.
"The idea is to anticipate some discounts, so that customers can make purchases in advance. And, from the 24th, we will have new offers, for everyone to take advantage of",

highlights the Marketing coordinator, Fabiana Cavalcante.
There will be great action in physical stores and e-commerce, with very attractive discounts in all segments. On the website, for example, there will be Wine Black, with wines from selected labels with up to 50% off. To follow along, just access www.patiogourmet.com.br.
In addition to Black Friday offers, Pátio Gourmet customers also enjoy other advantages. Among them, receiving back part of the money spent on purchasing selected items, through cashback. In Zeuss, a system adopted by the brand, to receive part of the money back, you must provide your cell phone number at the supermarket cashier when paying for purchases. The money back for the purchase is automatically credited to the app. The app is available for Android and iOS.
Shopping malls will also participate in the discounts.
Shopping malls with promotions
Millennium Shopping is preparing for another edition of one of the main dates in the retail sector, Black Friday 2023. Between the 24th and 26th, products and services from different categories will be available with up to 70% discount in shopping malls managed by the AD group Shopping within the national territory.
"For the retail sector, Black Friday is a unique opportunity to boost the market and, in addition to increasing the flow of customers and sales in our businesses, it also strengthens relationships with our commercial partners – also generating opportunities for consumers. We have good expectations: a recent survey carried out by Google shows that 67% of Brazilians intend to shop on Black Friday in 2023 and seven out of every 10 consumers intend to spend more than they spent last year. We estimate a 10% increase in consumer traffic and we are counting on the strength of the image of actor and comedian Marco Luque in the corporate campaign for all shopping malls",

points out Christian Magalhães, head of Marketing at Grupo AD.
The communication campaign, developed by the Mega Marketing de Experiencia agency, counts, for another year, with the partnership of artist Marco Luque. The script, focused on humor, highlights attractive prices and the great opportunity for consumers to purchase products from different categories.
Millennium Shopping's marketing coordinator, Elizandra Xavier, highlights that store owners are eager for the campaign. "The majority of them joined the promotion and we hope that consumers will take advantage of the date to get Christmas gifts in advance and, of course, also pamper themselves a little"he highlighted.
Customers will find exclusive offers in most stores, in various sectors, such as electronics, clothing, accessories and food, with up to 70% off. More than 50 brands that are part of the Millennium mix are expected to participate in Black Friday 2023.
Campaign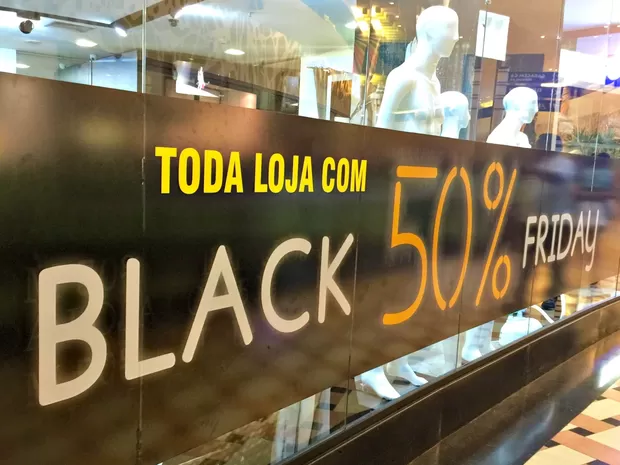 Amazonas Shopping starts this Monday (20) the Black Friday campaign, "Week Tudo". Discounts starting at 10% in all segments, such as clothing, perfumery and electronics, promise to attract the attention of consumers, who are waiting for this period to buy the desired products.
According to Amazonas Shopping Marketing Manager, Ivanna Passos, retailers are organizing themselves to offer attractive discounts and a variety of products. "Everyone is optimistic that the period will be very good"he said.
So that everyone can shop with peace of mind, Amazonas Shopping has extended the campaign until Sunday (26). Furthermore, on Friday (24), the official day of Black Friday, the mall will have opening hours extended by one hour, opening at 10am and closing at 11pm.
On Friday and Saturday, from 4pm to 8pm, the public will be able to have fun at the discount booth. For 15 seconds, each customer must try to hold a coupon thrown in the air to find out if they have won a discount. In various parts of the mall there will be windows with products from stores participating in Black Friday. This way, people can be inspired by outfit compositions, for example.
Manaus Center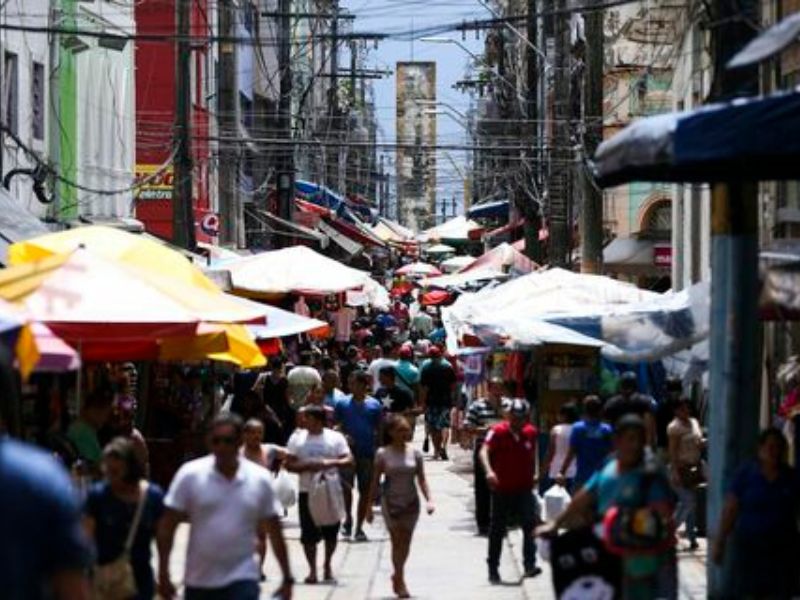 The Em Tempo reporting team was on the streets of the city center of Manaus, on alternate days of the week, and identified few discounts and actions for Black Friday 2023. Consumers who are looking forward to getting good discounts should pay attention to the real opportunities and research shopping spots in advance.
Read more:
Black Friday: Manaus company offers discounts of up to 25% on hair transplants
Research shows that half of Amazonians believe in Black Friday discounts
Black November: Retailer offers discounts and special payment conditions on Amazon