Israel-Hamas War: Jewish celebrities charge TikTok – 11/18/2023 – Tech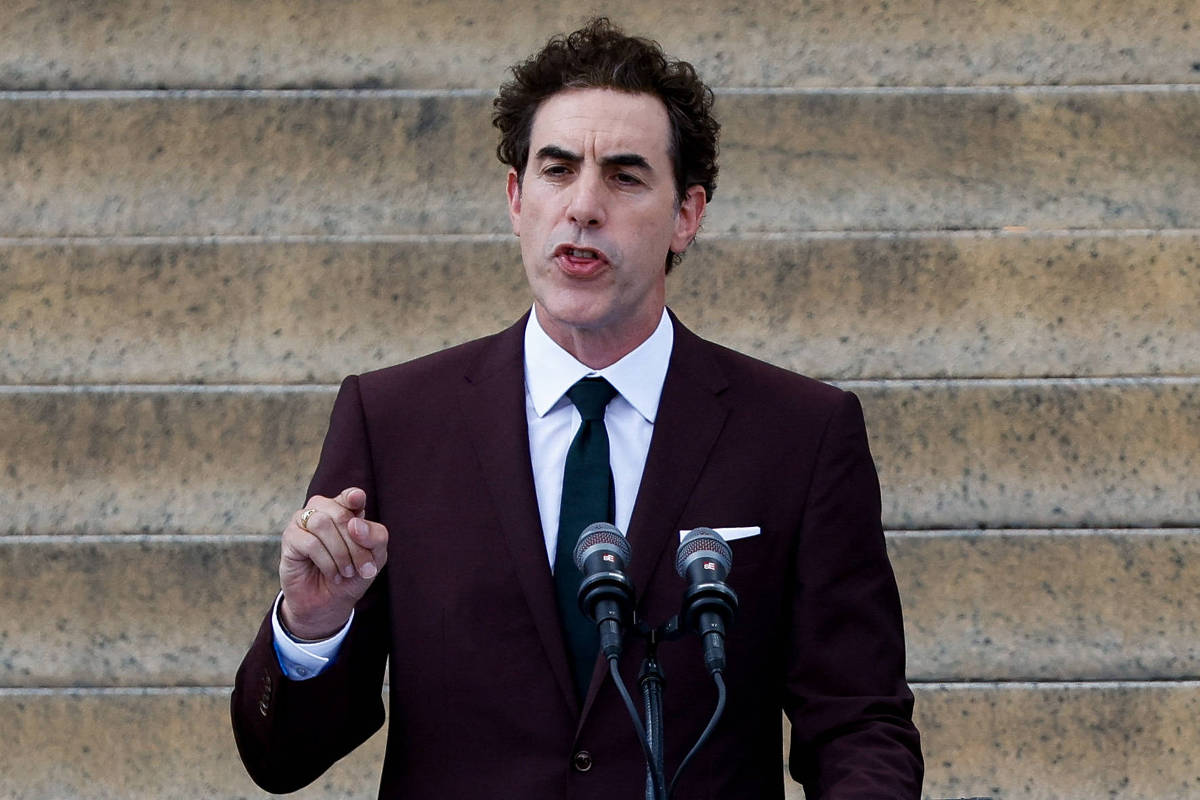 Several Jewish celebrities and TikTok content creators confronted the social network's executives and other employees in a private meeting on Wednesday night (15), demanding more action to combat the rise in anti-Semitism and threats on the tool.
The meeting, held over a video call for about 90 minutes and attended by more than 30 people, included actors Sacha Baron Cohen, Debra Messing and Amy Schumer. TikTok's head of operations, Adam Presser, and global head of user operations, Seth Melnick, proposed the meeting to listen to creators and find out what they can improve on the app in relation to the conflict between Israel and Hamas, according to a recording from TikTok. meeting obtained by The New York Times.
Celebrities and creators described, sometimes with fiery rhetoric, how TikTok's tools failed to stop a flood of comments like "Hitler was right" or "I hope you end up like Anne Frank" on videos posted by them and other Jewish users.
"What's happening on TikTok is it's creating the biggest anti-Semitic movement since the Nazis," Cohen, who apparently does not have an official TikTok account, said at the start of the video conference. He criticized violent images and misinformation on the platform, telling Presser that he "should be ashamed" and that TikTok might have some recourse to correct anti-Semitism on its platform.
The two TikTok executives, who are also Jewish and live in the United States, struck a conciliatory tone for most of the meeting. "Obviously a lot of what Sacha says is true," Presser said, referring to the actor and director's comments that social media companies needed to take more action. Presser said there was no "magic button" to address all of the concerns mentioned at the meeting.
TikTok is urgently trying to combat growing allegations that it is promoting pro-Palestinian and anti-Israel content through its feeds. Several United States parliamentarians are once again talking about banning the application, which is owned by the Chinese company ByteDance, arguing that Beijing may be influencing the content promoted by the platform's algorithms.
Anti-Semitic and Islamophobic hate speech has increased on many online services since the start of the war between Israel and Hamas. Anti-Semitic content has increased by more than 919% on X (formerly Twitter) and 28% on Facebook in the month since October 7, according to the Anti-Defamation League, a Jewish lawyers group. TikTok has gained particular attention because of its ties to China, and its powerful algorithm targets content to 150 million users in the United States.
"If you think back to October 7th, the reason Hamas was able to behead young men and rape women was because they were fed images since they were little children that made them hate," Cohen said at the meeting. He accused TikTok of feeding similarly incendiary content to young people.
"We recognize that this is an incredibly difficult and fearful time for millions of people around the world and in our TikTok community," the company said in a statement. "Our leadership has been meeting with creators, civil society, human rights experts, and stakeholders to hear their experiences and weigh in on how TikTok can continue to be a place for society for discovery and authentic sharing."
TikTok organized Wednesday's meeting with creators in response to an open letter they sent last week criticizing the company.
A TikTok user, who could not be identified in the recording, was incredulous at a "Letter to America" ​​written by Osama bin Laden two decades ago, which went viral on TikTok this week, finding support among young Americans. In the letter, bin Laden justified the murder of Americans and expressed hatred for Jews and anger toward Palestine.
The person said the letter became the "talk of the app" and added, "Regarding the trending topics right now, as we speak, this trend needs to stop. This app needs to ban this letter."
TikTok said it was removing the content and investigating how it arrived on the platform.
Nurse Miriam Ezagui, a content creator for TikTok with 1.9 million followers, said some popular editing tools on the app were being used by some users to distort her words in a video and send waves of hate her way.
Presser said the use of the tools to perpetuate hate was another "important red flag" for the company to investigate. "We can do better", he analyzed.
Debra Messing, who has more than 37,000 followers on TikTok, pressed executives about TikTok's moderation of the pro-Palestinian slogan "from the river to the sea," which some Americans consider a gimmick to eradicate Israel. He has been considered anti-Semitic by the Anti-Defamation League and has appeared in messages and comments to many Jewish TikTok users, regardless of what they are posting.
TikTok's head of operations stated that the phrase is being analyzed by 40,000 TikTok moderators. "Where it is clear exactly that they mean 'kill the Jews, eradicate the state of Israel,' that content will be removed," Presser told the group. "Our approach since October 7th has been that in cases where people use phrase where it is unclear or someone is just using it casually, that has been considered acceptable speech."
The notion that the term is used "casually" bothered several meeting attendees. Messing asked the company to reconsider its position. "It's much more responsible to ban it at this point than to say, 'Oh, well, some people use it differently than what it was created to mean.' I understand that you are in a very, very difficult and complicated place, but you They are also the main platform for spreading hatred of Jews."
In a statement, TikTok reaffirmed that it does not allow the maintenance of content that "contains threats and spreads hate"
Another question raised by celebrities and content creators was the prevention of direct contact with TikTok users to combat threats. One creator said that when she reported being threatened, TikTok took three to five days to respond.
Executives reported that while TikTok used to have managers for each content creator, this became more difficult as the company grew. Now, the company is reorganizing its management teams to improve service.
"To hear that this place, this platform, this community that has brought so much joy and help to each of you as individuals is becoming a place where you're not sure you want to spend time is devastating," Presser said.