Ciclo Sesc and Festival de Calouros Kids are open for registration in Manaus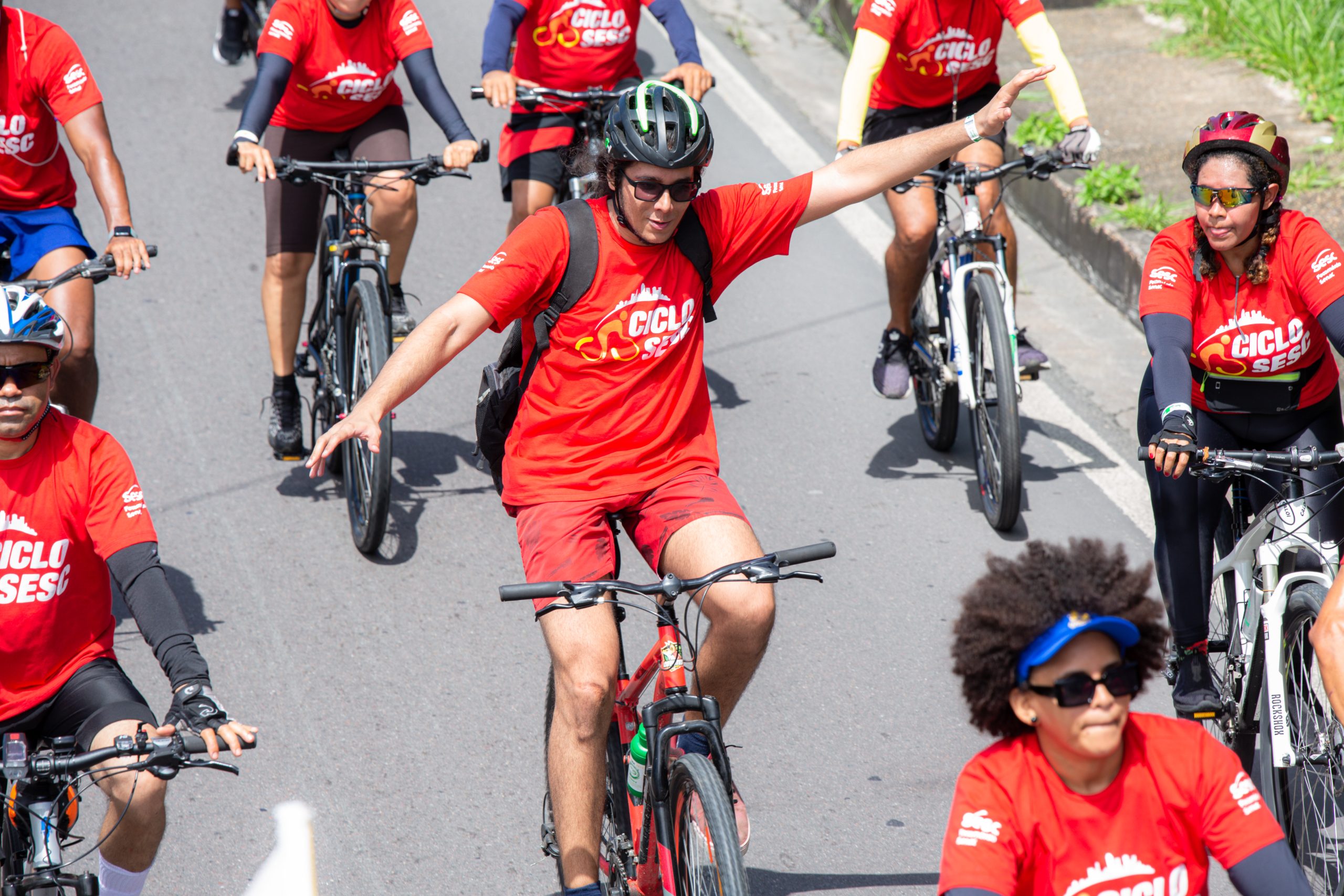 Activities
Cycling tour takes place on November 26th, starting at 7am, on the open lane of Ponta Negra
Manaus (AM) – The cycling tour, entitled "Ciclo Sesc", takes place on November 26th, starting at 7am, on the open road in Ponta Negra. The event is open to the public, who can guarantee the official shirt by registering on the website www.sesc-am.com.br, and donating 2 kg of non-perishable food on the day.
The route starts in Ponta Negra, towards the Center, continues to the International Ministry of Restoration and returns to the concentration site, totaling 10 km.
Held in several states, the Sesc Cycle in Amazonas has already had the participation of more than 12 thousand people and is heading towards its 13th edition. In addition to the cycling tour, Sesc will offer other recreational activities and raffle prizes.
Freshman Kids Festival
With the aim of discovering new talents in the Amazonian music scene, the 2nd edition of the Sesc Freshman Kids Festival begins next Monday (20). Free registration for children and teenagers aged 7 to 14 remains open until Friday (17). The form and official regulations are available on the Sesc website.
Duos, groups and bands, including backing vocals or similar, candidates who have already worked in the artistic world professionally, or who have already had their name linked to musical shows and other festivals, and also those who already have recorded works, will not be able to register. on streaming platforms, whether or not it is original music, using social media as an artistic and promotional portfolio and/or similar.
The festival has several phases, starting with the audition, 1st round and grand final, held on December 7th, which will reveal the 3 big winners. The prize will be in cash, first place will win R$1,500, second place R$1,000 and third place R$800.
*With information from consultancy
Read more:
Director of Casarão de Ideias participates in the African Dance Biennial, in Mozambique
Freshman Kids Festival has free registration open in Manaus