Beach Park announces Arvorar, the 'Cearense Bird Park' – 11/14/2023 – Tourism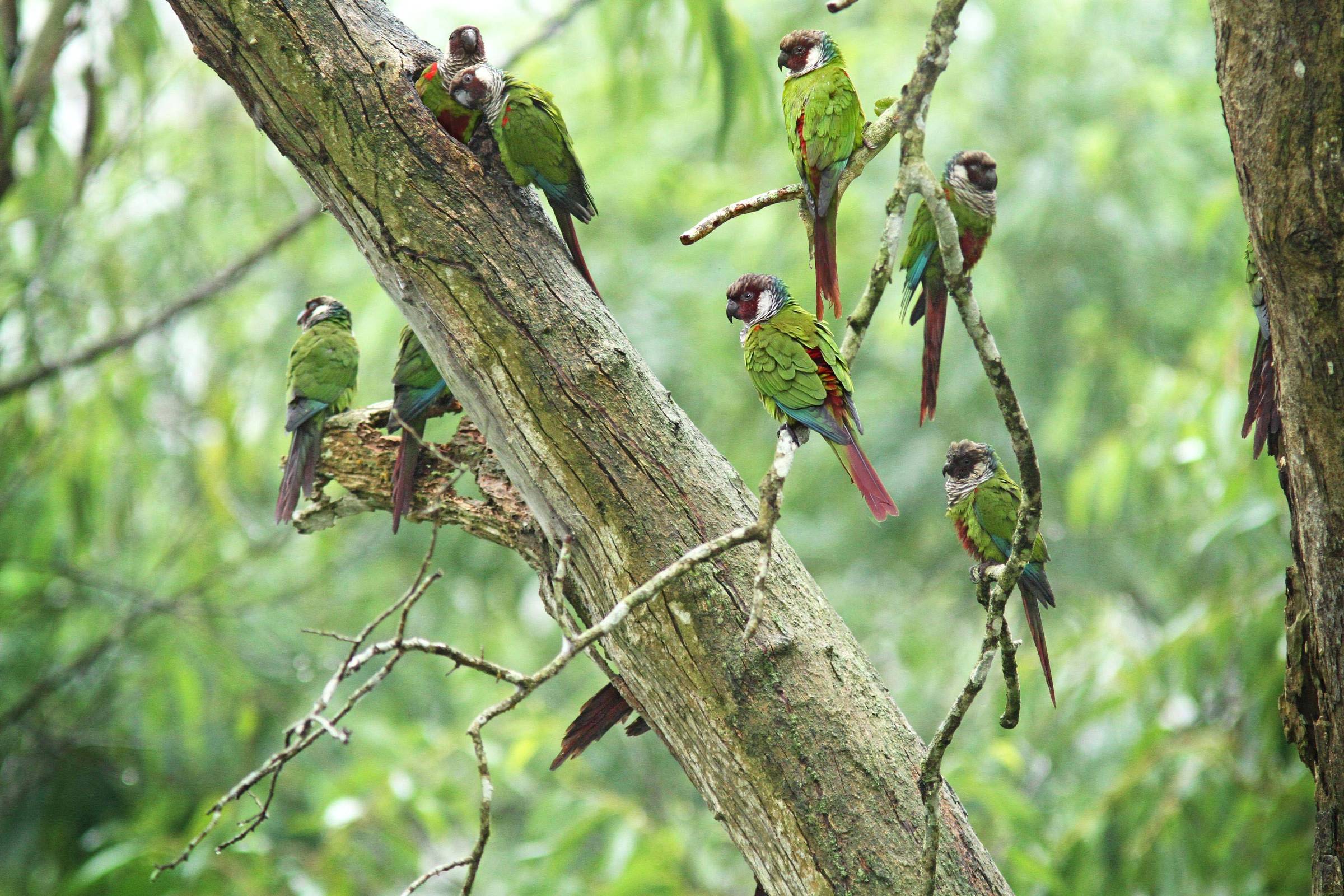 The Beach Park group announced on Wednesday (8) the opening of a new park in the first half of 2024. But don't expect 40-meter-high water slides, wave pools and extreme attractions.
Called Arvorar, it offers a mix of entertainment and environmental education: its main attractions are three aviaries with an area of ​​3,000 square meters, where the public will observe around 250 animals on a route monitored by educators. The route will bring together birds of the Brazilian fauna, as well as some reptiles and small mammals.
The initiative is intended to help repopulate bird species native to Ceará that are currently threatened with extinction and also to shelter local birds rescued by anti-trafficking operations.
In the new space, visitors will be able to have fun learning more about regional biodiversity, walking trail circuits close to the treetops, going down slides and stretching out in tensioned rope hammocks.
Murilo Pascoal, CEO of Beach Park, said that the idea came about after a conversation about the situation of animal trafficking and birds on the verge of extinction in Ceará. According to him, it is common for species to face a second challenge after being rescued: finding a place to be housed.
"I had this in my head and immediately remembered the park I visited in Foz do Iguaçu, a beautiful park and a very big reference, both in the entertainment and conservation sectors", said Pascoal.
The project Pascoal refers to is Parque das Aves, which brings together nurseries with peacocks, macaws, toucans and other rescued species.
Inspired by this model, Pascoal said he took the idea to the team during the pandemic. It took three years of development until the announcement of Arvorar, which also intends to restore the color of the Caatinga forests, the only biome exclusively Brazilian and predominant in the state.
To this end, the park created the Refauna Arvorar project in partnership with two NGOs, which will help in the recovery of traditional species of the biome, such as the black-faced parakeets, parrots and the jandaia, a symbol bird of Ceará that is now almost extinct.
Arvorar is located in Aquiraz, a municipality 25 minutes from Fortaleza that also hosts the Beach Park water complex, in addition to the group's four resorts.
With an investment of R$25 million, the attraction will have capacity for 1,200 people. The works will end next month, when the first animals should also arrive. The idea is to open the doors in the first half of 2024.
The reporter traveled at the invitation of Beach Park