Botafogo loses and Palmeiras reduces lead to leader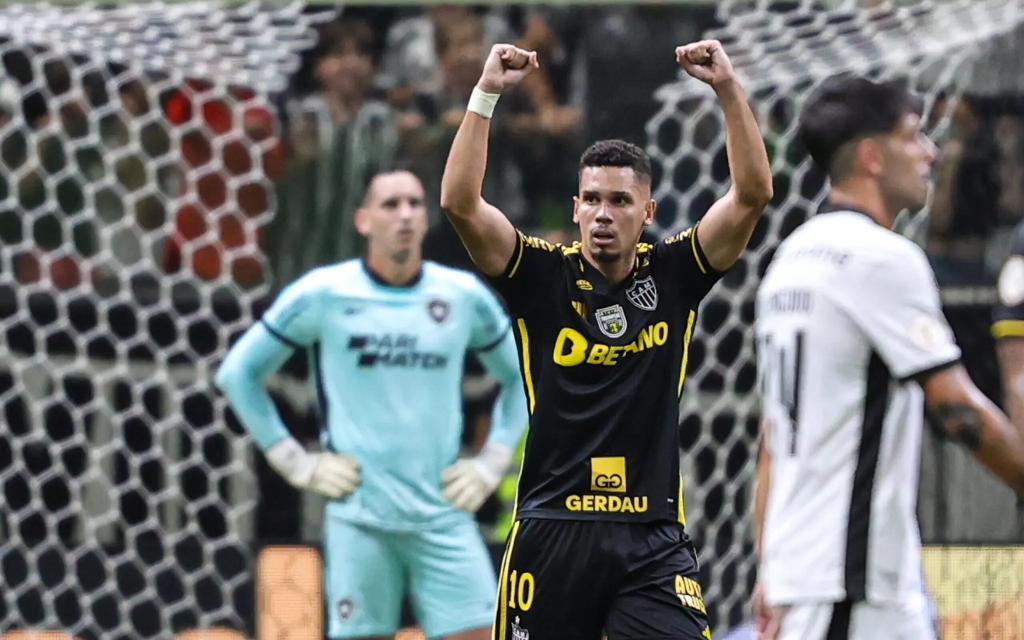 series A
A few more stumbles from Alvinegro Carioca could cost them the lead in the national competition
A few more stumbles from Alvinegro Carioca could cost them the lead in the national competition
Botafogo lost again in Brasileirão 2023. This time, to Atlético (MG), in Minas Gerais. The goal that determined the defeat of the championship leader was by Paulinho, in the 36th minute of the second half.
The attacker invaded the area and hit goalkeeper Gatito Fernández. The ball still hit the post before going in.
With the victory, Atlético (MG) reached 34 points and took ninth place in the Brasileirão. Botafogo saw the difference fall to Palmeiras, who have 44 points. Fogão continues with 51.
In the next round, Botafogo faces Corinthians, in São Paulo. Palmeiras faces Grêmio, in Porto Alegre.
*With information from Metrópoles
Read more:
Palmeiras eliminates Atlético-MG and passes the stage in the Libertadores
Follow the leader! Diego Costa scores two, and Botafogo beats Bahia
Ferroviário is champion of Series D of the Brazilian Championship 2023
Join our community on Whatsapp!