Botafogo could end the Rooster's party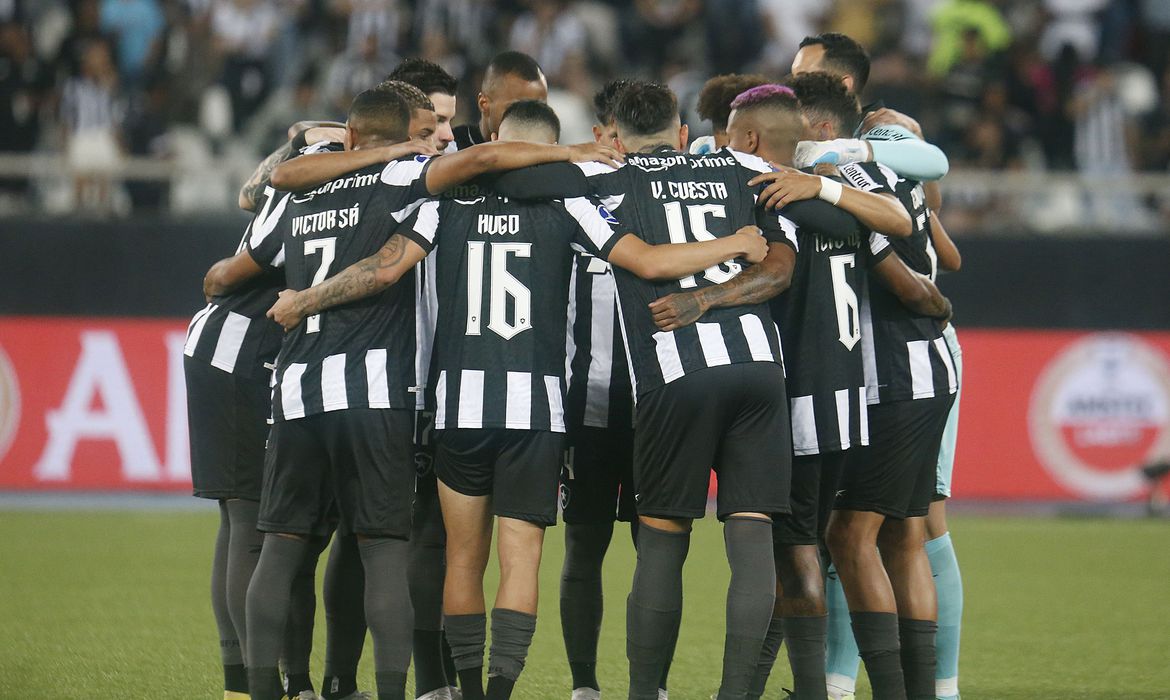 black and white duel
Estrela Solitária could repeat the feat and disrupt the Galo Mineiro celebration
The confrontation of Botafogo with Atlético-MG, scheduled for this Saturday (16), at 8pm (Manaus time), brings an ingredient that piques curiosity. Once again, Botafoguenses will face Atleticanos in Minas Gerais territory on a day in which the opponent will wear a uniform with commemorative detail.
Rooster will use a "patch" that praises the 1937 Brazilian title, recently approved by the CBF. There was a similar situation in 2008: Atleticanos debuted a commemorative uniform, but left the field defeated by Botafoguenses.
15 years ago, Atlético celebrated the centenary of its foundation. A gold and white uniform was used by the team led by Marcelo Oliveira.
However, it was Botafogo that had a golden night at the Mineirão. Lúcio Flávio scored two goals and Jorge Henrique doubled the score. Lenílson reduced the score for Atleticanos, but soon Carlos Alberto put the Black and Whites ahead again. Lenílson scored another goal, but an own goal from Leandro Donizete ended the 5-2 victory in the Copa Sudamericana.
Midfielder in that match, Túlio "Guerreiro" remembered the clashes with Atlético-MG during this period.
"We had a base that had been coming since 2007 and whoever arrived fit in well. We had a team that didn't have many stars, but we got along well. That year Zé Carlos arrived, for example. And I remember that we had a sequence of games with Botafogo in which we constantly left the field victorious. In the Copa do Brasil, Sudamericana, Brasileirão" he said, to Throw!.
Alvinegro also had goalkeeper Castillo and names like Thiaguinho, Diguinho and Gil. On Galo's side, Mariano, Márcio Araújo and Jael played in that match.
On the eve of the clash with Atlético-MG, Túlio has particular confidence in the midfielder formed by Glorioso.
"Marlon Freitas is a guy I have followed for many years, since he played for Atlético-GO. A very skilled player, he tends to grow even more at Botafogo. Furthermore, Tchê Tchê is a successful athlete, Eduardo has a lot of talent. Botafogo is on a very good path. He has everything to be Brazilian champion," he said.
Botafogo has 51 points and leads the competition. Atlético-MG has 31 points.
*With information from Lance
Read more:
Follow the leader! Diego Costa scores two, and Botafogo beats Bahia
Botafogo wins the first round of the Brasileirão with a rout over Coritiba
Botafogo dominates Vasco and remains isolated in the lead