"BBB24" already has a premiere date, new lineup between the groups and other news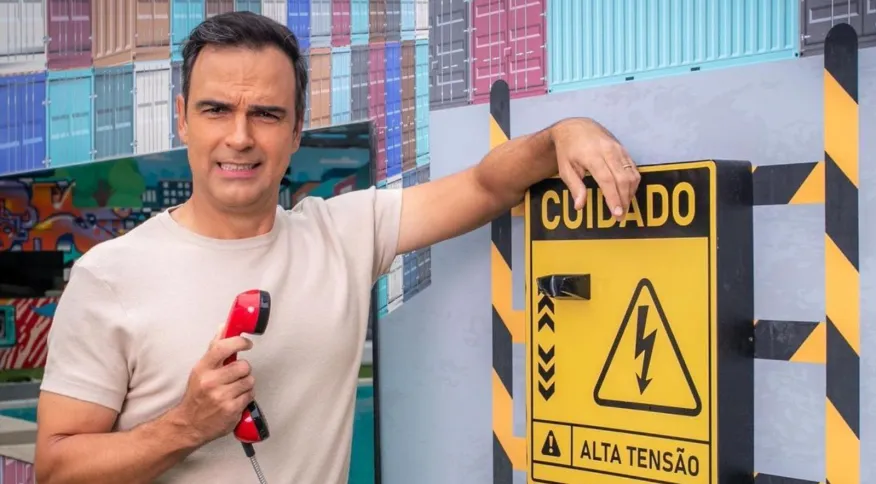 reality show
Tadeu Schmidt remains in charge of the reality show
Presented by Tadeu Schmidt, the next edition of "Big Brother Brasil" already has a confirmed premiere date: January 8, 2024.
For the new season of the competition, in addition to the mixed voting system, already announced previously, the reality show's management confirmed a new composition of groups and unprecedented dynamics.
Check out the official news released by TV Globo last Friday (15) below.
New groups, fun and an invader
An unprecedented composition between the house participants will mark the competition next year. In addition to the traditional "Camarote" and "Pipoca" groups, the public can expect a surprise to make up the team.
New mood boards are also planned for the edition. Among them, an "Invader" to snoop around the rooms and possible messes left by the competitors. In the other, the public will be the main protagonist.
Treats and special tasks
The traditional weekly cinema will no longer be a privilege for the leader to expand the entertainment of those confined, giving the possibility for more participants to watch the special content shown at home.
However, the almighty of the week will gain a new task: on Fridays he will be responsible for commanding, live, an unprecedented dynamic that promises to move the house and bring even more excitement to the dispute.
Goodbye, Game of Discord
Next year, the classic "Game of Discord" will give way to a new dynamic, entitled "Sincerão". So far, the broadcaster has not detailed what the situation will be like.
Even bigger prize
In 2024, the final value of the edition could reach an even greater amount than last year, when the champion, Amanda Meirelles, received a record prize of almost R$3 million.
To do this, the winner will need to go through a fast-paced game and a vote divided into two stages. In the first phase of the program, the public votes for who they want to remain in the house and the one who receives the fewest votes will be eliminated.
In the second, the vote will be to eliminate one participant, and the one eliminated will be the person with the most votes that time.
*With information from CNN Brasil
read more
MC Daniel is seen with ex-BBB in a restaurant
VIDEO: BBB3 winner, Dhomini attacks bar owner in Goiânia
Lexa announces reconciliation with MC Guime, expelled from BBB23 for sexual harassment