Barroso waits for 'page turned' after 8/1 trials – 09/15/2023 – Power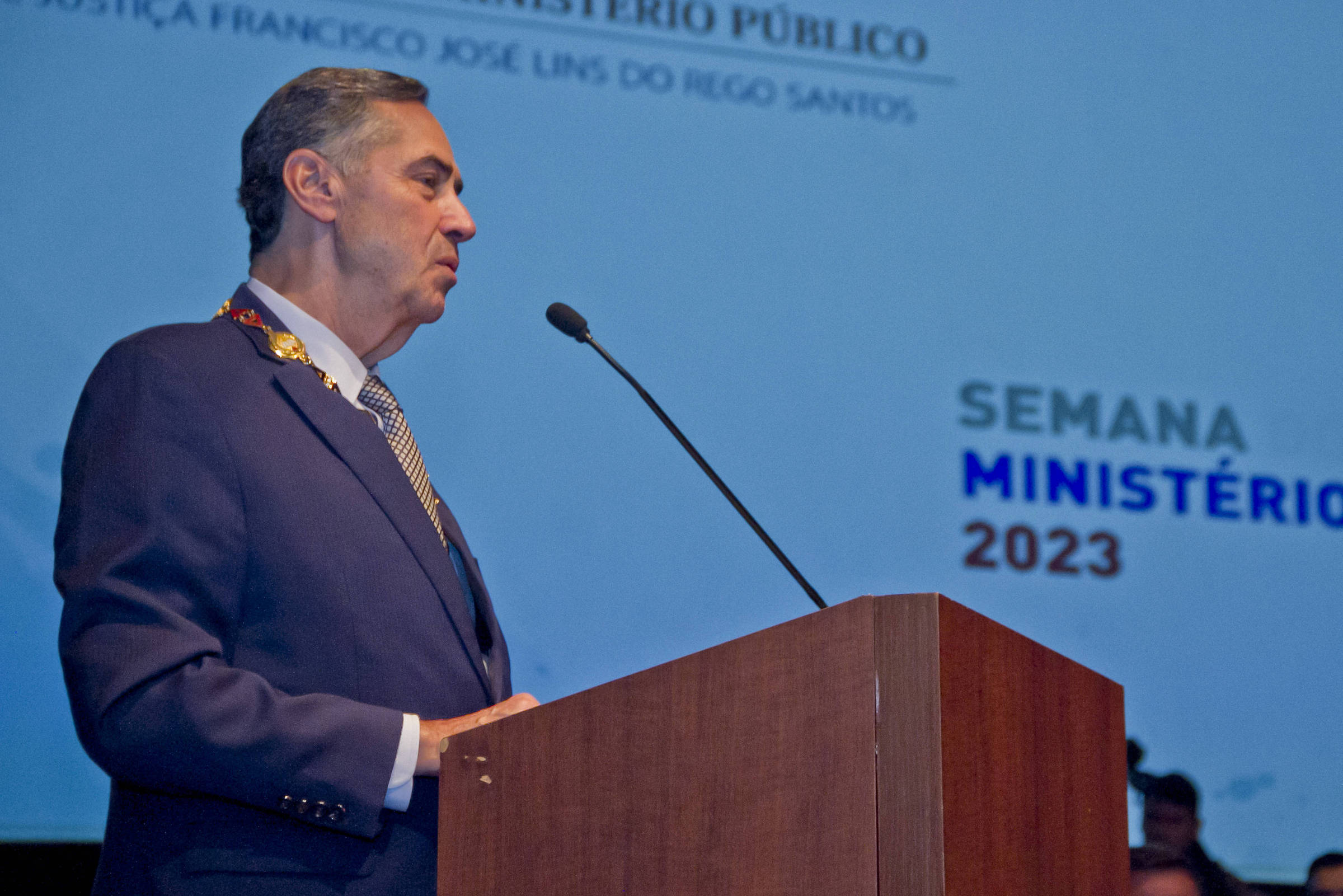 The minister of the STF (Supreme Federal Court) Luís Roberto Barroso stated this Friday (15) in Belo Horizonte that he hopes that the trials relating to January 8th in court will be "a turning page" in the country's history.
Barroso, who assumes the presidency of the STF on the 28th, was honored in the capital of Minas Gerais by the Public Ministry of Minas Gerais.
"I really hope that this set of trials, more than two hundred cases, can be a turning point in Brazilian history," he told journalists after the tribute.
The minister stated that he would not speak about specific cases relating to the January 8 attacks on the STF.
"So I hope that, after this trial, this past of intolerance, of aggressiveness can be left behind. And that we will recover a sense of integrity, civility, in which people who think differently can sit at the table and discuss your ideas without aggression, without disqualification, without intolerance. I think we need this in Brazil", he added.
This Thursday (14) the court sentenced the first three defendants who participated in the attacks to sentences of up to 17 years in prison, in trials that began on Wednesday (13).
In a speech along the same lines, Barroso, who received the Great Necklace of the Medal of Merit from the state Public Prosecutor's Office, the institution's main honor, gave a speech about the need to pacify the country.
"The whole world experienced a moment of a certain loss of credibility in democracy. And Brazil did not escape this historical process. This extremist wave, sometimes on the left, sometimes on the right, that happened in the world, it emerges, it flows, through attic of democracy", he analyzed.
Both to journalists and in his speech, Barroso did not mention the government or the name of former president Jair Bolsonaro (PL).
"I think the watchword in Brazil today should be pacification. We have to tear down walls and rebuild many bridges that were destroyed by intolerance and radicalism," he said.
For the minister, "different views of the world will always exist and it is good that this is the case."
"This is a very important mission for our generation at the current time. To return to living with integrity so that we can create common spaces in life even among those who think differently. Today is International Democracy Day, which always deserves to be celebrated" he recalled.
Barroso said it was necessary to put an end to the "us and them" speeches.
"No one owns the truth, no one owns the good, no one owns the virtue. We need to put an end to the discourse of us and them. In a democracy, it's all of us and the boat is one. If it sinks, it sinks for everyone" , he stated.