Athletes from Amazonas participate in the state stage of the Social Football project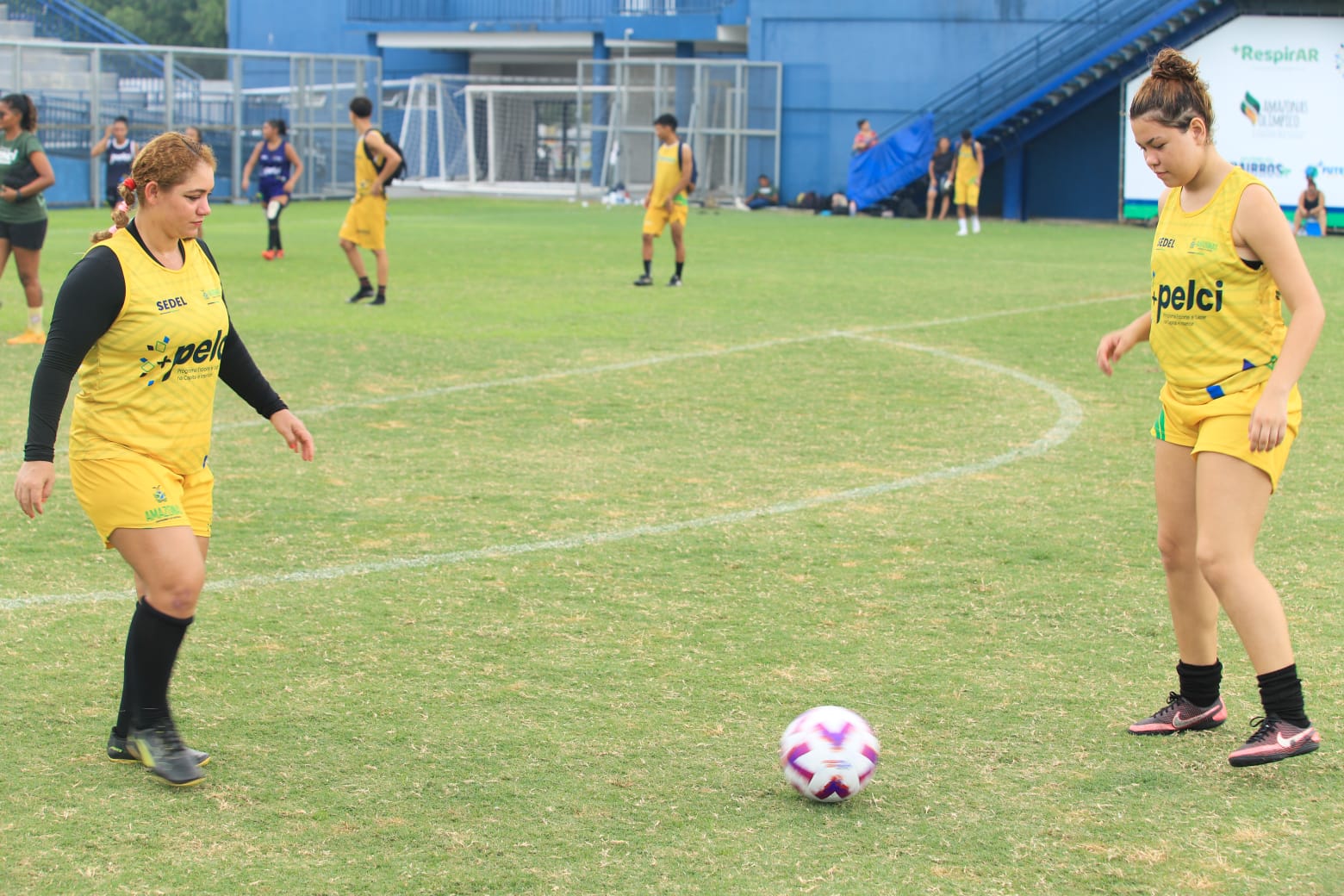 Investment
More than 150 Pelci athletes participated in the action at the Ismael Benigno Stadium
More than 150 athletes from the Sport and Leisure Program in the Capital and Interior (Pelci) participated in the Amazon stage of the Social Football Circuit. The national event, unprecedented in Manaus, was held on Saturday (18), as an opportunity for young talents to share dreams and talents through sport.
"We are very happy to participate in events like this, which brings our highly vulnerable children to a professional football stadium, showing the quality of our athletes", highlighted Pelci manager, Eric Tinoco.
Men's and women's teams participated in football games on a reduced field, with the rule of three players on the line and one goalkeeper. For Sthephany Souza, an athlete from the Bairro da Paz group, participating in the competition was extremely important to make her dream come true.
"My biggest dream is to be a professional player. At my core I act as a defender, but in today's event I was a goalkeeper, and I was very happy with the result, and I know that I can still represent Pelci and Amazonas in major competitions", said Stephany Souza, 17 years old.
Another outstanding athlete in the competition was Matheus Marques. The young man from Compensa's CDC team scored two goals in the match, helping his team in the group stage. "I'm very happy to have scored these two goals. The center where I train is different from what I experienced today and I am training hard to reach a national or world competition, as a football player", commented Mateus.
The activities carried out in Social Football take place in several states in Brazil. After this stage, the athletes who stood out will be selected to form the squad for the national stage, which takes place in 2024. "It was an incredible emotion to welcome hundreds of young people from Pelci. We have established a very strong partnership and we certainly want to return to do national stages", highlighted Guilherme Araújo, director of Futebol Social.
*With information from consultancy
read more
Inheritance from father to son: Pelci Program unites generations in sport
+Pelci Program offers 5 thousand places in sports schools for children and teenagers in AM
Six Pelci athletes are medalists in the Amazonas Jiu-Jitsu Pro Cup