Army dismisses Mauro Cid, who is left without a role, but with a salary of R$27,000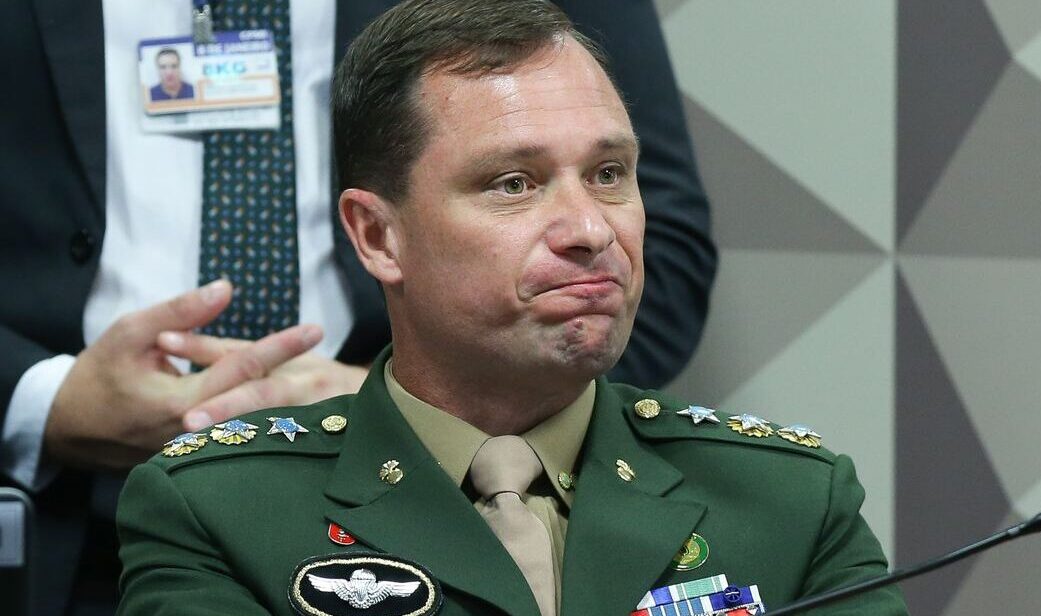 Wage
Mauro Cid left the Army Battalion in Brasília the afternoon before yesterday, four months after being arrested in Operation Venire
The Army reported this Sunday (10), that, in accordance with the decision of Minister Alexandre de Moraes, of the Federal Supreme Court (STF), it will remove Lieutenant Colonel Mauro Cid from his duties. The institution says that the former aide-de-camp of the Presidency will be attached to the General Department of Personnel without holding a position.
Mauro Cid left the Army Battalion in Brasília the afternoon before yesterday, four months after being arrested in Operation Venire – investigation into alleged electronic embezzlement with the insertion of false data in the SUS systems to issue fraudulent vaccination cards in the name of his ex -President Jair Bolsonaro and other people.
The release was ordered by minister Alexandre de Moraes, who also approved Mauro Cid's plea bargain, which could lead investigators to remedy gaps and advance in the most sensitive investigations targeting former president Bolsonaro. The former aide-de-camp is seen as a central figure in investigations that look into attacks on electronic voting machines, coup acts, fraud involving the former head of the Executive's vaccination card and the alleged scheme to sell jewelry and gifts delivered to Bolsonaro.
Cid left prison, but has to comply with a series of measures ordered by Moraes. Among the restrictions imposed on the lieutenant colonel is his removal from the Army. The soldier is wearing an electronic ankle bracelet, is prohibited from leaving the country and has had his passport cancelled. He also cannot communicate with other people under investigation and use social media.
From today onwards, you will have to report to the Brasília execution court every Monday. He is prohibited from leaving the federal capital and must remain at home during the nights and weekends. Possible weapons possession and CAC registration were also suspended.
Reviews
The collaboration agreement has been part of Brazilian criminal legislation for decades, but was enshrined in Operation Lava Jato. It was based on cooperation agreements that the operation obtained much of its evidence. The practice of seeking this type of agreement generated criticism among procedural guarantors.
Lawyer Marco Aurélio de Carvalho, coordinator of Prerrogativas, a group of jurists close to the government, defended that Mauro Cid's denunciation be received "with caution".
"Denunciation cannot be the only means of proof and the circumstances need to be analyzed. We received (Cid's statement) with caution and hope that he (Cid) brings other signs and evidence that corroborates what he claims. Denunciation, in itself, continues to be a medieval instrument, embarrassing and inadequate in our assessment",

says Carvalho.
The Cid case brought back to social media the video of a STF trial in which minister Gilmar Mendes calls it "perversion" and "torture" to release prisoners after a plea bargain agreement. He was referring to a Lava Jato case, an operation also criticized by lawyers for its strategy of keeping people under investigation in prison until they became whistleblowers.
"People were only released after confessing and making a leniency agreement. This is a shame and we cannot have this type of burden. Perverted thing. It was clearly a practice of torture, using the power of the State. Without a doubt, these are perverts entrusted with public functions",

said Mendes at a trial on May 9.
With information from the newspaper O Estado de S. Paulo.
Read more:
PL creates hair donation campaign for people with cancer is approved
Campaign against 'work in conditions similar to slavery' is approved in the Chamber
Project seeks to bring students from the state education network closer to music