63-year-old gastronomy student wins culinary reality show The Box, in Manaus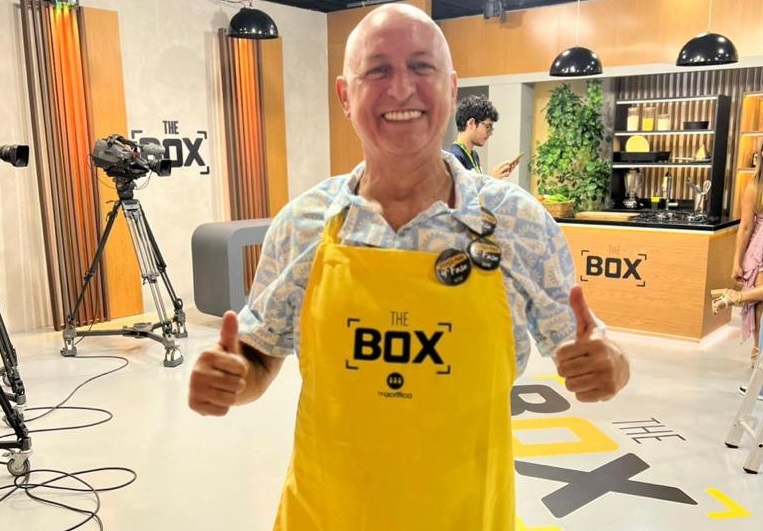 Emphasis
Paulo Afonso Sampaio de Lima was the great champion of the culinary reality show The Box
Manaus (AM) – The gastronomy course student at Faculdade Santa Teresa, Paulo Afonso Sampaio de Lima, aged 63, was the grand champion of the culinary reality show The Box, presented by journalist Adlinez Moreno.
In the reality show, which is now in its fifth season, participants receive boxes with ingredients in an unlikely combination and, in a short space of time, must use their experience, knowledge and creativity to present chef dishes.
"Participating in the program was an incredible and enriching experience. Dealing with the competition, the time that needs to be very well managed, the surprise because we don't know in advance the ingredients that will be made available is something challenging",

highlighted.
Paulo says that he likes to cook and that he is learning a lot on the gastronomy course. "The knowledge of culinary techniques that I am receiving at college helped me a lot to overcome the stages I faced", he says.
Paulo also says that he does not have his future planned, but that he is thinking about becoming a personal chef – a professional qualified in Gastronomy who performs the work of a chef at home or at a location requested by the client. "I'm leaning towards that field," he explains.
The Gastronomy Course at Faculdade Santa Teresa was created in 2022 and its distinguishing feature is encouraging entrepreneurship and innovation, following the transformations in the food market and, in the same vein, stimulating creativity and technical skill, offering future gastronomists theories and fundamental practices for the culinary world.
During graduation, the student creates, plans, manages and executes menus in different food-related services, in addition to learning about the history of food and culture of the countries.
"For us, it is a great happiness to see one of our students gain prominence in their field and achieve achievements. We want to congratulate Paulo Afonso and wish him much success", highlights the director of FST, Amanda Estald.
*With information from consultancy
Read more:
Institution offers free gastronomy and aesthetics courses in Manaus
Kikão: Discover the 'hot dog' with the flavor of Amazonian cuisine