USA sends mission to Brazil to discuss green economy – 09/18/2023 – Market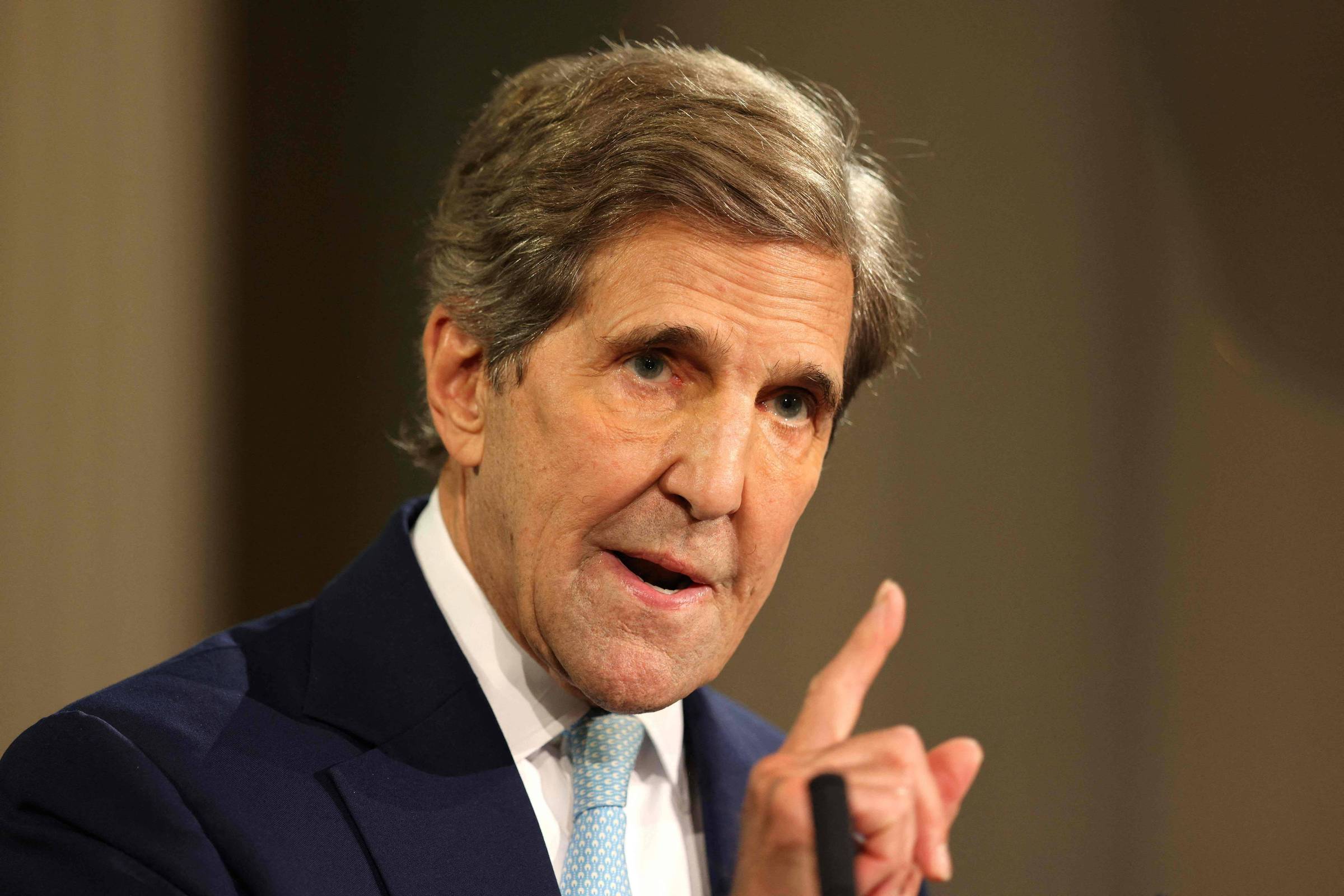 United States climate envoy, John Kerry, stated that a mission from the American State Department will go to Brazil this Saturday (23) to meet with 25 businesspeople. On the agenda are technologies and green energy.
According to Kerry, they will "get to know people and listen to them." The American had a bilateral agenda this Monday afternoon (18) with the Minister of Finance, Fernando Haddad, on the sidelines of the UN General Assembly, which takes place this week in New York.
The minister also participated this Monday morning in the Brasil em Foco event, which brings together investors, politicians and businesspeople, at the New York Stock Exchange, to launch the so-called green bonds.
After the meeting this afternoon, which was closed, the two participated in an event that is part of Climate Week, which takes place in parallel with the annual United Nations meeting.
"What I talked about with John Kerry before coming here was that we had to open up space for our companies to form more partnerships, because not everything is interesting to produce in the United States," said Haddad.
The minister pointed out, for example, that Brazil has a green energy matrix, unlike Mexico, and that thus the USA could replace part of the manufacturing that comes from the country with Brazilian manufacturing.
"We cannot leave a power like the United States with its back to Brazil, when they are interested in rapprochement and so are we," he said. "Brazil has absolutely adequate legislation. We can both export this clean energy to countries dependent on fossil fuels, and use it internally to produce green manufacturing."
Haddad stated that he will accompany President Lula (PT) in the bilateral meeting that the PT member will have with American President Joe Biden on Wednesday (20).
"We have to present to President Biden the beginning of a conversation so that we can fit into the IRS [Inflation Reduction Act, legislação americana para incentivo à economia verde]", he said.
The Brazilian government's expectation is to raise R$10 billion, an amount considered small by the Finance Minister. "Brazil is able to raise a lot of resources abroad because it has the best energy matrix in the world. We are able to double clean energy in less than ten years," he told investors.
The Finance Minister said he expects Brazil's Ecological Transformation Plan to be more than a proposal to export sustainable energy and become the basis for a new wave of industrialization in the country.
"We do not need to resign ourselves to being an exporter of clean energy, which is what the world would like us to do. We understand that a large part of this clean energy must be consumed in Brazil to manufacture green products. This is our ultimate objective."
The bet is that, by doubling sustainable energy production, the country will be able to export not only energy itself, but also manufactured products with higher added value, generated from the green economy.
The Finance Minister also said at the event that the Brazilian agricultural sector is modern and interested in making investments that promote environmental gains, but emphasized that there is still a lot of work to be done in livestock farming.
"This modern agriculture agenda is in our policy. I see the sector's willingness [agronegócio] to do", said Haddad. "Agriculture knows that if this agenda is not addressed, it will lose the international market. We have to do a lot of work in the case of livestock farming."
In New York since Sunday, Haddad met with more than 60 investment funds and stated that the reception was positive.