Sunday is National Day to Combat Aedes Aegypti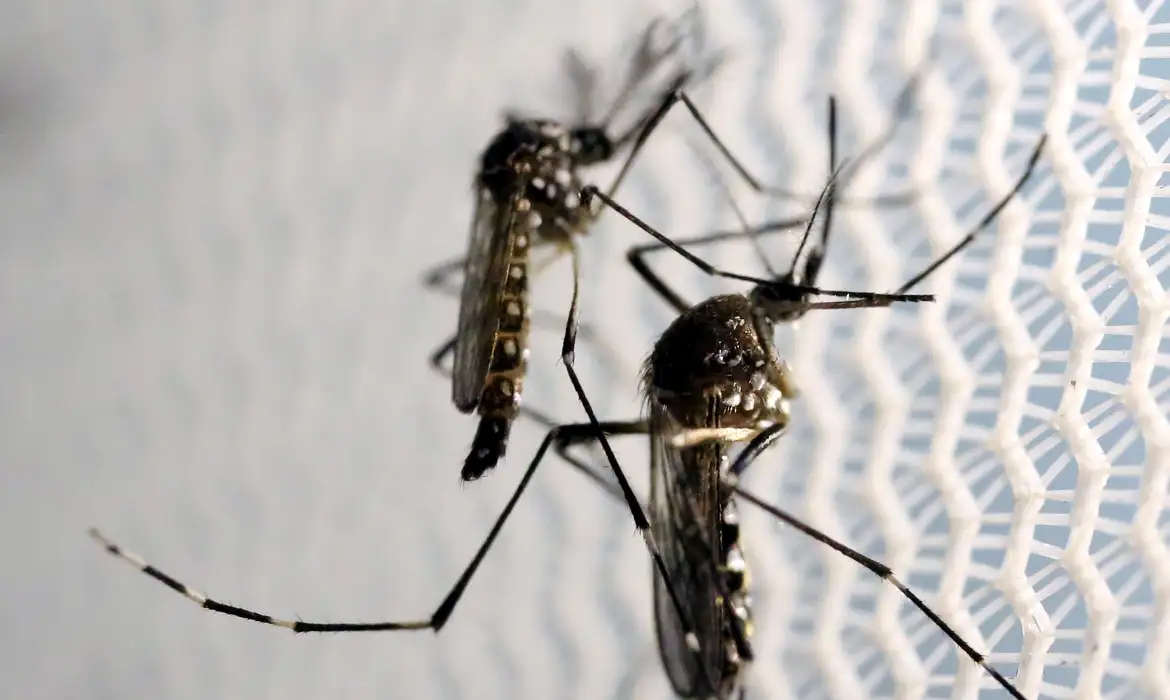 Today (19) is National Day to Combat Aedes aegypti, a symbolic date for combating the mosquito which, since 2000, has been responsible for around 20 million diagnoses of three diseases that are very common in Brazil: dengue, chikungunya and the Zika virus. This powerful disease vector – the Aedes aegypti – can be fought. But it needs everyone's awareness and collaboration.
According to the Ministry of Health, the actions adopted in partnerships with state and municipal health departments resulted in a "significant drop" of 97% in the number of reported dengue cases in Brazil, between April and September.
"In the 15th week of the year, from April 9th ​​to 15th, 114,255 suspected cases of the disease were recorded. In the 35th week, from August 27th to September 2nd, there were 3,254 cases of dengue," the ministry informed Brazil Agency. He added that it is from March to June that the highest incidence of arboviruses is usually recorded in the country.
In 2023, the total number of "probable cases" of the disease registered until the end of August was just over 1.5 million – a number slightly higher than that recorded throughout 2022, when there were almost 1.4 million records . In 2021, there were just under 532 thousand occurrences.
Actions
The hot climate contributes to mosquito reproduction and a greater number of infected people in the country
In order to avoid an even worse situation, the government has adopted initiatives such as the mobilization of the Arbovirus Emergency Operations Center (COE) which, in addition to having implemented 11 support actions for states with the highest number of cases and deaths from dengue and chikungunya, has distributed around 345,000 serology reactions to date and made 131,000 tests possible.
Also according to the ministry, R$84 million was invested in the purchase of adulticide and larvicide for actions to combat mosquitoes in the country.
An intra-municipal risk stratification process was initiated in areas considered a priority for the implementation of new technologies, such as intra-domestic residual spraying, larvicide disseminating traps and the adoption of the Wolbachia method, which consists of releasing mosquitoes containing a bacterium that prevents the development of diseases in the insects themselves.
Other measures highlighted by the government were the launch of the public arbovirus data panel; the anticipation of the national population mobilization campaign; the training of more than 9,500 health professionals via the Open University of the Unified Health System (Una-SUS) and 2,196 health professionals for clinical management, surveillance and control of arboviruses with face-to-face training.
The Ministry of Health argues that these measures may be insufficient without encouraging community participation to eliminate mosquito outbreaks. "Currently, combating the Aedes aegypti vector is the main method for preventing and controlling arboviruses", he informed.
Symptoms
The symptoms of dengue, chikungunya or zika are similar: fever with an abrupt onset, accompanied by headache, body and joint pain, prostration, weakness, pain behind the eyes, rash and itching on the skin and red spots on the body, in addition to nausea, vomiting and abdominal pain.
The advice is that, if you present these symptoms, you should look for the health unit or service closest to your residence as soon as the first symptoms appear.
Some preventive measures help to combat the disease: avoiding standing water, emptying bottles, not storing tires in uncovered areas, not accumulating water on slabs or gutters, putting sand in plant pots and covering barrels and water tanks well are some basic initiatives. to prevent mosquito proliferation.
Any place with stagnant water must be eliminated, as this is where the transmitting mosquito lays its eggs.
See here some guidelines from the Ministry of Health.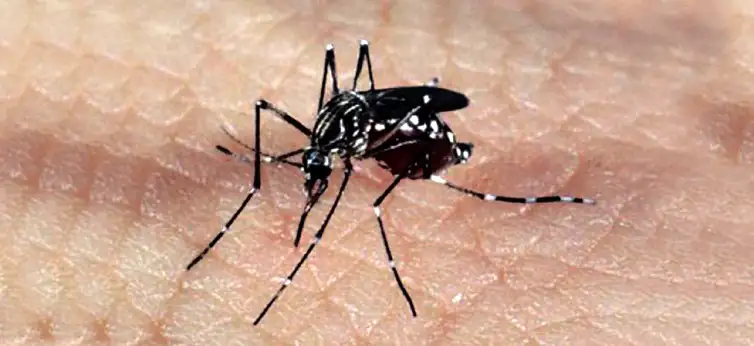 Aedes aegypti mosquito is responsible for the transmission of dengue viruses – Archive/Brazil Agency
How to eliminate the main types of mosquito breeding sites
– Make sure that the water tank and other water reservoirs are properly covered;
– Remove leaves or other types of dirt that can cause water to accumulate in the gutters;
– Store tires in covered places;
– Store bottles with the mouth facing down;
– Periodically clean drains, channels and other types of water drainage;
– Clean and remove water accumulation from air conditioning and refrigerator trays;
– Wash the edges of containers that accumulate water with soap and a brush/loofah;
– Throw the larvae onto the earth or dry ground;
– For large water tanks and other water reservoirs for human consumption, the presence of a health agent is necessary to apply the larvicide;
– Use sand in the dishes of plant pots or carry out weekly cleaning;
– Remove water and periodically clean plants and trees that can accumulate water, such as bamboo and bromeliads;
– Store buckets with the mouth facing down;
– Stretch tarpaulins used to cover objects, such as tires and debris;
– Keep swimming pools clean;
– Store or throw in the trash objects that can accumulate water: bottle caps, dry leaves, toys;
– In containers with larvae where it is not possible to eliminate or dispose of them properly, place cleaning products (powdered soap, detergent, disinfectant and pool chlorine) and inspect the container weekly, as long as the water is not intended for human consumption or animal. It is important to request the presence of a health agent to carry out larvicide treatment.
How to clean
Covering and washing water reservoirs are important actions to combat Aedes aegypti. Cleaning should be periodic with water, loofah and soap. When the water in the tank runs out, the containers must be washed again and stored upside down. This care is essential because mosquito eggs can live for more than a year in a dry environment.
*With information from Agência Brasil
Read more:
Brazil has 31 medals in the initial competitions at Parapan, in Chile
Search for equity marks reformulation of the new Quota Law, approved by the Federal Government
Egg carton costs R$45 in a city in the interior of AM due to the drought on the Rio Negro