Stanley Cup, I love you! – 11/13/2023 – Gross Kitchen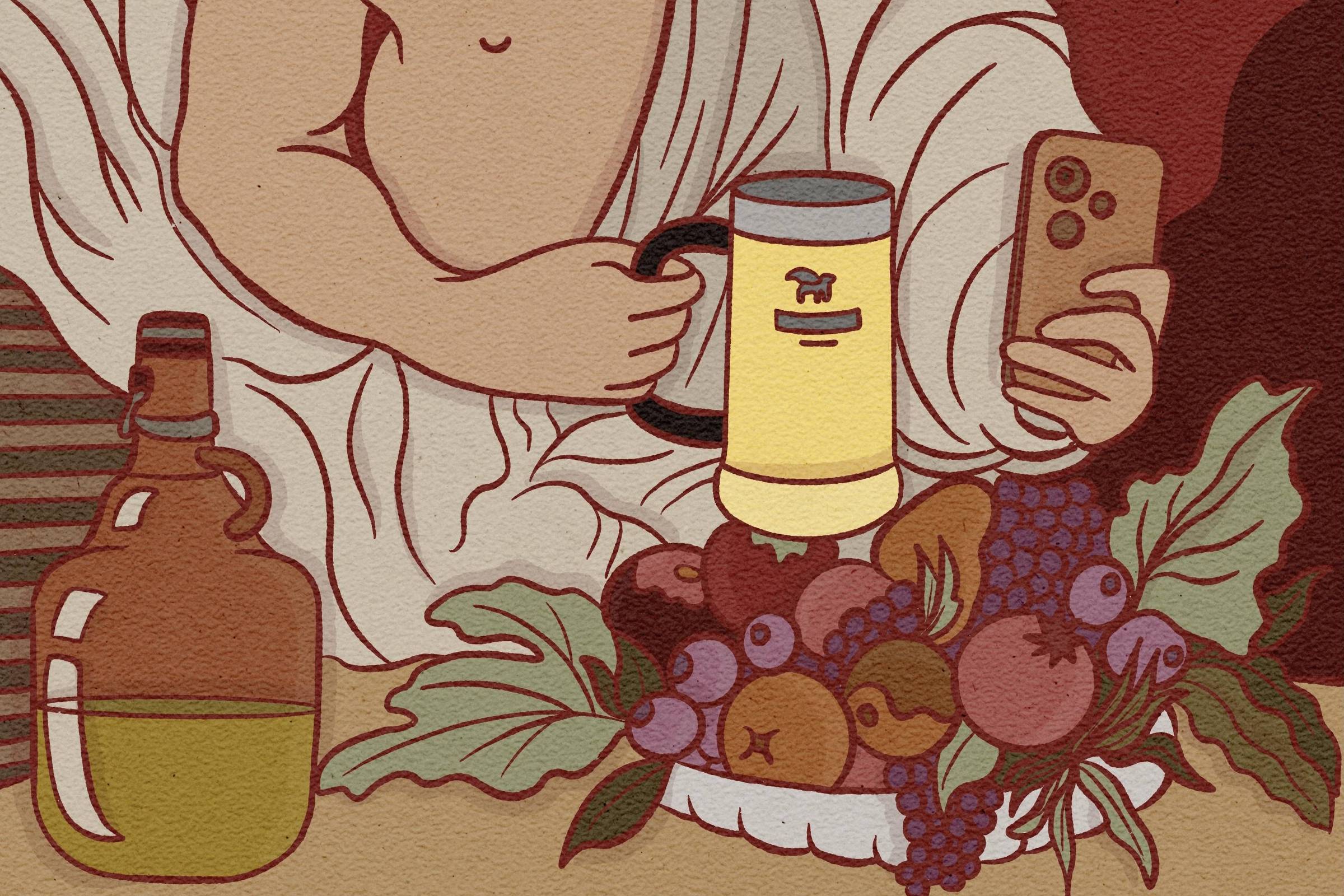 In January last year, Folha asked me to test and review the Stanley thermal cup – the subject of virtual controversy in a still pandemic world, still somewhat confined.
I was thrilled when they came to me with the agenda. I was dying to get my hands on Stanley, but if I did it on my own, I might choose to stay in the closet.
I didn't want them to see me as a vain and ostentatious playboy, something I never admittedly was. I preferred to silence my desire.
The newspaper's offer freed me from social ties. I, under the pretext of being on business, could go out publicly with Stanley, without fear of being judged by the hypocritical society.
Today I come out to shout at the top of my lungs: Stanley cup, I love you!
I had planned to arrive in January of next year, the second anniversary of the first article, to make this statement. The climate apocalypse came first. A heat of this magnitude is worth a thousand ephemerides when it comes to a Stanley cup.
Okay, I'm going to take a breath and try to be as objective as possible when describing my 22-month relationship with Stanley.
In the summer of 2022, the Stanley cup was synonymous with beach tennis, the footvolley of the 21st century. Something like an agricultural fair playba. Nothing that Moizinho would like to be related to.
At the same time, I intuited, based on user reports and technical details, that the product has indisputable qualities.
"Aaaain, but who needs cold beer in a glass for 8 hours?" Friendship, that's not what it's about. You understood all wrong.
For those who value cold beer – I really do –, Stanley works miracles. The next sip has the same temperature as the previous one. This is a blessing in the domestic sphere, let alone in the evenings to which life condemns us.
Speaking of which, my Stanley traveled a lot in Brazil and a little abroad.
He survived a relationship that has since died, in Rio de Janeiro. It was forgotten in the gym – where it contained water, obviously – and recovered. Stanlinho has even visited London.
I confess that I was a little embarrassed to take Stan to a friend's birthday. It turns out that drinking beer from a spout no longer made sense to me, much less from a plastic cup.
Stanley and I were made for each other.
On the hottest day of my not-so-short life, I reiterate the declaration: Stanley, I love you!
PS: This is not public. And I'm sorry to see that, in today's furnace, even Stanlinho is half-baked.

LINK PRESENT: Did you like this text? Subscribers can access five free accesses from any link per day. Just click the blue F below.