Senate sends Tax Reform to the Chamber – 11/15/2023 – Market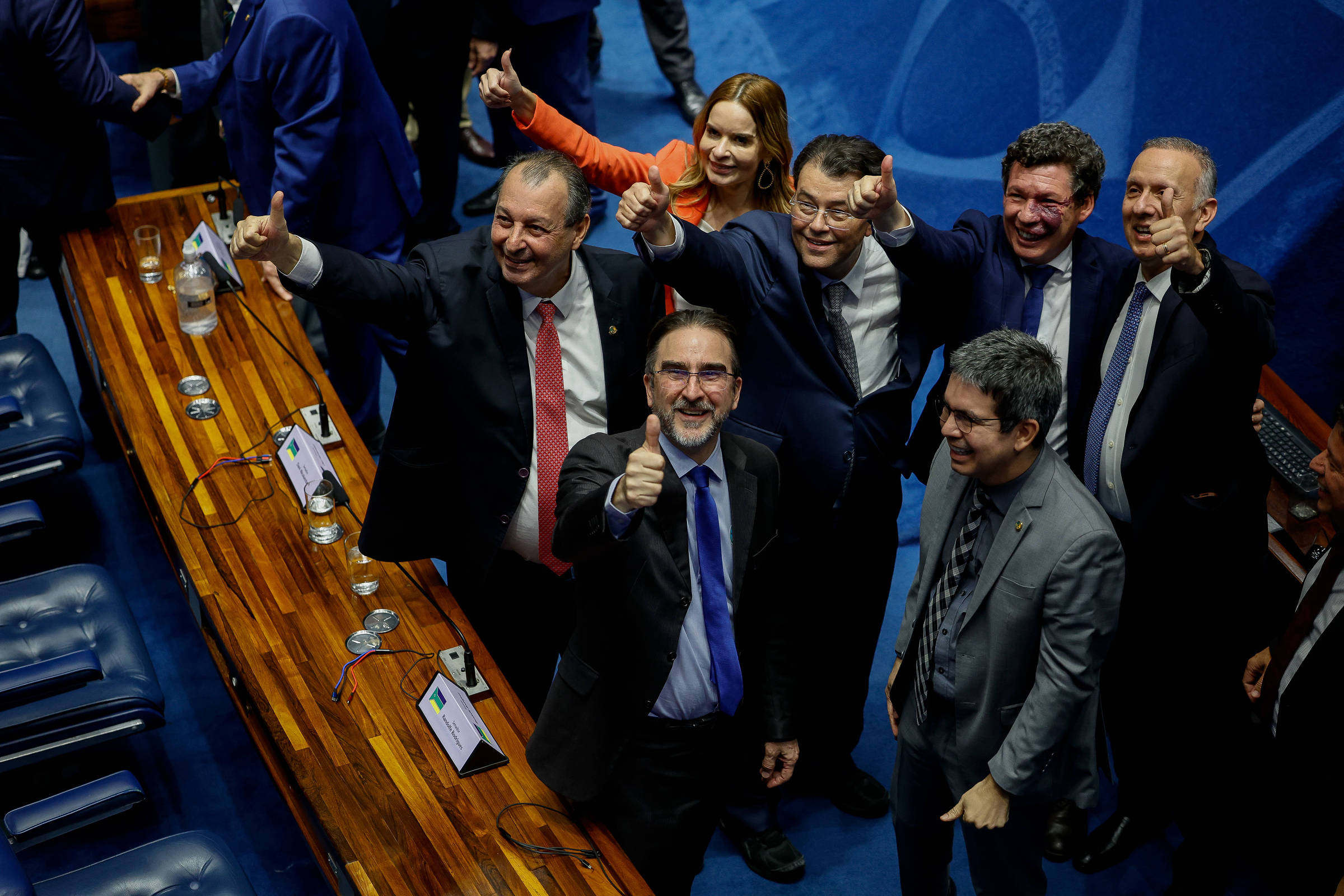 The Senate sent to the Chamber this Tuesday (14) the text of the Tax Reform approved in two rounds last week. Forwarding is a formal prerequisite for the proposal to be analyzed again by deputies.
The expectation of the government and Congress is that the reform will be enacted this year. The president of the Chamber, Arthur Lira (PP-AL), stated that the topic can be put to a vote "at any time" after this holiday.
Chamber leaders claim that the matter has already been discussed in depth in the House, which facilitates a new vote. Lira's commitment and the view that the majority of deputies agree with updating the tax system also weigh in favor of the reform.
Senators also consider enactment this year as certain, despite the short deadline.
The assessment is that the rapporteur of the proposal in the Chamber, Aguinaldo Ribeiro (PP-PB), closely followed the latest negotiations carried out by the rapporteur in the Senate, Eduardo Braga (MDB-AM).
Braga aligned with Ribeiro and Lira changes on points that were the subject of disagreement in the Chamber, such as the Steering Committee that will be created to manage and pass on taxes collected through VAT (Value Added Tax) to states and municipalities.
"My expectations are very positive in relation to everything. And we opened everything, integrated the teams, dialogue, monitoring", Braga told Folha after the approval of the PEC (proposed amendment to the Constitution).
The Senate rapporteur and leaders also rule out slicing up the PEC to guarantee its promulgation this year, as suggested by Lira. Braga stated that this is "almost impossible", given the complexity of the tax system and the high connection between the devices.
The Tax Reform under discussion in the National Congress provides for the merger of PIS, Cofins and IPI (federal taxes), ICMS (state) and ISS (municipal) into one VAT.
The system will be dual: one portion of the rate will be administered by the federal government through CBS (Contribution on Goods and Services), and the other, by states and municipalities through IBS (Tax on Goods and Services).
Deputies took advantage of this Wednesday's holiday (15) to spend the week, and canceled the sessions on Tuesday (14) and Thursday (16).
The senators held this Tuesday's session in a remote format and approved, among other topics, the extension of the Paulo Gustavo Law.