Neymar's advisors comment on new alleged betrayal of Biancardi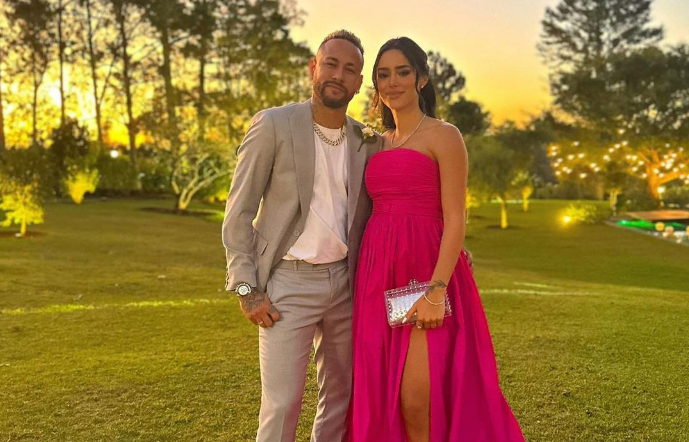 Declaration
Bruna Biancardi also spoke about the episode
Neymar Jr.'s advisors stated, this Tuesday (19), that they had "nothing to declare" about the latest controversy involving the player. The Al-Hilal star, who is expecting a baby with Bruna Biancardi, was caught in an intimate atmosphere with two women last weekend, at a club in Barcelona.
On Tuesday morning (19), Brunca Biancardi said she was aware of the episode and disappointed. "I am aware of what happened and once again disappointed. But in the final stretch of my pregnancy, my focus and concern are directed exclusively to my daughter and that's all I'm going to think about at the moment. Thank you for the kind messages,"

wrote Biancardi.
Understand
On Monday (18), journalist Leo Dias revealed a video in which Neymar enjoyed a night out in Spain, last Wednesday (13), alongside two women.
According to Leo Dias, the player was in a nightclub called Sala Apolo, in Barcelona, ​​Spain. He traveled to Europe after the game against Peru, valid for the 2026 World Cup qualifiers, and traveled to the Spanish city. In the images, the athlete appears very close to two women, at different times.
According to the columnist, the attacker would be very close to the girls and would have behaved in a very intimate manner, talking in their ears, giving hugs and appearing with his face close to them. Ibai Llanos, Spanish influencer and streamer, shared videos with Neymar, in which the athlete was wearing the same clothes as he appears in the video obtained by Leo Dias.
*With information from Metrópoles
read more
Bruna Biancardi speaks out after Neymar's video at a club: 'once again disappointed'
Busted! Neymar enjoys a night out in Spain with two women, reveals Leo Dias
Neymar's father is angered by criticism after the player was caught with others and says "He's single"