Maíra Cardi announces that she will deactivate social networks to focus on expanding her family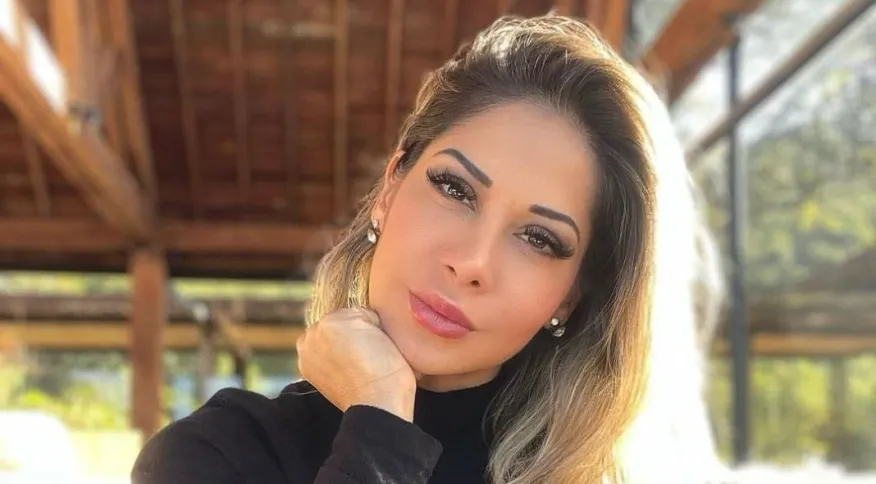 Priorities
Businesswoman revealed that she needs peace right now and that being on the internet is not good for generating new babies
Digital influencer and businesswoman Maíra Cardi announced, this Tuesday (12), that she will deactivate her social networks from this Wednesday (13). In the announcement made through stories on her Instagram profile, she says that she will focus on other life projects: forming a family with Thiago Nigro, known as Primo Rico, whom she married at the end of August.
"I'm here to give a message with pain in my heart and, at the same time, with relief. I came to thank you for all these years that we have spent together, you rooting for my happiness, cheering for my achievements. I am who I am, I got to where I am, thanks to you, and I am very grateful for that. For the first time in my life, I'm actually going to deactivate my Instagram. Really, but with a peaceful heart. I'm in a new phase of my life,"

says Maíra.
She says she wants to have three more children – the influencer is mother to Lucas Cardi, 22, and Sophia Aguiar, 4 – and that this requires care, as she is 40 years old. To prepare for the moment, the coach will go through a pre-conception process. Six months before conceiving the child, she will drastically change her diet and other habits, to focus on the health of the baby to come.
"I want to have three more children and I'm not that young anymore. Which requires a lot of attention, a lot of care, a lot of emotional health, a lot of physical health, a lot of peace for this child to be generated. So that these children are raised in the best way possible",

states.
According to Maíra Cardi, to prepare for this new phase, for the children she intends to have with Thiago Nigro, it is necessary to distance herself from the internet and social media, as she needs to be "in the peace of the Lord".
"And we know that being on the internet is not being in the peace of the Lord. I'm going to deactivate my Instagram, I'm going to see what makes sense, if it makes sense, what products I keep, if I keep going… It's been a long time since I've been here because I need to and, yes, because I like it, because I want to. At this moment in my life, putting it on the scale, continuing on Instagram is not smart, it brings me more negative things than positive things. The internet has become a no man's land, people invent what they want, say what they want," he says.
The businesswoman continues her message saying that she wants to dedicate herself to her new life projects, her new choices, her existing children, her existing family and the one that will come. And, for this, she needs to have peace, balance, take care of herself, her health, mind and body. "I want tranquility so that I can generate in peace."
Regarding returning to Instagram, Maíra says she doesn't know if this is a possibility for the future, but she doesn't rule it out. The focus, however, is to dedicate yourself to this new moment.
"Who knows, maybe I'll come back later. No or yes, let's see what will happen. But I couldn't help but come here and thank you, from the bottom of my heart. I am very grateful for everything we have experienced so far. I am very happy with this choice. The internet messes all this up and I need peace right now," ends.
*With information from CNN Brasil
read more
Maíra Cardi reveals that she will get married under a full community of property regime with "Primo Rico"
Maíra Cardi says that whoever does everything for her husband will get "more horns"
Maíra Cardi shows a bill worth R$1 million and asks: 'Help me pay'